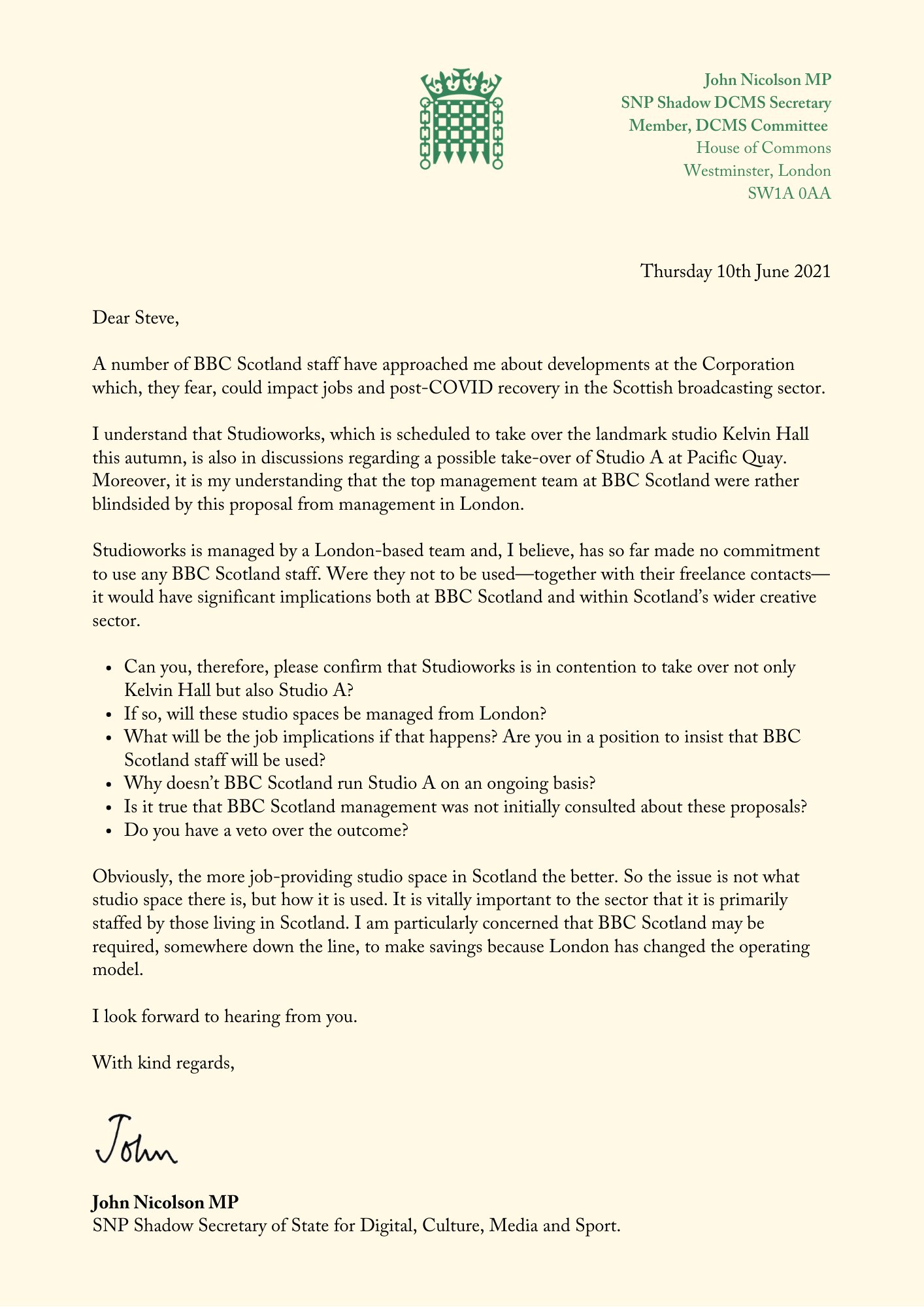 John Nicolson, SNP MP and former BBC Scotland staffer has tweeted that BBC Scotland staff have contacted him about 'worrying sounding proposals for Pacific Quay'. He has written the above to the head of BBC Scotland.
Perhaps he remembers 'good people' there and doubts that there is systemic anti-independence bias operating.
My view is different, based on the evidence.
Replacing the existing propagandists and the thoroughly conditioned loyal youngsters with unaligned professionals from England can only be an improvement.
Any campaign to protect Scottish jobs would be the kind of irrational, narrow nationalism we must not encourage. Let those surplus to requirements apply for jobs elsewhere in Scotland's media where a private education and/or connections to Scottish Labour are no advantage.