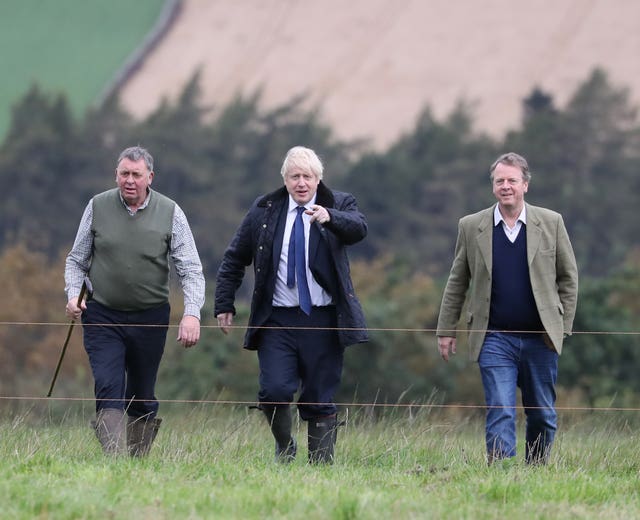 From SNP Media:
The SNP has said Alister Jack must 'fight back or resign' over the damaging Tory trade deal with Australia, which threatens the future of Scottish farmers and crofters.
In a letter today, Ian Blackford MP urged the Tory Scottish Secretary to "break your deafening silence" on the issue and lead an urgent fightback against a zero-tariff, zero-quota deal, which would undercut the price and standards of Scottish beef and lamb – putting Scottish farmers out of business.
The SNP Westminster Leader said the issue was of such importance to farming communities in Scotland that the Scottish Secretary must be ready to resign in protest if the deal goes through against Scotland's will.
In a statement released on Friday, NFU Scotland Chief Executive Scott Walker warned: "To be crystal clear, an Australian Free Trade (FTA) agreement, with no tariffs or quotas on sensitive products, will put some Scottish farmers and crofters out of business and set a precedent that all other countries looking for free access to the UK market in the future will be desperate to replicate. No consultation has been had with NFU Scotland on such a proposal and any such transition would be wholly unacceptable to Scottish farmers and crofters. Regardless of whether unfettered access on sensitive products like beef or lamb is offered now or in 15 years' time, the impact on family farms would be devastating."
It comes as, Australia's biggest beef exporter predicted it could increase UK sales by tenfold under a zero tariff, zero quota trade deal of the kind being proposed by the Tory government. Separately, Downing Street refused to rule out reducing standards to allow hormone beef imports.
Text of the letter:
Dear Secretary of State,
The continued uncertainty surrounding the prospect of your government signing up to a post-Brexit trade deal, which would grant tariff free access to Australian farmers, is a source of deep and growing concern for our own farming and crofting communities. This morning's speculation of a UK government offer to phase in a zero-tariff, zero quota regime over a number of years could, in effect, place a time limit on the future of farming livelihoods across these islands. Given that this speculated offer is currently only a negotiating position, the real threat exists that an already disastrous deal for farmers can only get worse.
Such a trade deal would represent a bitter betrayal of rural communities, undermining and undercutting our agricultural sector and would amount to a genuine threat to future viability. As you should know, Scotland's farmers and crofters would be disproportionately impacted by such a damaging deal, with our beef, dairy, sheep and grain sectors particularly at risk. There is also the added concern that a deal of this nature will set a precedent for other trade deals, which would further harm our agricultural sector.
It is disgraceful that these negotiations on a zero-tariff deal have deliberately excluded the UK nations whose farming communities have most to lose from any agreement. The Scottish Government has been denied any involvement in these discussions, they have not been consulted and haven't been told about the basis of any of these negotiations. The same is true of the Welsh government, who have raised similar concerns on behalf of their own rural communities.
I note that the prospect of this deal has stirred reports of a split in the UK Cabinet, with the DEFRA Secretary and the Chancellor of the Duchy of Lancaster both mentioned as expressing concerns. Given the damage any such deal would inflict on Scottish farmers and crofters, the glaring absence of any statement or signal of your own concerns is deeply concerning.
In February of this year, you told the AGM of the National Farmers Union of Scotland that,
"…. I can assure you that your voice is heard at the very highest levels of the United Kingdom Government. This helps to make sure that UK Government policy in agriculture continues to benefit Scotland."
If this statement is to have any effect, relevance or truth, then it now falls on you to stand by Scotland's farmers and crofters and robustly oppose a deal that threatens to put them out of business. I urge you to break your deafening silence on this crucial issue and fight back against this damaging deal. That means opposing any trade deal that will, at any future point, grant tariff-free, zero quota access to Australian lamb and beef. Given the seriousness and scale of this issue for Scotland's farmers and crofters, it is also clear that your only credible option is to make clear that this is a resigning matter should your views be ignored in Cabinet.
I look forward to hearing your response.
Yours sincerely,
Ian Blackford MP
SNP Westminster Leader