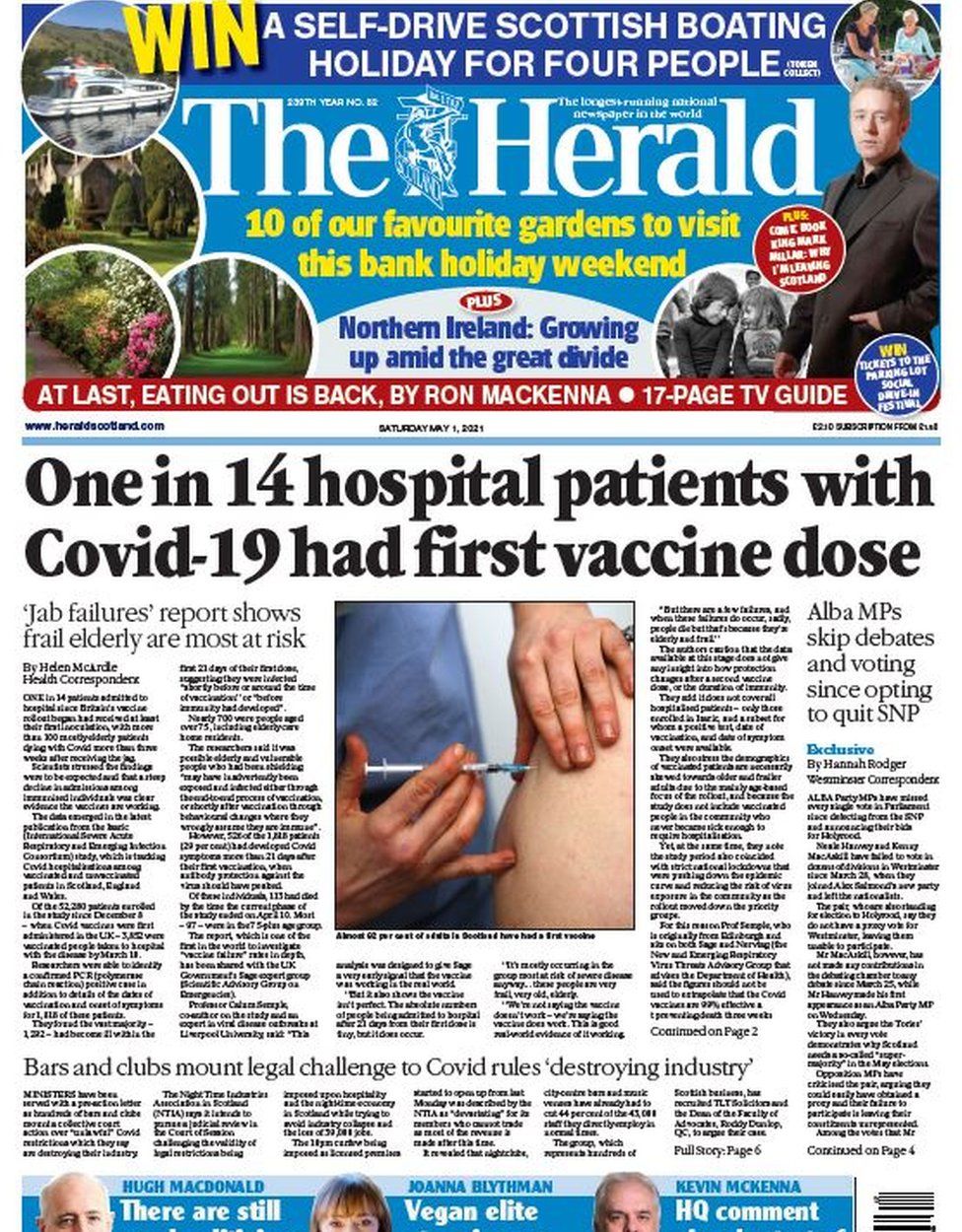 Don't bother with the Herald. Surrey Live managed a more professional report:
113 people in study of 52,000 died despite being vaccinated, data shows. There is good evidence from early real-world data in the UK that Covid-19 vaccines are working after the first dose, experts have said. However, in a document released on Friday by the Scientific Advisory Group for Emergencies (Sage), which advises the Government, they have cautioned that coronavirus jabs may fail to prevent hospital admissions amongst a very small number of people, particularly those who are frail and elderly. The findings are based on data from more than 52,000 patients who were admitted to hospital between December 8 – when the UK began its mass vaccination rollout – and April 10. Calum Semple, professor in child health and outbreak medicine at the University of Liverpool, who co-led the study, said that their analysis was designed to give Sage "a very early signal on whether vaccines were working in the real world". He said: "The absolute numbers of people being admitted to hospital after 21 days of the first dose is tiny.
https://www.getsurrey.co.uk/news/uk-world-news/113-people-study-52000-died-20500576
Vaccine hesitancy is a real problem, especially among some minorities. The Herald dumps any pretence at responsibility for sales.