In February 2021, Michael Gove promised:
But, from UK Fisheries on 22nd April:
Since Brexit, the UK has failed to deliver a single access agreement with our coastal neighbours. The Government's Scorecard is getting worse. Kirkella is tied up, and our crews have no work. The UK must make these deals if we are to save distant-waters fishing in the north-east of England. Right now we have no access agreements with our coastal neighbours, Norway, Greenland, Iceland and the Faroes, yet we're offering trading partners like Norway tariff-free access to our valuable market for fisheries products, and getting nothing in return – and it is our crews and our industry that are suffering.
See our Government Scorecard here.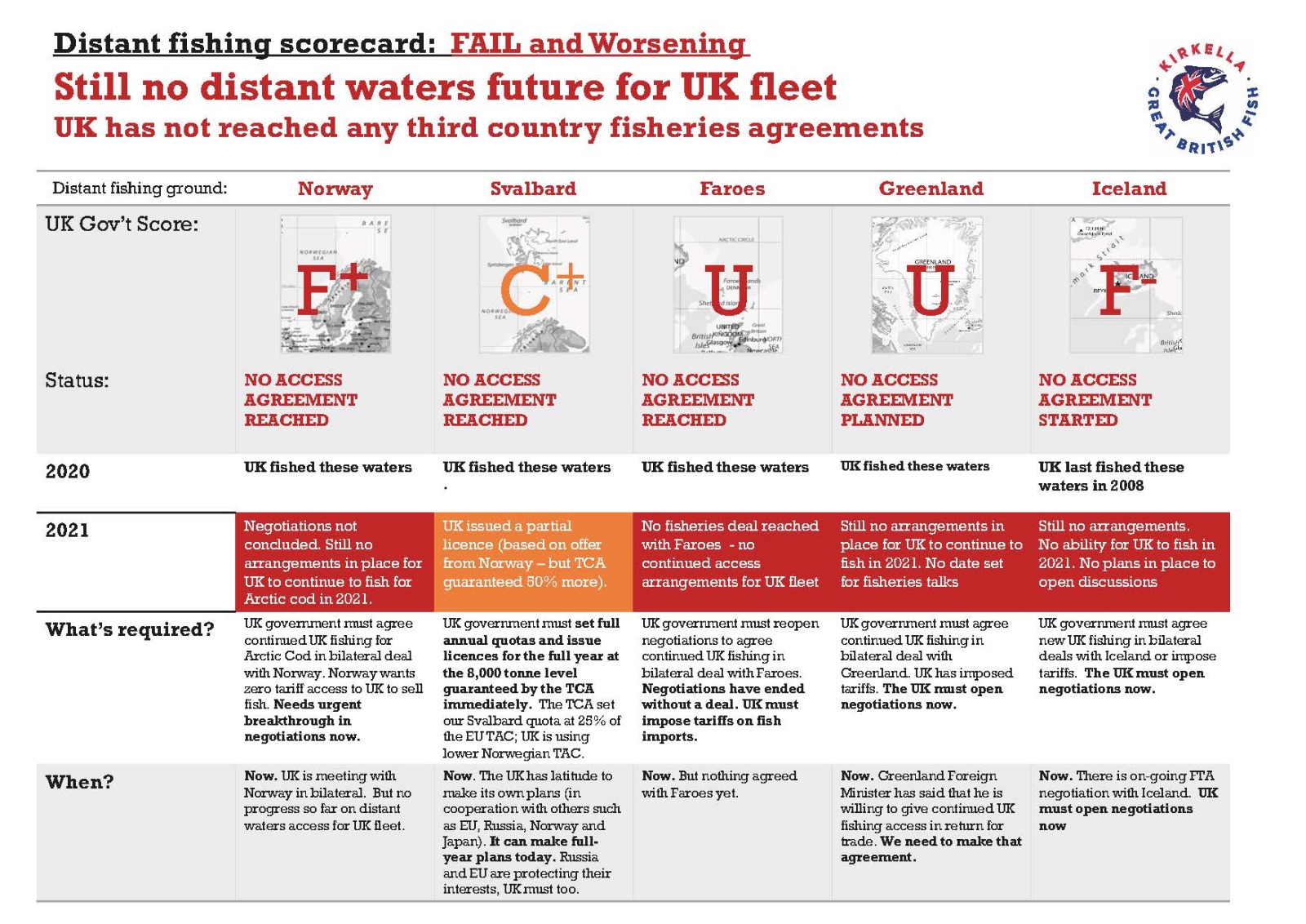 Two years ago, Scotland's fishermen seemed to have a champion who would do anything for them: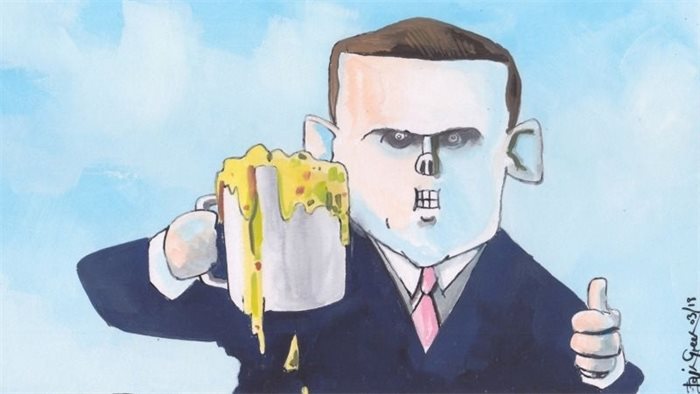 If ever Scotland's fishermen needed final confirmation that they don't really matter, it was in that display of breath-taking ignorance of Scotland's political scene [the Tory-led Brexit transition deal]. The Scottish Conservatives fought and won seats on the back of promises to the fishing industry over Brexit. If that election was tomorrow, those seats would surely be lost. As Douglas Ross, Tory MP for Moray, so graphically put it, it would be easier to get someone to drink a pint of cold sick than to try to sell this outcome as a success. And while the SNP may have its own difficulties in squaring its pro EU/fishing circle, it is not the party leading Brexit negotiations nor the one that promised one thing during an election and then did another.
https://www.holyrood.com/editors-column/view,scottish-fishermen-have-been-done-up-like-kippers_8518.htm
Where is he now?