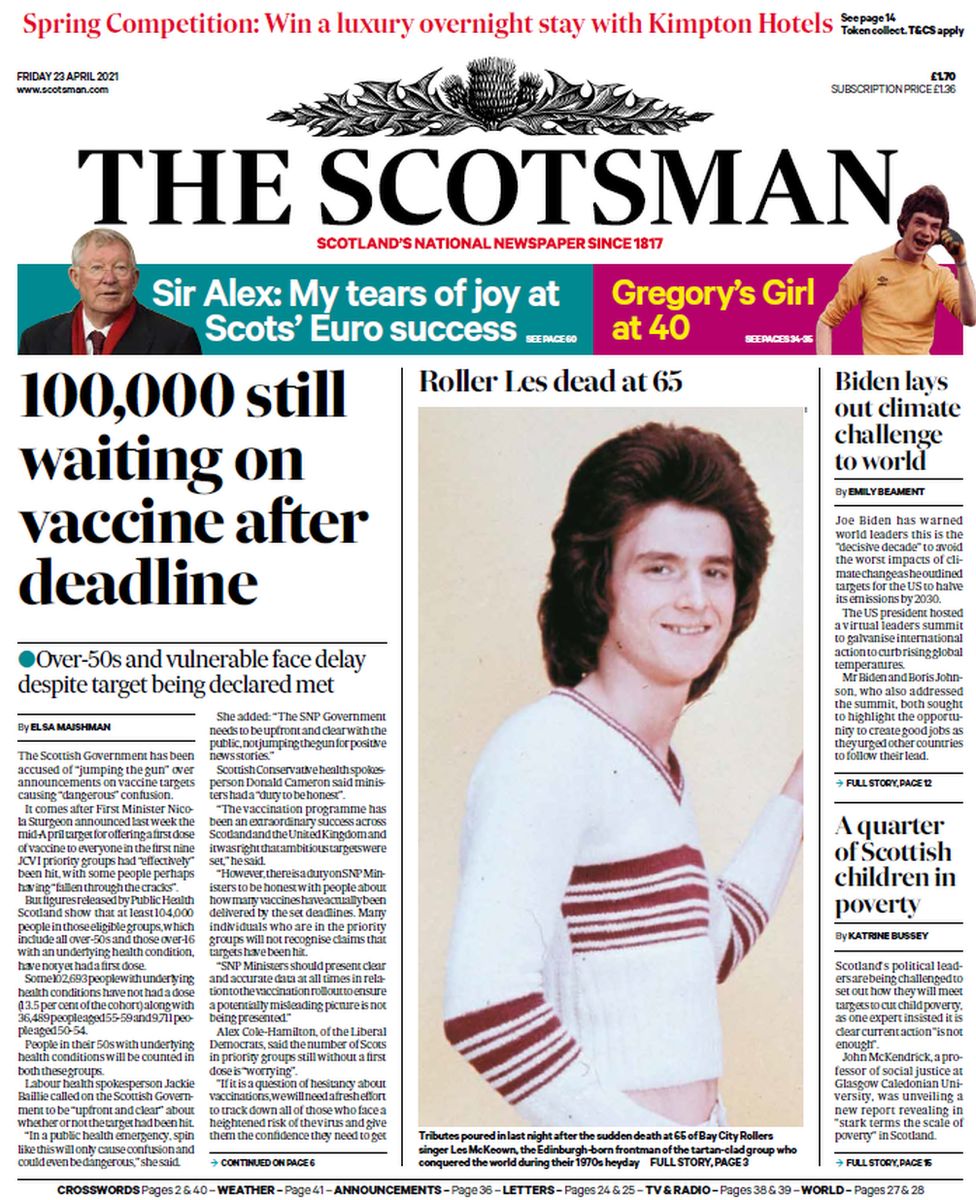 According to BBC UK last night, 98% of the over 50's and vulnerable have been vaccinated in Scotland, well ahead of England (95% maybe), Wales (92%) and Northern Ireland (89%). Overall, NHS England, ignoring JCVI guidance, has vaccinated more by doing the easily done younger groups.
Scotland has vaccinated 2,755,175 people, roughly 50% of the total population. The 100 000 above account for just 1.8%.
Some people just should not receive the vaccine because the risk, for them, of an anaphylactic shock reaction is greater than the risk of infection by the virus.
Statistics accounting for the actual percentage who cannot receive the vaccine do not seem to be available but in the UK up to 11% or 7 million people have allergies severe enough to require specialist care. That would equate to around 600 000 people in Scotland.