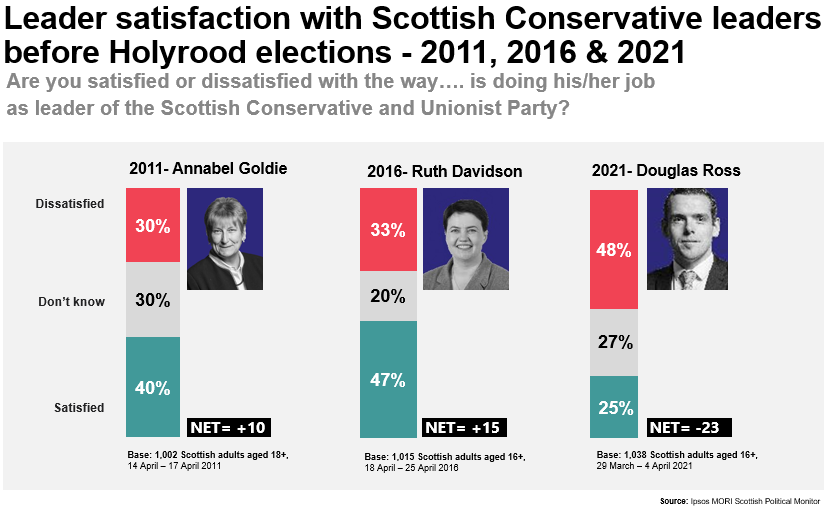 They've backstabbed better men and women than Douglas Ross before. Their London coven did for Maggie!
They've left Jackson Carlaw out because they didn't do a poll in his time. YouGov did on the 27th January 2020 and found only 25% of Tory voters trusted him and 8% of all voters trusted him. Would you have bought a car from that man?
By my reckoning, that makes Douglas Ross a whopping 3 times more successful in winning hearts and minds. What's their problem. Who could they get that's any better? Jackie Baillie? Sarah Smith? George Galloway?