Alec Cole Hamilton, Murdo Fraser and Jackie Baillie were interviewed extensively yesterday on BBC Panorama, before the programme-makers made the above claim and before it was spread, like slurry, across all of MSM, including Newsnight and Question Time.
On the latter, we got another reminder of the contempt in which our democratically elected government and most of us are are held. Boris Johnson has broken ministerial codes on far far more serious matters, as many as 7 times, but that could not be mentioned as context in which to put the, frankly, trivial accusations made against the First Minister.
The argument that we should wait until the actual report is published and that a leak is also a breach of conduct was ignored.
Here's the code statement: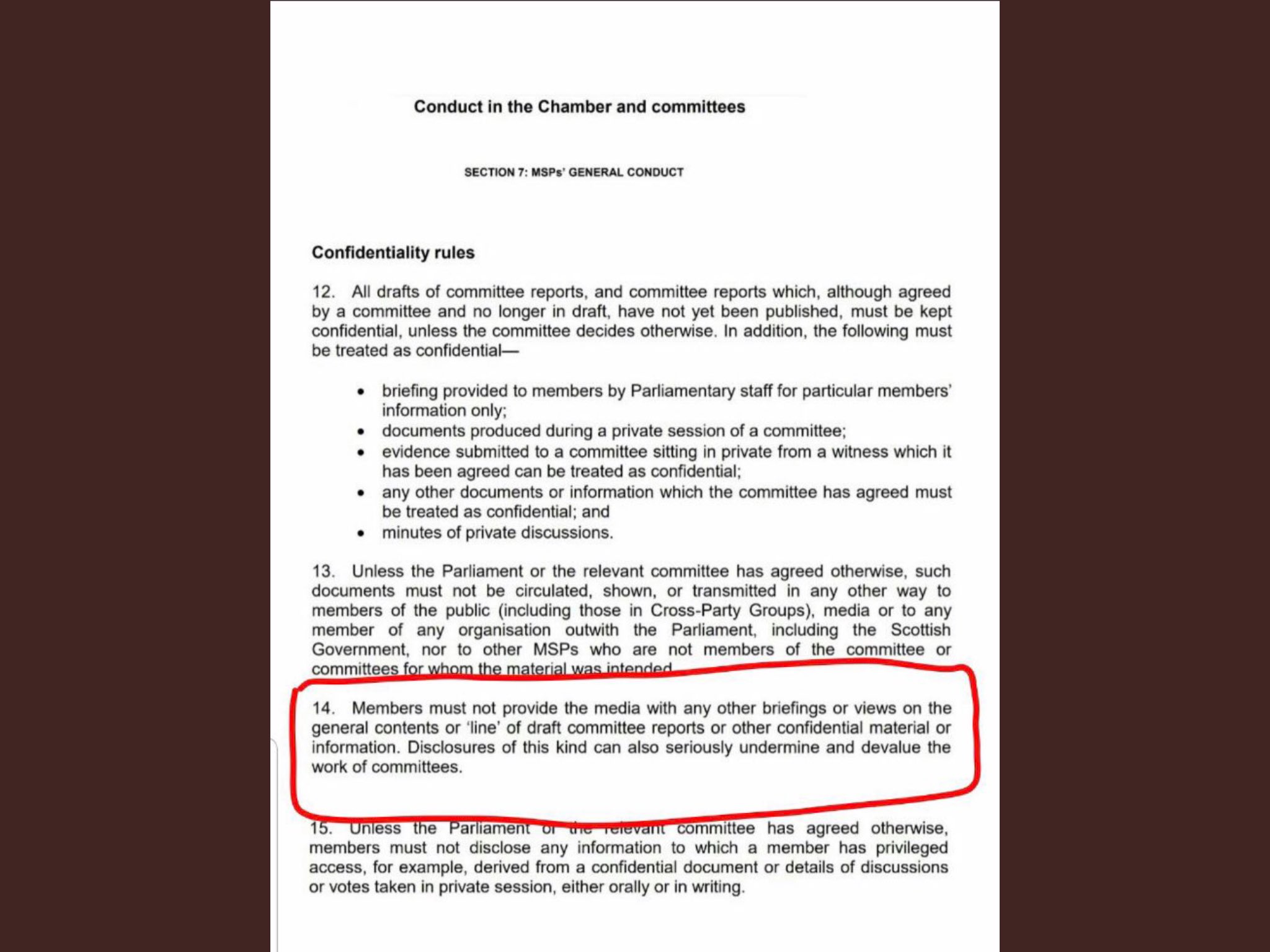 Will the guilty member be found and banned from future committee membership?