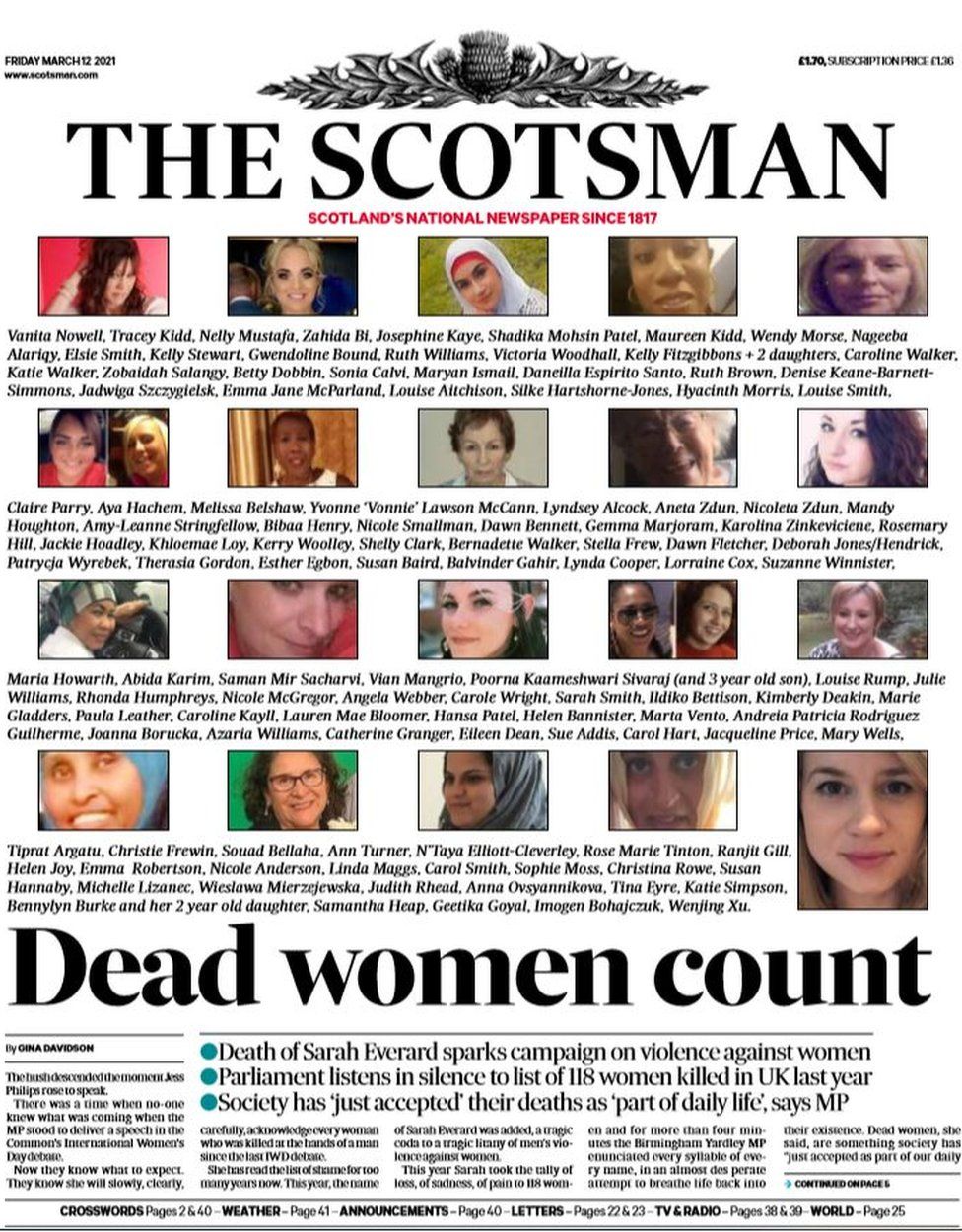 In 2019/20, there were 14 female victims of homicide in Scotland and in England and Wales, 188.[i] [ii]
England and Wales have 10.88 times the population of Scotland so, all things being equal, might be expected to have 152 female victims but have 188, 24% higher.
Now, I am absolutely not saying that statistical significance, which 24% more is, means that there is anything at all to be content or complacent about. I agree, that this high profile murder is only the visible edge of an epidemic of abuse of women across the UK.
I am saying that no facts are, even at this time, off-limits for reasons of taste.
I am also saying that such facts are relevant in the context of the representations of the Scottish male as exceptionally violent and abusive. Comedians have used the idea repeatedly for decades. In 2014, Frankie Boyle suggested Scotland should become an Islamic Republic but that then we'd have to treat our women better! Readers will be aware that these notions persist to this day in drama such as Behind her Eyes on Netflix where the wicked killer was a Scottish working-class man.
I've posted this against the wishes of some female family members but this blog lives to counter negative representations of Scotland.
---
[i] https://www.gov.scot/publications/homicide-scotland-2019-2020/pages/3/#:~:text=The%20number%20of%20homicide%20cases,which%20comparable%20data%20are%20available.
[ii]https://www.ons.gov.uk/peoplepopulationandcommunity/crimeandjustice/datasets/appendixtableshomicideinenglandandwales