This is Labour activist Sarah Chisnall presented tonight as a parent and member of a parent's group but she is a long-time Labour activist with an agenda to criticise the SNP Government regardless. She says:
I think we'll only just about to hear in the next week or two, what the SQA have 'come up with' in conjunction with teachers to base the assessment on and really should we not have had that information available for them earlier than this because we knew that this lockdown was going to be fairly lengthy.
She, of course, knows that the lockdown length was dependent on a fall in infection levels which could not be predicted.
Chisnall is a PR-type who knows how to get on the media and, dishonestly presenting herself as some kind of Josephine public have a go at the SNP.
BBC Scotland and the newspapers make it easy for her.
In 2016, she was listed as a Labour Party member calling for Corbyn to go:
In June 2020, John Beattie allowed her to present as just a mother: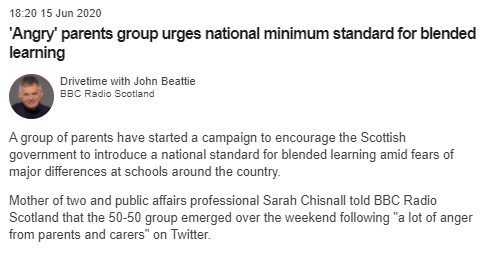 In April that year her fondness for Ian Murray was revealed.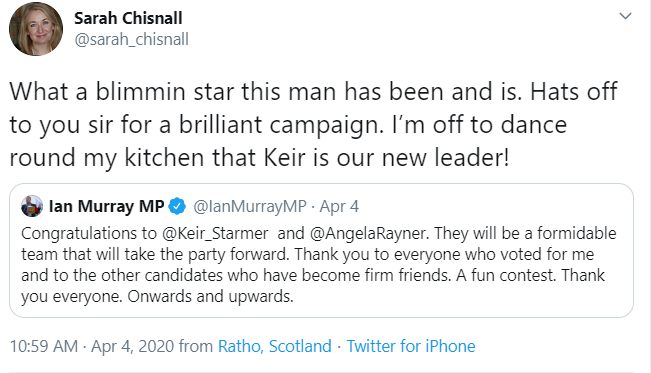 Should you want more Chisnall, just search for her name and you'll see how regular a crooked-mouth she is.