Posted by the BBC on Friday 12th of February, the authors answer their own question with this graph: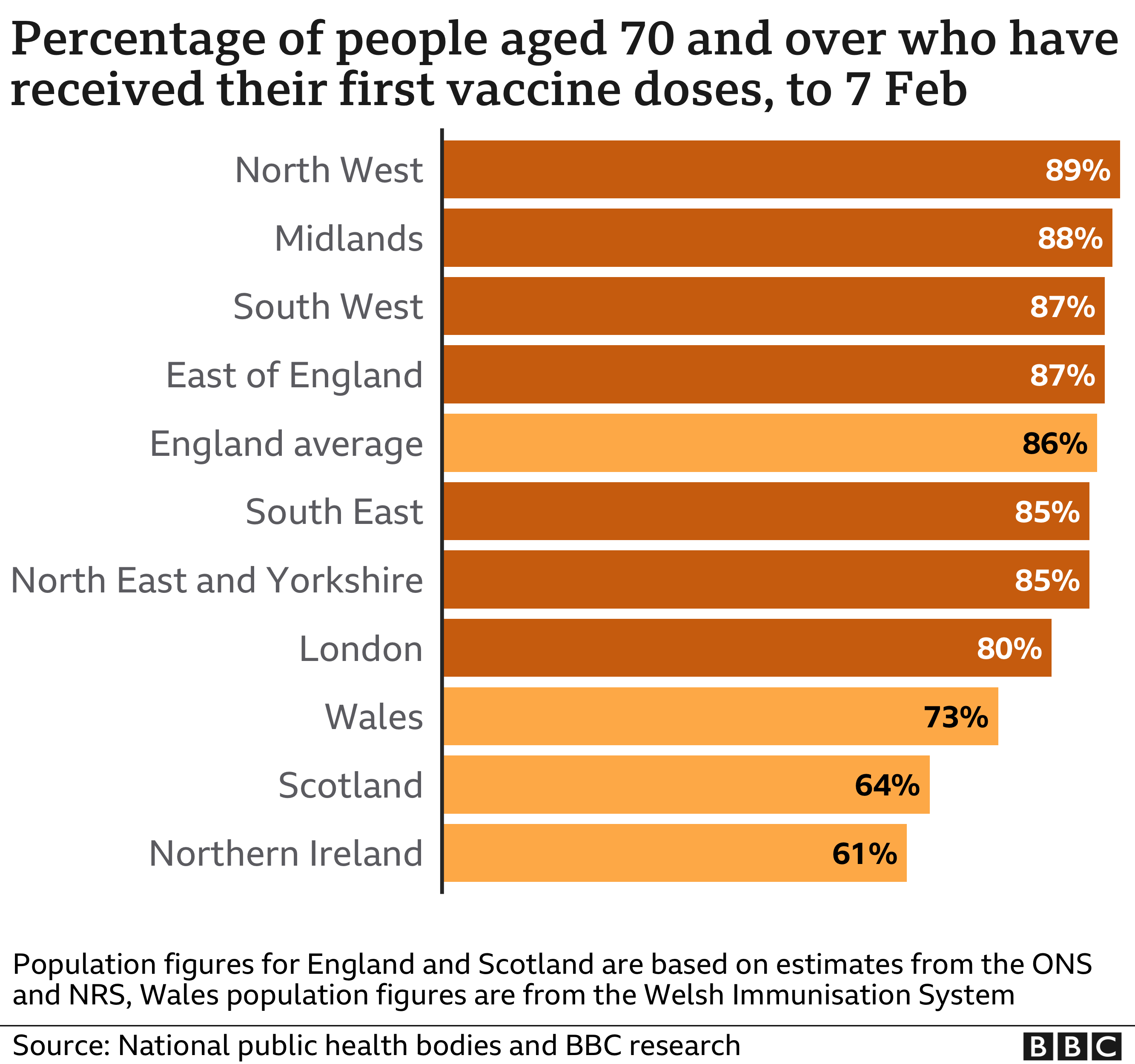 So, for readers on the 12th of February, the data up to the 7th February are used. It shows, of course, England and its regions ahead of the three devolved nations.
Readers are no doubt well aware by now that these are the data for the period during which these three nations followed the JCVI advice fully and concentrated on the care homes while NHS England did only some of those, in parallel with mass vaccination of the walking over 70s and 80s, in an effort to get ahead. Deaths are now twice as high in English than in Scottish care homes.
For some reason, this readily available graph did not suit:
24 hours before this BBC report was posted, NHS Wales was claiming full delivery and the Scottish First Minister had announced:
At least 97% of over 80 year olds living in the community have also had a first dose. And so too have 87% of 75 to 79 year olds in the community, and 54% of 70 to 74 year olds.
https://www.gov.scot/publications/coronavirus-covid-19-update-first-ministers-speech-thursday-11-february-2021/
Even in the days of print only, the presses could be stopped to update material and you would expect reports to be no more than a day or two behind, but for an online post to be a whole week behind is frankly laughable and revealing of an agenda.
I wonder what percentage of over 70s or over 80s have now been vaccinated in England? I note they are being asked to come forward and arrange appointment themselves. Something is going wrong.
Will they update this next week?