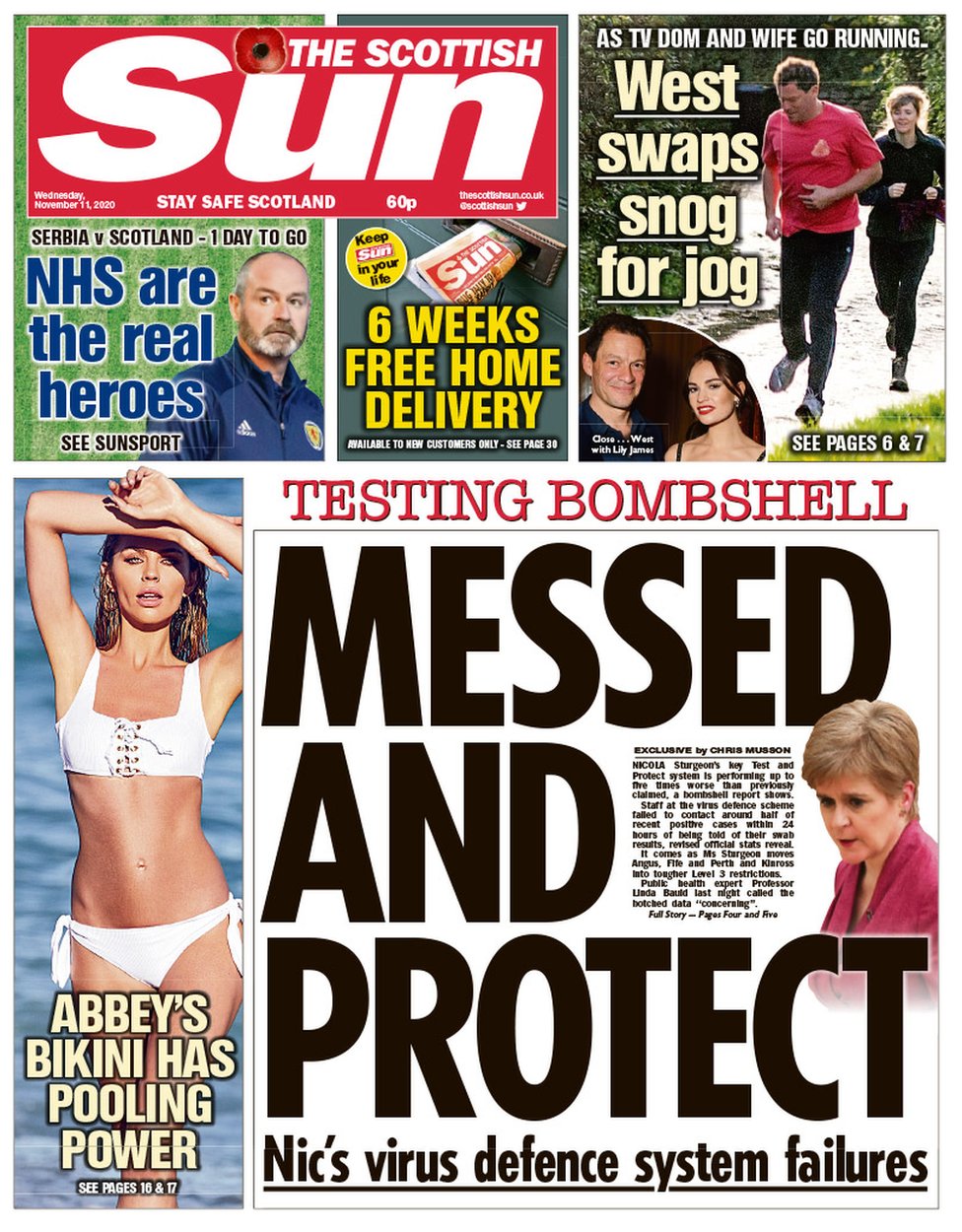 The Sun's Chris Musson, renowned investigative reporter and statistician was not available to check our figures but we think we may have stumbled on some very bad new for Boris which those Nats will probably try to exploit to make a case for Indy!
The Guardian reports today:
The National Audit Office (NAO) has found that the centralised programme is contacting two out of every three people who have been close to someone who has tested positive.
https://www.theguardian.com/world/2020/dec/11/uks-test-and-trace-repeatedly-failed-to-hit-goals-despite-22bn-cost
We don't need to tell Musson that 2 out of 3 is only 66.6666666% and well below the SAGE target of 80% for an effective contact tracing system.
We've also asked Andrew Marr's numbers guy for the 'even worse' Scottish data but he hasn't go back to us so we've had to find them ourselves.
In the week ending 6th November, Scotland's locally-based contact tracing teams contacted 92.6% in 24 hours and another 6.2% within 48 hours.
Over the period since the Scottish system went live, they've contacted 97%.
https://beta.isdscotland.org/find-publications-and-data/population-health/covid-19/covid-19-statistical-report/