When was the last time a Scottish football team topped any group in any European football competition? 40 years ago? See how BBC Scotland celebrated? Bottom left, put your specs on.
Glasgow Rangers have just done it against pretty reasonable competition: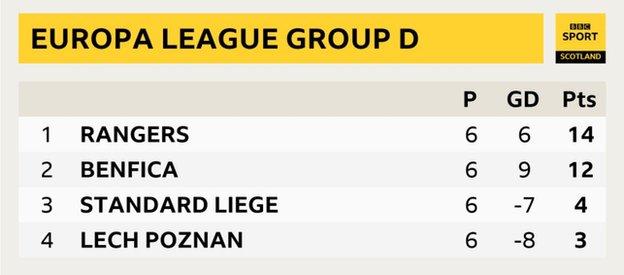 Only 4 points dropped!? Surely that's big news in this country?
I know, quite a lot of Rangers fans wouldn't like the Tusker. Some think like Murdo Fraser, they're the 'Queen's Eleven' and a few ran through George Square recently shouting abuse at anti-racists but many, most (?) are just football supporters.
According to a Daily Record poll in 2014, around half voted YES!
I've been really impressed with their play this year, driven forward by former Bairn, Scott Arfield.
The BBC and Rangers have a past of course with Rangers banning BBC reporter Chris McLaughlin and the BBC retaliating by boycotting Rangers. Reminds me of the Cold War or is it the playground?
Come on! Credit where credit is due!