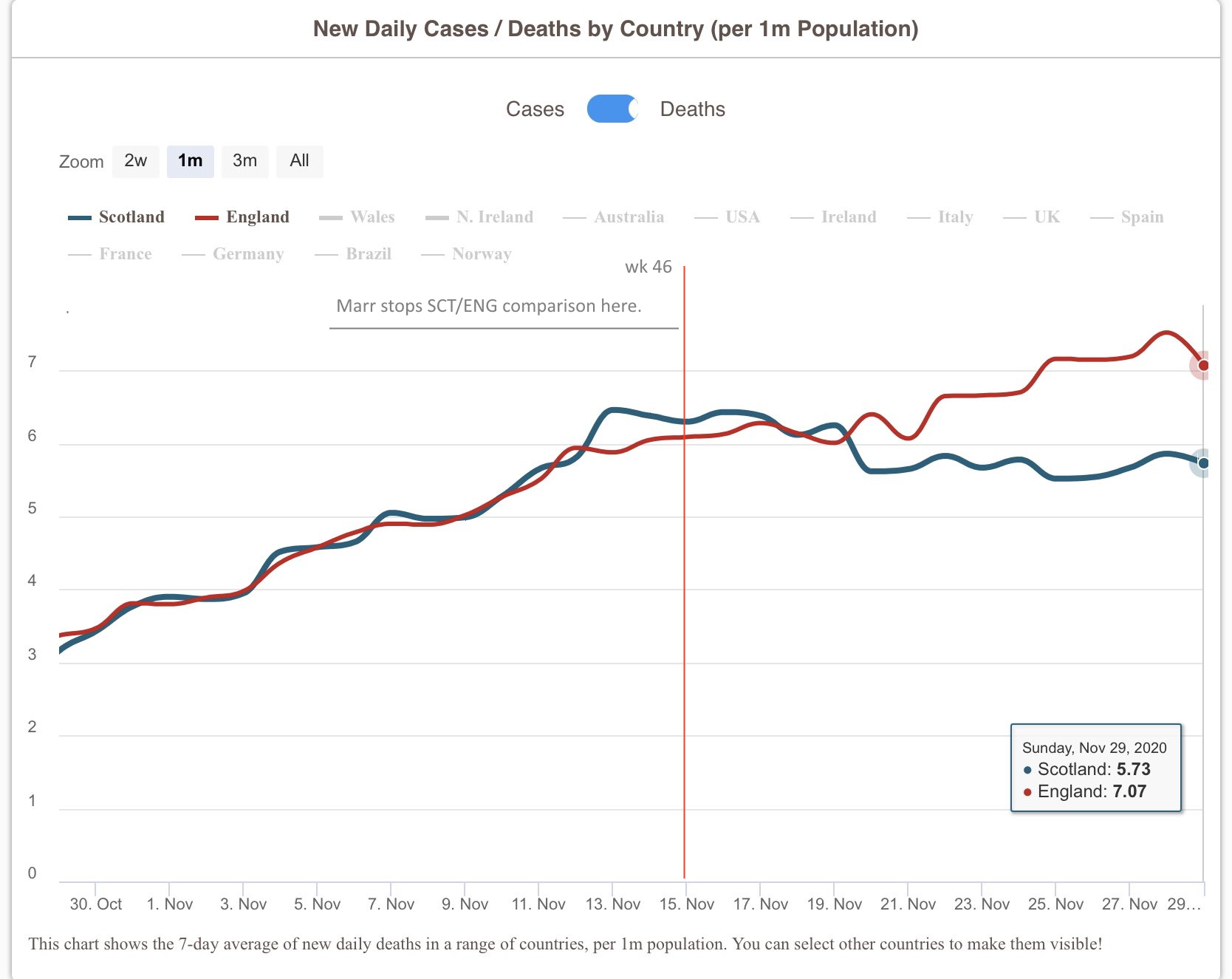 The graph above shows how the Covid death rate in Scotland and England was similar until the 20th November when they began to diverge.
The rate had been far lower for long periods before that explaining the overall gap between 681 per 1 million in Scotland and 906 in England.
Marr's use of a carefully selected subset of only 4 weeks between 19th of October to 9th of November, finishing 3 weeks before the broadcast (!) was scandalous.
Dear reader, put a complaint in.
https://www.bbc.co.uk/contact/complaints/make-a-complaint/#/Complaint