Based on some 'new figures' where of course we don't get to see the raw numbers, the Herald/EIS team is pushing hard on closing schools and closing down the SNP Government's reputation for pandemic management while just ignoring yesterday's report revealing that only 0.1% of pupils were infected, that 75% of schools had no infections and that teachers were no more at risk than any other workers.
After shocking us with the news that, as cases, were surging across the country, they were also up in Schools, they present their top piece of evidence:
The highest positive test rates are seen among S5/6 pupils where in October they reached 129 per 100 000.
Here's some background.
There are less than 100 000, S5/6 pupils, spread across 357 schools in Scotland.
They're often taught in much smaller classes than other levels so that spacing is feasible.
Senior pupils are expected to wear face masks in Leve 3 and 4 areas.
Finally, how does 129 per 100 000 compare with the rates faced by the communities outside of those classrooms?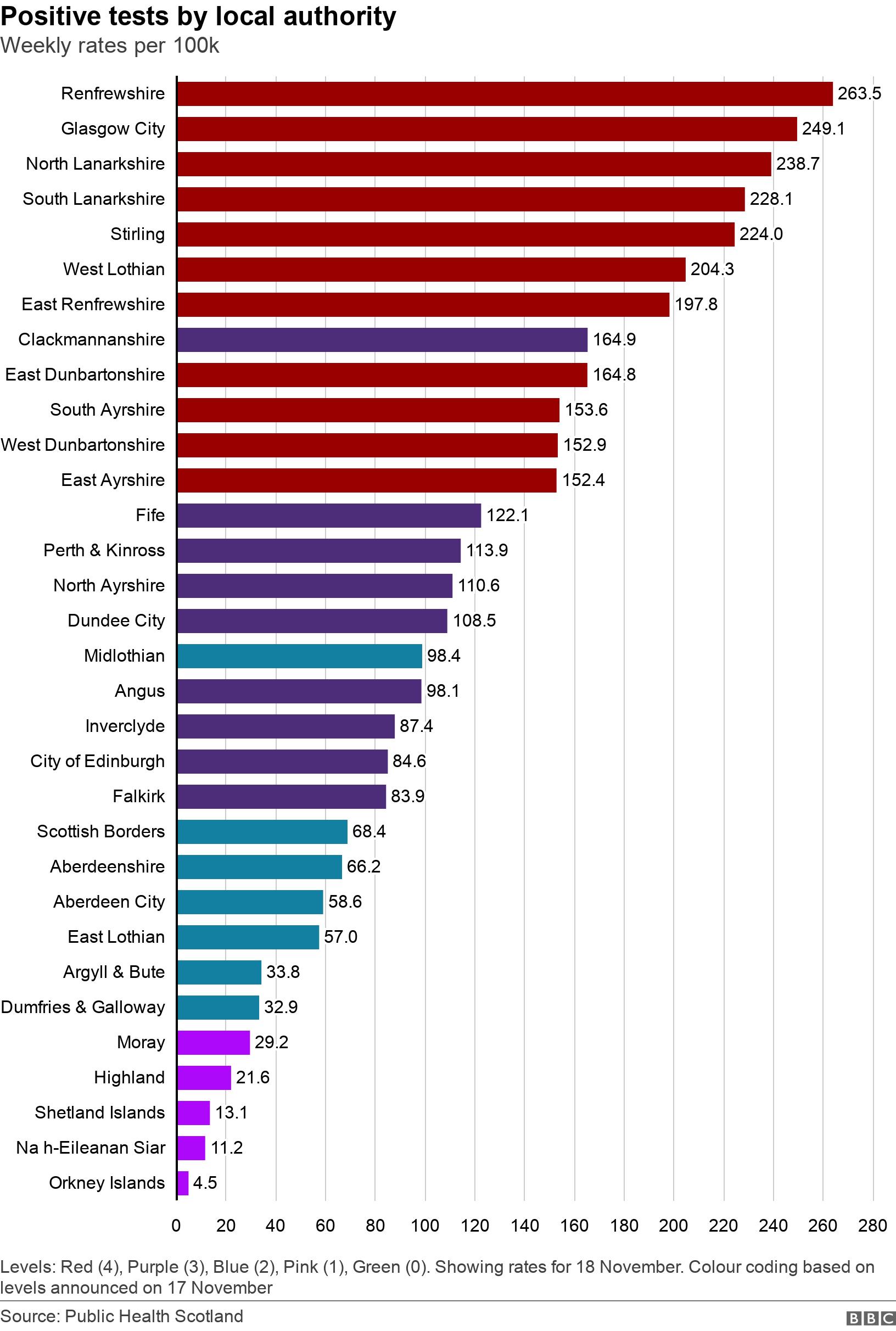 So, infection levels in a typical S5/6 class with 10 or so pupils, spaced out, wearing face masks and not shouting, we hope, like those in the garage or warehouse nearby, are much lower than those outside?