Oh go on, tell us the score!
Imagine 'Sturgeon' was less popular than the PM and the Scottish Government was less popular than the UK Government. Go on try. Use your imagination. You've seen Matt Hancock on the TV.
Here's the score: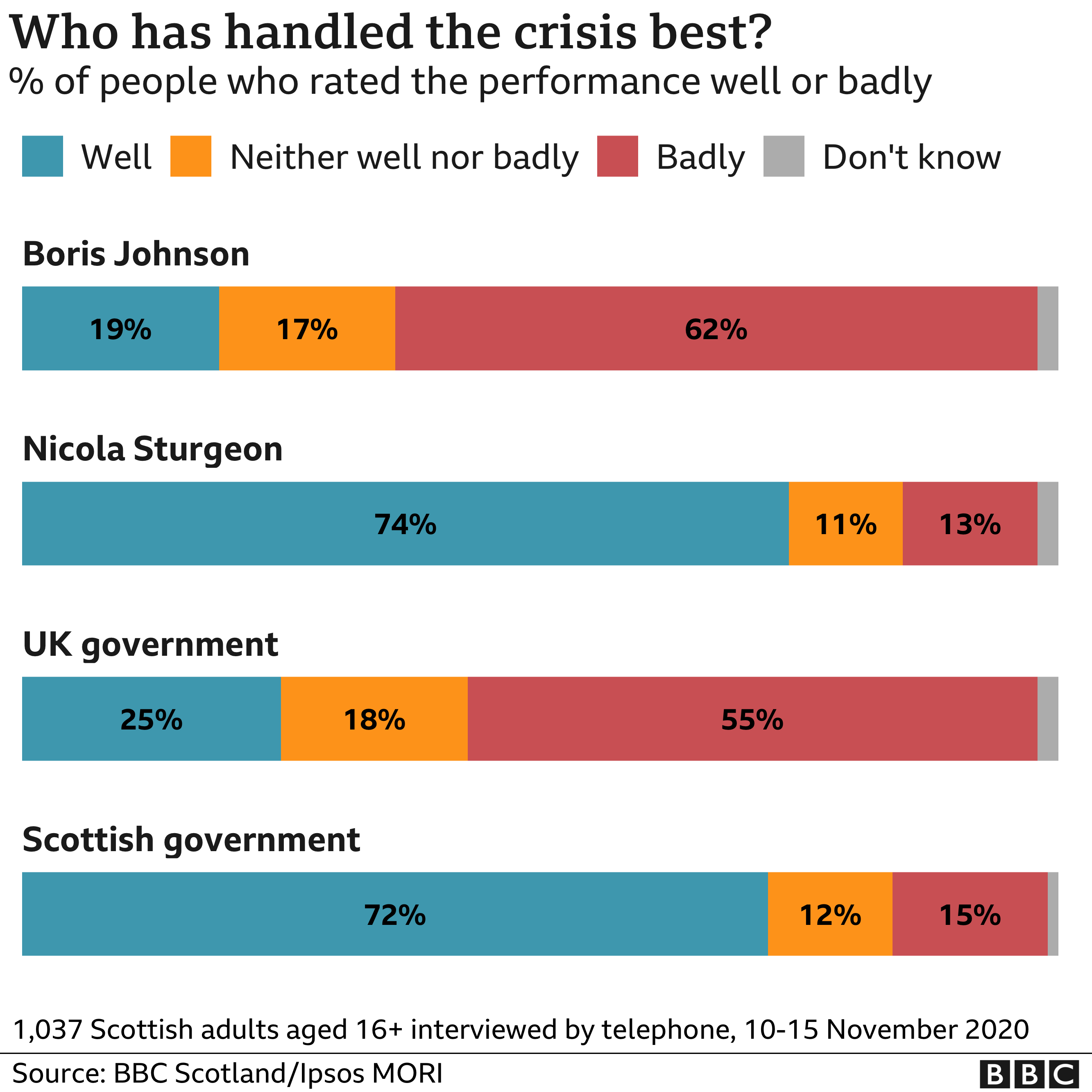 BBC Editor to reporter:
Wait, 'not wholly uncritical?'
Thank goodness. Where is it? What is it? We can put it in the sub below a dull headline that might put folk off reading on.
You can't find it now? It's just that they didn't get 100% approval?
Is it this?
In so far as they exist, critics of Edinburgh's handling of the pandemic are most common among the minority who think that the measures in their area have been too strict.
That all you've got? No numbers?
Sigh
OK leave it in. Can we call that analysis?