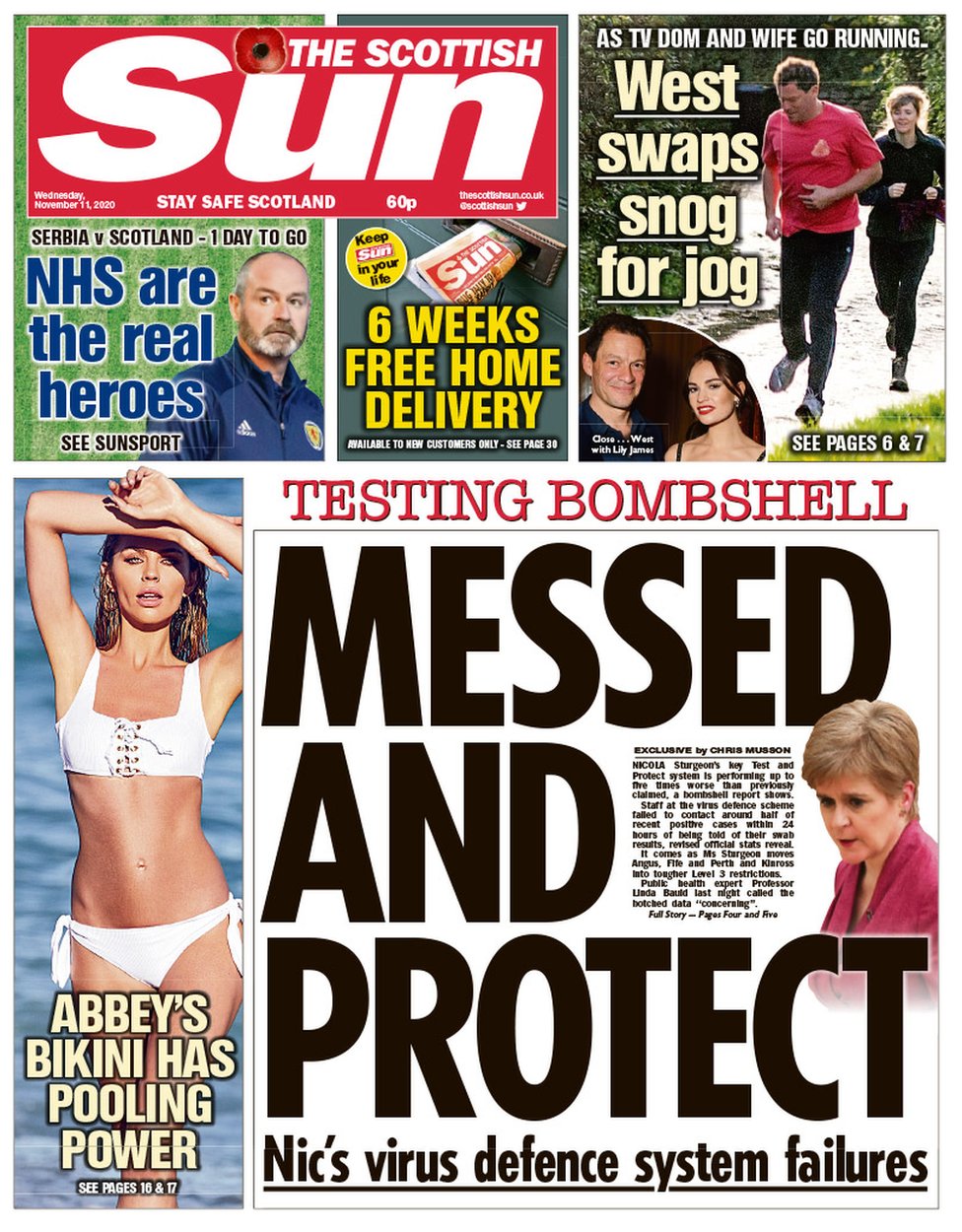 The Sun's Chris Musson is correct:
Corrected data shows that in five of eight weeks in September and October, Test and Protect staff failed to contact about half of positive cases within 24 hours of  being notified of swab results.
Musson doesn't tell us that, based on that same spreadsheet, 100% were, in the end, contacted.
https://beta.isdscotland.org/find-publications-and-data/population-health/covid-19/covid-19-statistical-report/
According to SAGE, at least 80% of contacts must be reached. In the week-ending 14th October, one of the weeks Musson was interested in, only 59.6% were contacted, at all, ever, by England's outsourced and 'world-beating' test and trace system. In the week before the figure was 62.6%.
Musson claims:
It's now been claimed that Scots facing tougher virus restrictions have been "let down" by the creaking system.
We don't need to be told who are making the claims and we can see where the 'creaking system' really is.
Finally, where did the 24 hour target for contact after a positive test result is posted, come from?
I can find that John Swinney pledged that those who will be asked to self-isolate under the Scottish Government's test and protect strategy will get their coronavirus results back within 24 hours if they develop symptoms.
https://www.heraldscotland.com/news/18483519.coronavirus-john-swinney-pledges-people-self-isolating-will-get-test-results-within-24-hours/
That's a different thing altogether and, of course, dependent the 'creaking' UK Lighthouse labs.
I can find no sign of a target for contacting cases.