All over BBC Scotland today 'a leading physician' warns us of a 'perfect storm' and appears to be using evidence from England to do so:
Scotland's NHS is "facing a perfect storm" as staff shortages and a lack of hospital beds hamper efforts to tackle rising numbers of coronavirus cases, according to a leading physician. Prof Jackie Taylor said a "coherent strategy" for testing staff and all hospital patients was needed. She also called for more flexibility for under-pressure services to be able to reduce non-urgent procedures. The Scottish government said plans were in place to deal with peak demand.
https://www.bbc.co.uk/news/uk-scotland-54801059
The inspiration and the evidence for this storm seems to come not from any Scottish statistics but from the IEA on NHS England:
'Perfect storm': NHS facing imminent staffing crisis, study warns Shortage of doctors 'could leave the nation's health vulnerable to future crises', says IEA report.
https://www.independent.co.uk/news/health/nhs-crisis-staff-shortage-doctors-brexit-covid-uk-b1350711.html
There is no Scottish evidence to back up Prof Taylor. On lack of beds, see this from BBC Scotland: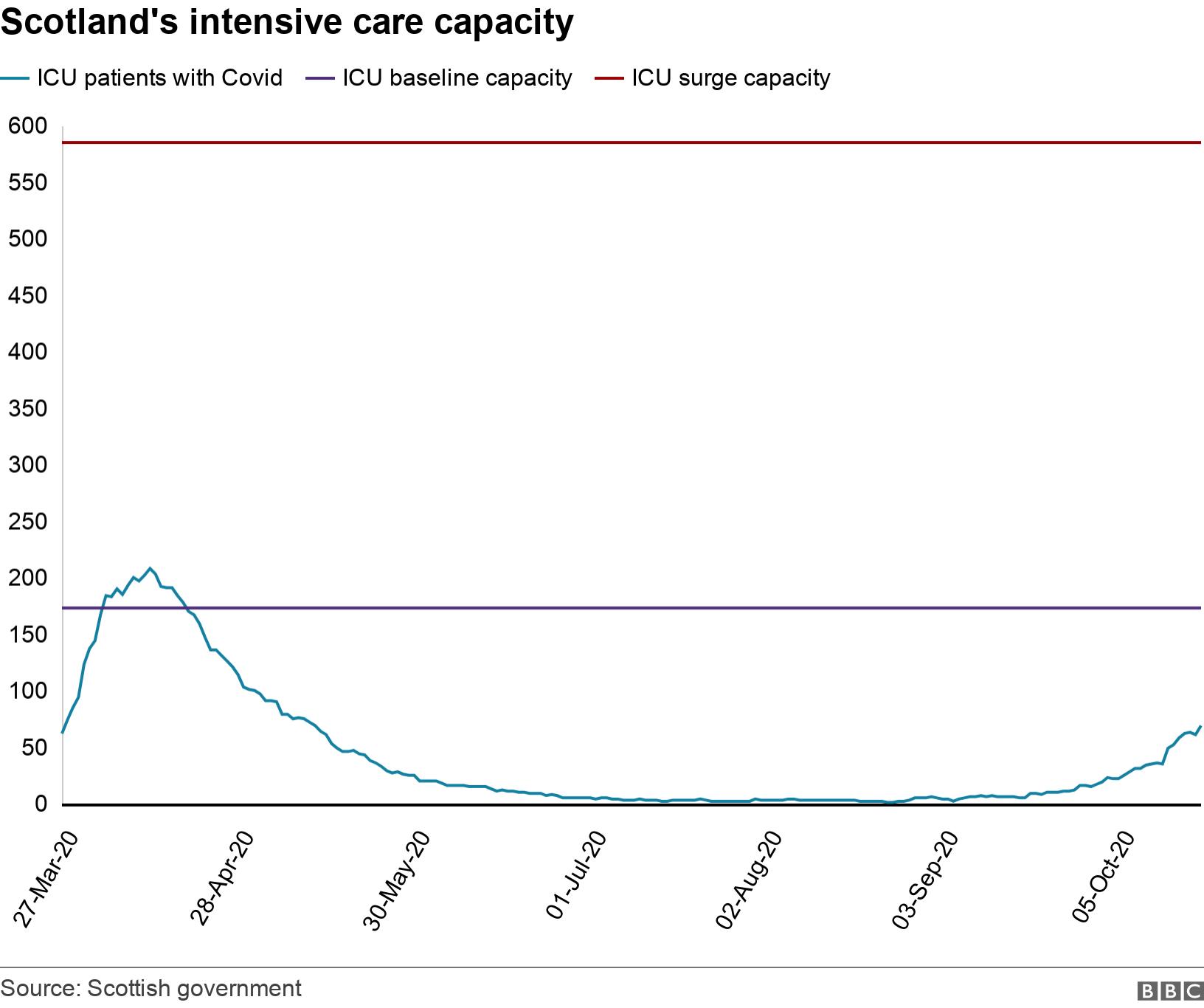 ICU surge capacity is at 600 is way above current demand, below 100.
As for general capacity, the above BBC report puts the most recent occupancy figure at 88.1%, nowhere near problematic.
As for the Prof's rising cases, ICU demand shows signs of plateauing:
The seven day average for admissions was up 18% in last 7 days, up 31.4% in the previous 7 days and up 53% in the 7 before that.
And, overall, the trend is clearly down:
Above, new cases fall to below 1 000 for first time in more than two weeks. Seven day average of 1 162 is down from peak of 1 452 on 26th October, by 20% – steady but sure.
Finally, on 'staff shortages', the Prof clearly reads the wrong media.
See these from March 2020:
NHS Scotland has 50% more nurses per head of population than NHS England.
Scotland has 20% more consultants than NHS England
Get on with your day job doc.