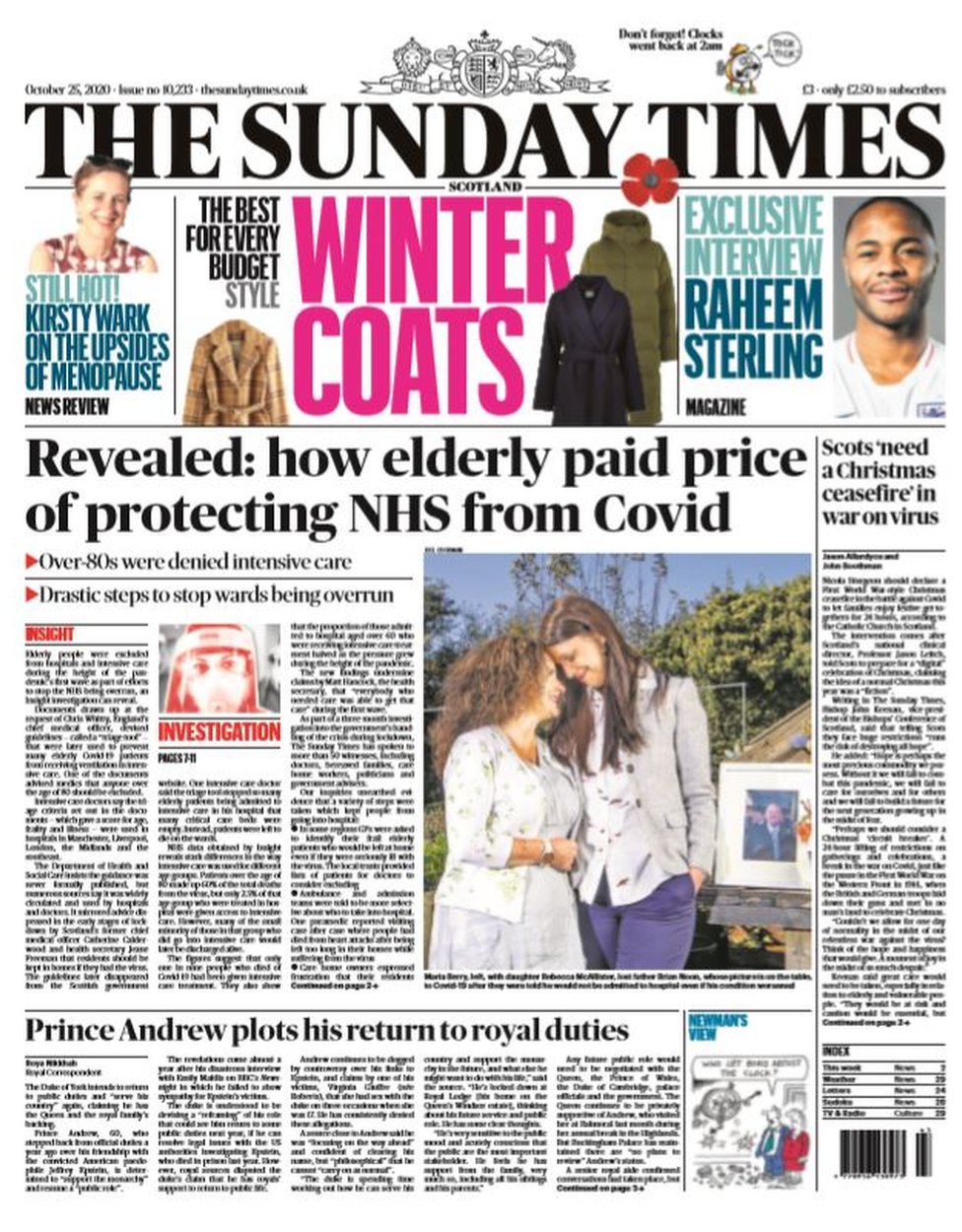 I'm trying not to think of Kirsty Wark's upsides, any sides really.
The exclusive interview with Raheem will of course appeal to the many Scots whose only experience of watching international football these days, even on Scottish Television, is of the England Games.
Dad, Jamie at school says there's a Scotland team. He's wrong isn't he. I've never seen one on the teevee.
Best of all in the Sunday Times Scotland, front page, a report entirely about NHS England but presented as being about 'The NHS.'
On the Over80s denied intensive care, this is based on a documented triage system used in NHS England to protect the NHS (England) from overload. Some eejit in the admin at NHS Highland posted the guidance there before having to withdraw it. It was never used there or anywhere in Scotland.
https://www.dailymail.co.uk/news/article-8876993/Fury-revealed-80s-not-given-potentially-life-saving-treatment-wave.html
And the drastic steps to prevent wards being overrun, NHS England medics have forecast mass cancellations of operations:
https://www.theguardian.com/society/2020/oct/23/mass-cancellations-of-nhs-operations-inevitable-this-winter-say-doctors
NHS Scotland's calm response is here:
https://www.gov.scot/publications/covid-19-scotlands-strategic-framework/pages/5/
Some people buy the Sunday Times Scotland.