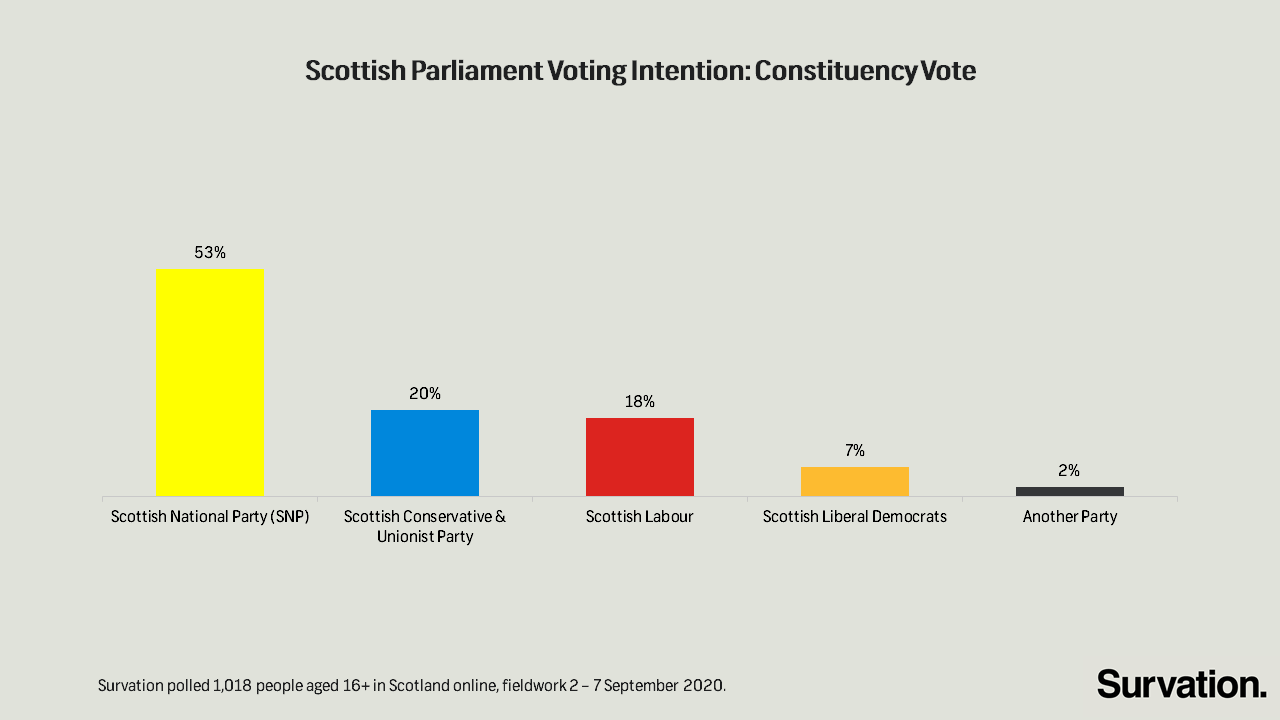 Survation's poll of 1 018 16+ Scots, on 2nd to 7th September is the first full poll indicating how Scots are judging the new Tory leader, Douglas Ross.
On the Holyrood Constituency vote they remain at 20% still more than 30 points behind the SNP but with Labour closing.
Survation have not polled for some time but the YouGov poll one month ago also had them on 20% down from 25% in April.
On the Regional List vote they are down at 18%, no better than Labour despite their troubled leader.
For the first time for years now, on the Westminster vote, they fall to third place despite Labour's huge image problems. A red card from Richard is a clear signal to Ross that his time is not long.