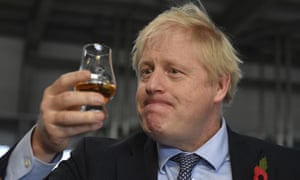 By Brenda Steele:
Up on the BBC website.  Unfortunately, there are no details.
https://www.bbc.co.uk/news/live/world-54083725
UK PM sets out 'moonshot' plan for mass testing.
PM also outlined a "moonshot" plan to control the virus with mass testing
There is a little bit more here.
https://www.independent.co.uk/news/uk/home-news/coronavirus-testing-operation-moonshot-boris-johnson-covid-19-chris-whitty-b421394.html
The government plans an ambitious mass testing programme, codenamed Operation Moonshot, which aims to conduct up to 10 million Covid-19 tests a day by early 2021.
But scientists and health professionals, including the government's own chief scientific adviser, have raised doubts that the programme would work.
The transport secretary admitted on Thursday the technology for the programme does not yet exist.
Under Operation Moonshot, Boris Johnson hopes to have millions of coronavirus tests processed daily and yield results within 15 minutes.
The British Medical Journal, which reported that it had seen a leaked memo, said the programme is expected to cost over £100 billion and aims to "support economic activity and a return to normal life".
This article in Opendemocracy appeared on 9th August around the time the plan was first mooted.
Deloitte gets another huge COVID contract – for 'crazy' plan to test millions each day
Operation Moonshot could be the biggest NHS privatisation in history, and civil servants are shaking their heads in disbelief.
The British government had plans to test everyone in the country for coronavirus every week by October – and it's handed most of the work to the global accountancy firm Deloitte, openDemocracy can reveal. Labour MP Clive Lewis has dubbed the deal "potentially the biggest NHS privatisation in history".
Last week, civil servants were instructed to carry out the plan for all 68 million people in the UK to be tested weekly, according to a senior civil service source familiar with the conversations. The ambitious cross-departmental plan, dubbed Operation Moonshot, anticipated a second peak of COVID-19 in the winter.
https://www.opendemocracy.net/en/dark-money-investigations/deloitte-gets-another-huge-covid-contract-for-crazy-plan-to-test-millions-each-day/
Here is what WHO said. This is the transcript on the WHO Press Briefing of 27 August. The question was posed by Jim Rupe, an American journalist. (a search for his name will quickly get you to the relevant part of the transcript). All 3 doctors answered.
The one here is from Dr Bruce Aylward – Dr Bruce Aylward, Senior Advisor to the Director-General, who leads on the ACT Accelerator (WHO joint development purchase plan)
MH: Dr Aylward does have a follow-up.
BA I do now. Thanks, Mike. I think the worst thing that could come out of a conversation like this is a headline that says, global testing not feasible, because that's not what we're saying. What we're saying is, global testing is not the efficient way to tackle this disease and we want to be efficient and go after the virus, as we've said repeatedly and Mike and Maria have laid out so clearly. Also remember broad-based testing; if you know your cases and you've got a quarantine and a tracing system in place it's unnecessary as well. There are other ways to chase and find who is infected with this. Finally it can be problematic because for the reasons, I think, Maria mentioned earlier people have a sense that, okay, great, I'm not infected, when in fact you're incubating the virus as well. It gives you a picture at a point in time so again we've got to be smarter than the virus and use all that we know about it to trace,track and then break those chains of transmission.
Later in his answer Dr Aylward said
We hope to get more operational testing of those certainly later this year, the beginning of next year to really get a big shift in how we can expand testing and make it more rapidly available. It'll take a couple of months to get there but the real trick was breaking some of the technical challenges for the rapid diagnostics and that's looking better. But even then we want to be clear because people often compare these to a pregnancy test and think about it that way; who takes a pregnancy test? People who think they might be pregnant. I haven't taken one and probably won't. But the reality is similarly with these rapid diagnostics you early want to be targeting them to people who may have been infected or may have been exposed. This is where you're going to get the bang for your buck so you really want to be as efficient as possible. It's not only an issue of feasibility, it's really an issue of efficiency when you're chasing a virus like this.
Just think of how much Test and Trace £100 billion could provide -if it were properly implemented.
Just think of how much furlough £100 billion could provide.
Were Boris and his chums high on moonshine when they came up with this ridiculous plan?