Lisa Summers repeats the myth that the Scottish Government in the face of SAGE advice, the UK Government's refusal to consult on the 4 Nations approach, the opposition and media embrace of that UK-wide approach and the late devolution of the actual power to do so, was nevertheless responsible for the timing and this the early death toll.
This is an unconscionable [shockingly unfair or unjust] lie.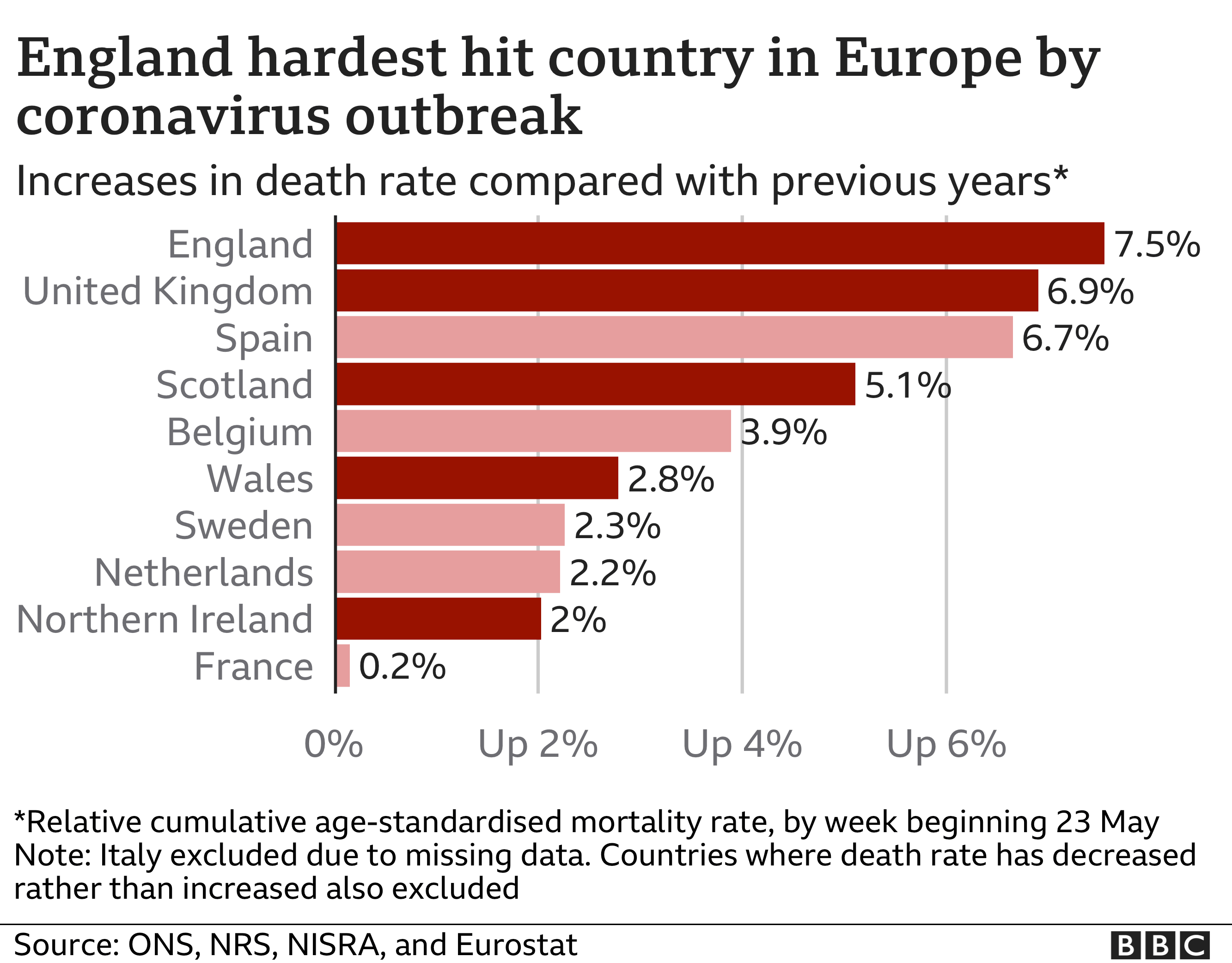 BBC Health has reported the ONS findings revealing England to have had the highest level of coronavirus deaths in Europe. These are the total figures for the period from between the end of February and the middle of June.
Scotland is shown to be the third highest.
Reporting Scotland have been lingering on this tragic past, repeating fake news about the Scottish Government's supposed delayed lock-down decision, knowing full well the power to lock-down was devolved only in late March.
I'm sure all of us feel huge sorrow to see that third place but things have changed for Scotland if not for England. We have learned. Look at the mini-graphs circled.
Scotland had zero deaths in the last 14 days and had only six in the previous 14. England is on a plateau with 65.7 deaths, on average every day.
Fueling the death rate in England is its infection rate of around 725 new cases every day more than five times per capita than Scotland at 14. When will Reporting Scotland catch up and report the present.