There's not a word about Scotland's current 4 point lead, 31.5% to 27.6%, over England in delivering booster jags or the evidence that the pace shows no sign of slacking.
There's sad desperation in how this graph is read: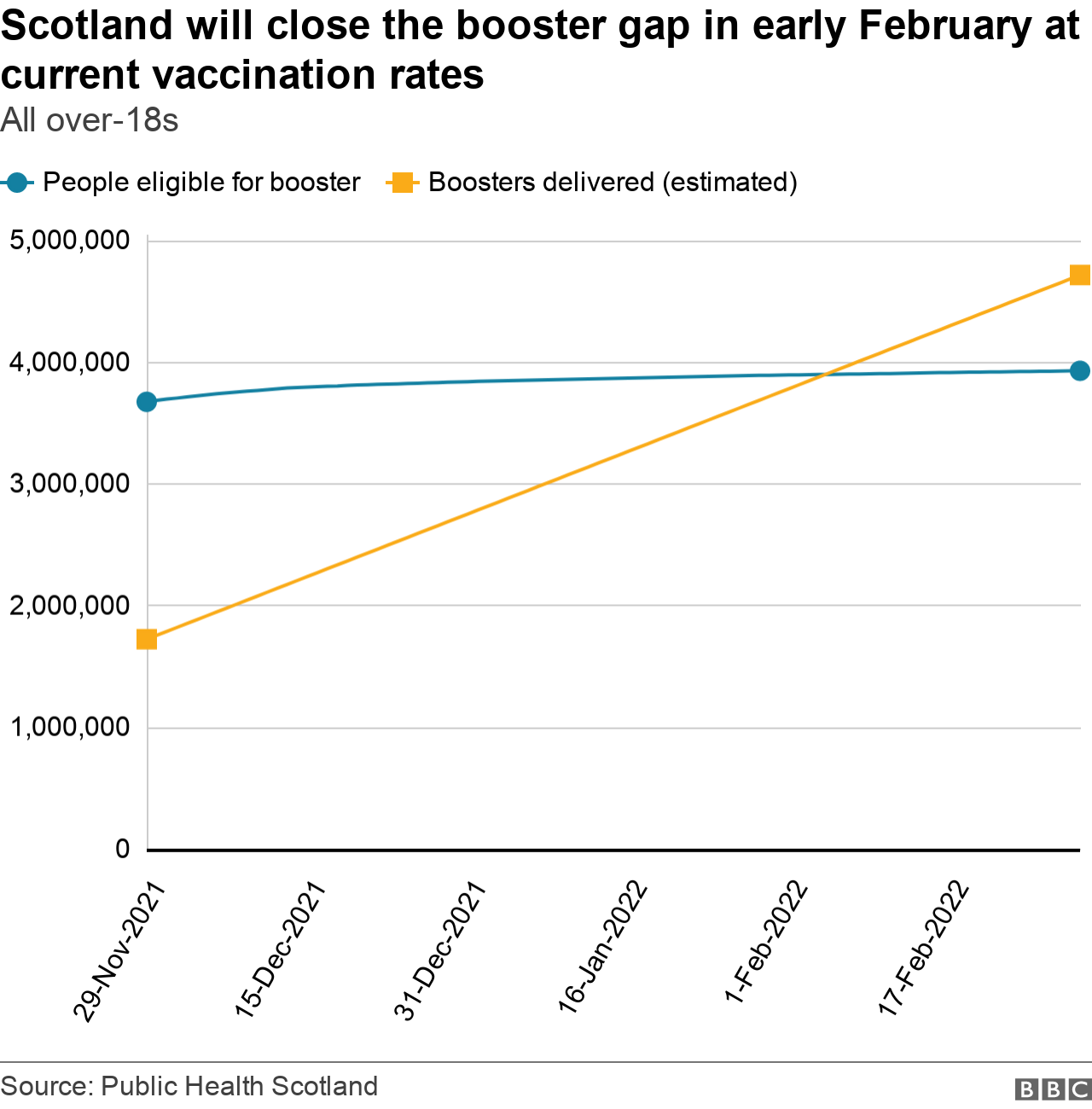 The Scottish Government target date is 'by the end of January' but based on BBC Scotland's estimate they'll miss by one or two days. Really? They estimate based on current trends and ignore the obvious probability that the rate will be accelerated?
And, what about that angle of climb? You can do a lot with scaling the axes. See this alternative, more encouraging version of the same trend?
Looking at the above, it's hard to see England completing the task till March. How will that be reported?
Footnote:
In the second paragraph, Sleight writes:
There are fears the strain could be more infectious, cause more serious illness and be better at evading vaccines than previous variants.
Cause more serious illness? Isn't the evidence the other way on that?