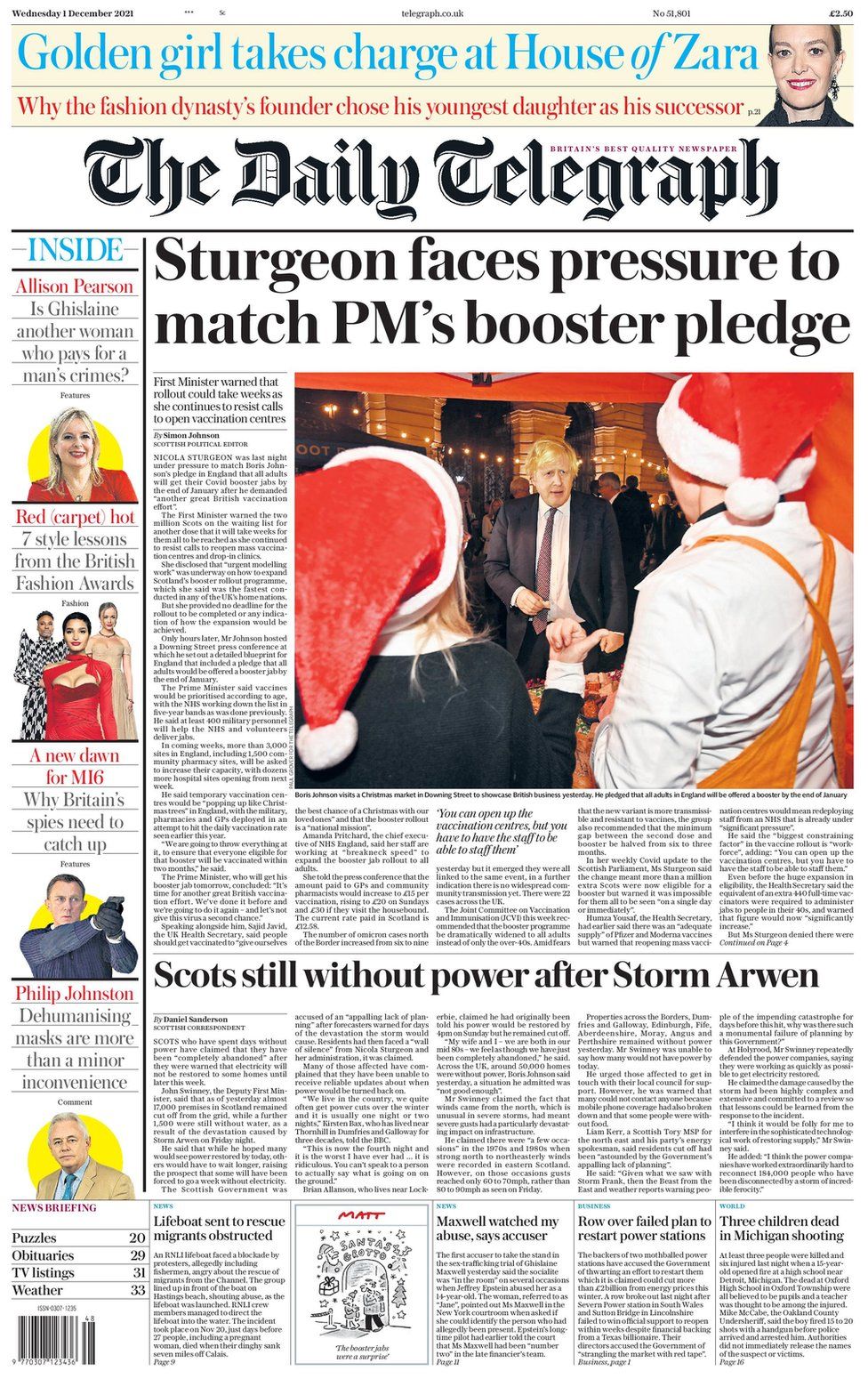 Leaving aside the second story ignoring 'the English still without power', the Telegraph is now the only paper sticking with, as opposed to sticking it to, Johnson.
The sheer contempt for readers in ignoring the facts is, of course, to be expected.
What are the facts?
Sturgeon's Scotland has given the booster jag to 31% while Johnson's England has only done 27% and that's if we can trust the PHE stats.
Scotland leads on delivery of all 3 jags and is ahead of England on all 8 age groups.
Source: https://www.travellingtabby.com/uk-coronavirus-tracker/