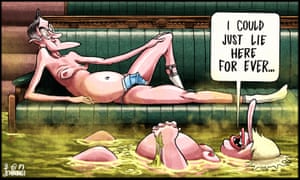 Those who cling to the dream of a better Britain have been a shrinking group for some time now. Those who remain might be taking heart in the last six polls where the Tories no longer lead but it's an average lead of less than 2 points for Labour. It's still too close to call.
The electorate or at least some of them have begun to shift toward Sir Keir but they're not sure about it, despite the horrors of the Eton 'Sleaze' Government of 2019 to whenever.
At best, they'd need another Lib Lab pact and with a leader who also has something of the knight about him. Would the Liberals try that again?
I know, Gordon Brown to return as Labour Leader like the corpse of El Cid propped up on a horse?