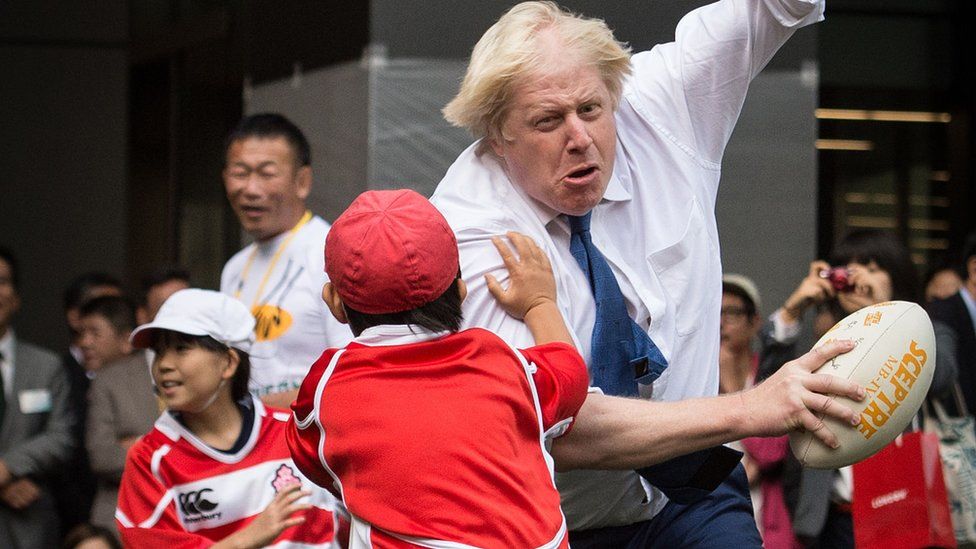 In 2015, then Mayor of London, Boris Johnson flattens a ten-year-old, taking himself a bit too seriously and with, not malicious but certainly callous and ego-centric, disregard for the child. He gets away with it when then elected PM only 4 years later.
It's a long story with Johnson, a lifelong sense of entitlement, noted by his teachers, his ex-wives, his offspring and his employers. He's been getting away with it all the way to the top and now there are wider consequences for his government, his party and for all of us.
Lying to the electorate that Brexit would free them for EU oppression and not really just free the rich from EU regulation and taxation of their interests and then the 2019 election win, confirming that enough of the voters believed them, that first lie has enabled many more.
They sent Rees Mogg to Balmoral to lie to the Queen about the need for her to suspend Parliament in September 2019. You can read the story on that here: https://www.theguardian.com/law/2019/sep/24/uk-supreme-court-ruling-key-issues-behind-judges-decision-boris-johnson-suspension-parliament
Then last week, they attempted to use the methods of a totalitarian regime to free a clearly corrupt colleague. James O'Brien explains it as a process by which the venality of a leader like Johnson and his practice of lying then finding a way, aided by media-collusion to get way with it, spreads to his colleagues. The less intelligent ones, especially, will try to get away with it too.
None of this is new to us:
A disturbingly chubbier version of me, in 2014, reiterated what many before me, such as Noam Chomsky, pointed out, that much of the propaganda bias against independence was the result of the work of junior journalists for whom it seemed natural or normal, for whom it was a background culture and not a series of instructions.
Creating that culture, of course, requires a few in senior positions and with longer histories, and sometimes known associations with Unionist parties. I'm thinking of the former head, John Boothman, Glen Campbell, Jackie Byrd, Kirstie Wark and of course, Sarah Smith:
Footnote: Tories still on course for large majority in next election.