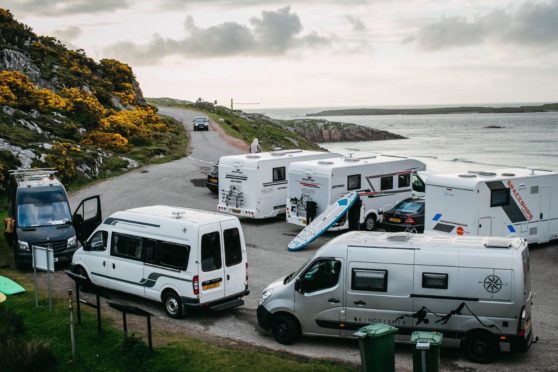 Foreword: I am of course, like Prof Pennington, not an epidemiologist or a virologist, though I do, again like him, know what it is to have turned up my nose at Wishaw spam.
On the 20th June, the Sunday Post, reported:
Scotland faces an influx of 6.4 million visitors this summer as UK staycationers head here in record numbers, according to industry data.

Tracking research commissioned by GB national tourist boards, including VisitScotland, is used to measure UK residents' holiday intentions, with the latest Scotland report, up to the end of last month, showing a "more positive" outlook than at any point last year.

It shows more than a third of all UK adults anticipate taking an overnight trip from June to September, with nearly a half planning to do so between June and December. August is set to be the peak month. The Highlands are the most favoured destination, with 36% of the staycationers from outside Scotland planning on visiting there.

https://www.sundaypost.com/fp/scottish-staycations/
On July 28th NPR reported:
Fully vaccinated travelers from the United States and much of Europe will be able to enter England and Scotland without quarantining starting next week, U.K. officials said Wednesday — a move welcomed by Britain's ailing travel industry.

The British government said people who have received both doses of a vaccine approved by the FDA in the U.S. or the European Medicines Agency, which regulates drugs for the European Union and several other countries, will be able to take pre- and post-arrival coronavirus tests instead of self-isolating for 10 days after entering England.

The rule change takes effect at 4 a.m. U.K. time (0300 GMT) on Monday 2nd August.
On the 25th July and until the 3rd September, England's school holidays began.
Two weeks later, Scotland's Covid infection rate began to soar, peaking on 7th September, shortly after England's schools re-opened.
Why might tourists from England and Wales have posed a risk additional to their sheer numbers arriving often in small-population rural parts of Scotland?
The population, especially in the rural areas had a significantly lower level of immunity than the tourists did.
Think Europeans arrive in 16th Century America but on a less dramatic scale?