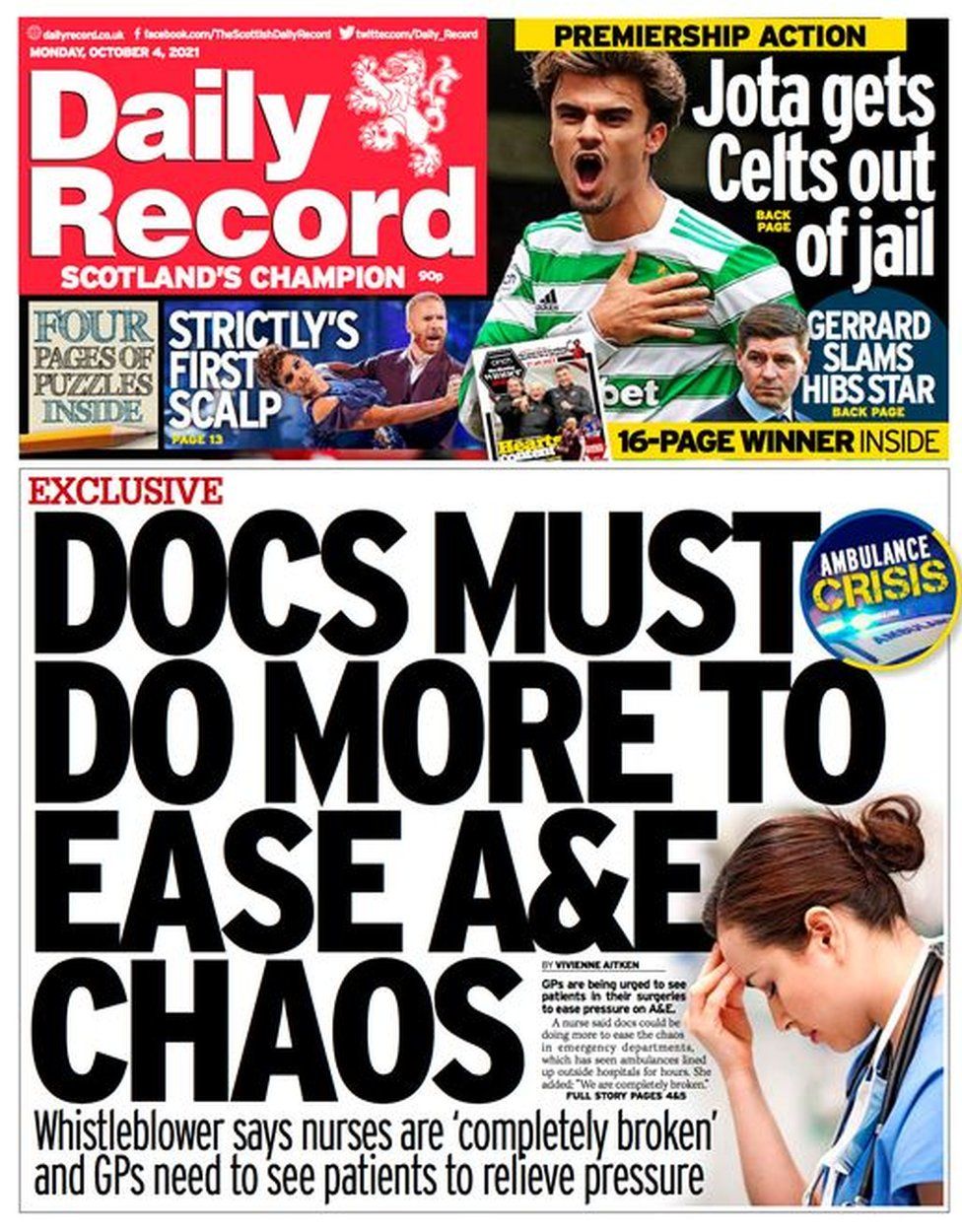 This Daily Record story yesterday has been widely ignored by the rest of Scotland's MSM, for obvious reasons. It does not suggest any failure by the SNP Government in its management of A&E services but rather blames GPs for a failure, post pandemic, to start seeing patients again and take some of the load off A&E.
Scotland does have significantly more GPs per head of population, so it's tempting to question the commitment of some of this very well-paid group.
The whistleblower is presumably just one nurse but that's enough for Reporting Scotland to go on, typically, and to create a crisis. More reliably, but based on English data:
Just 58% patients were seen face-to-face in August – the first full month following the ending of restrictions. That compares with 54% in January and over 80% before the pandemic.

https://www.bbc.co.uk/news/health-58670560
Interesting.