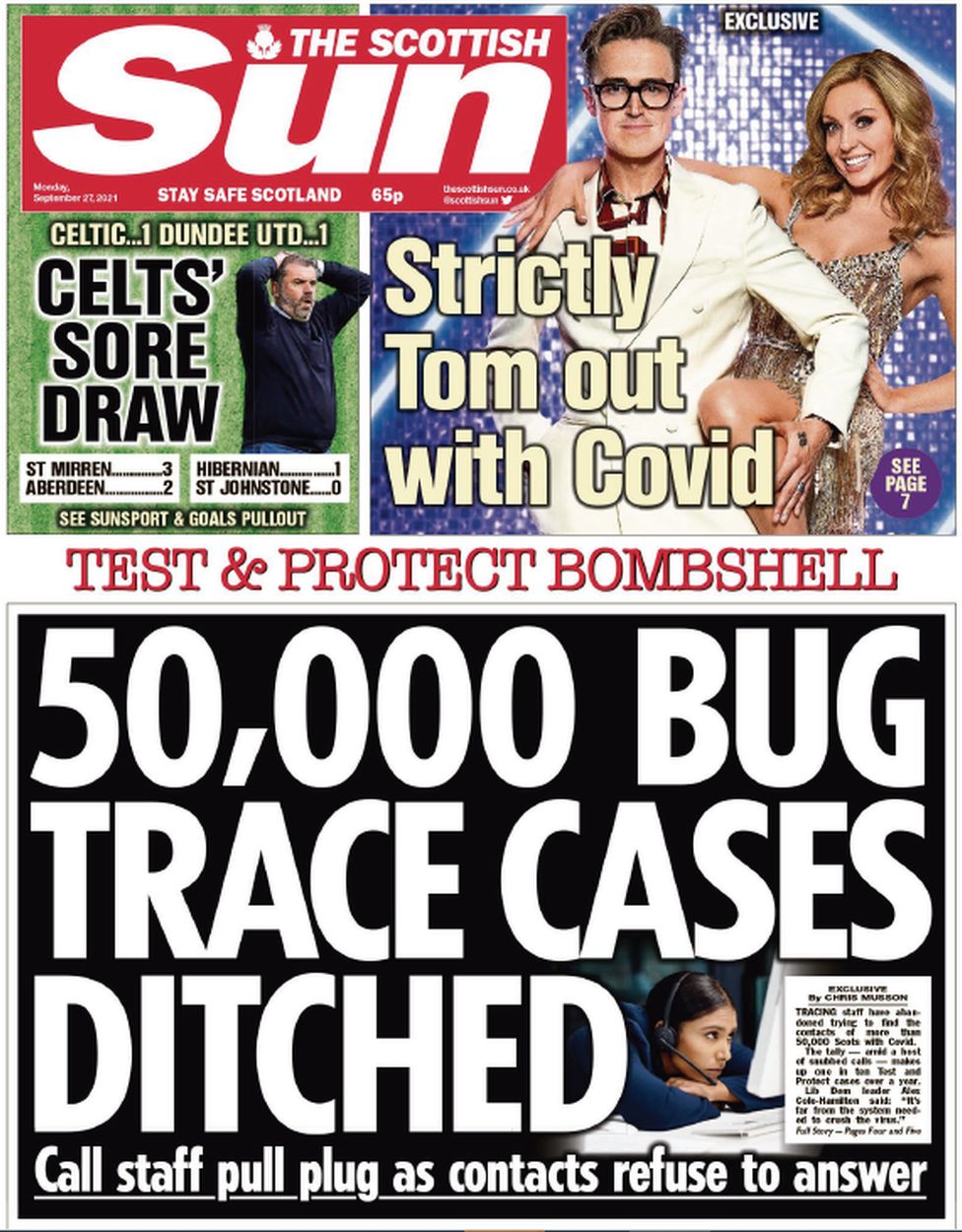 In a fascinating piece of 'thinking' we read:
Analysis by The Scottish Sun suggests just 72% of tracing was completed within the recommended three-day limit, if the unsuccessful efforts to alert infected Scots were counted.

But when the 50,485 "failed cases" are stripped out, the rate since August 2020 is boosted to 80.4  per cent — just above the World Health Organisation's 80 per cent aim.

https://www.thescottishsun.co.uk/news/7760491/covid-scotland-contact-tracing/
ACH then concludes:
It's far from the system needed to crush the virus.
So when folk refuse to answer the phone or gave a fake number, that's a Scottish Government failure? Some Liberal he is. Don't they have the right?
And, is that the way to crush the virus? Not according to Professor Allyson Pollock in November 2020
Mass testing of the populace is a waste of money.
https://mobile.twitter.com/Christi46847375/status/1325881466086182913
Or, from Professor Cam Donaldson, Yunus Chair and Pro Vice Chancellor Research, Glasgow Caledonian University, 
As a health economist, I'm not convinced the case for mass testing stacks up:

Beyond prioritising NHS and other key workers, we might ask, in pure cost-benefit terms, what is the point of following the World Health Organization's "test, test, test" mantra? South Korea, which is characterised as a country engaged in mass testing, has conducted only 400,000 tests, or the equivalent of around a third of NHS staff – which puts into perspective what is really achievable.

In any case, South Korea acted much earlier and combined testing with isolating infected people and rigorously tracing whoever they had been in contact with. None of this looks feasible in the UK. Mass testing would also further divert nursing and laboratory resources from other much-needed care activities, so this must also form part of the equation.

https://theconversation.com/coronavirus-as-a-health-economist-im-not-convinced-the-case-for-mass-testing-stacks-up-135257
Alex Cole Hamilton's suggestion? Send the cops round? Hunt them down?