Apologies to regulars but I'm just going to repeat the evidence I posted at around 2am this morning. My health, now there's a real crisis! Also, after that, the facts on the army ambulances:
So, first, there's a shortage of beds and the evidence is a graph of bed blocking which stops in March 2021! How about these more useful and recent ones:
Hospital admissions only one quarter of what they were in February.
Far more beds per head of population than other parts of the UK.
Second they tell us NHS 'staff absences spiked in September.'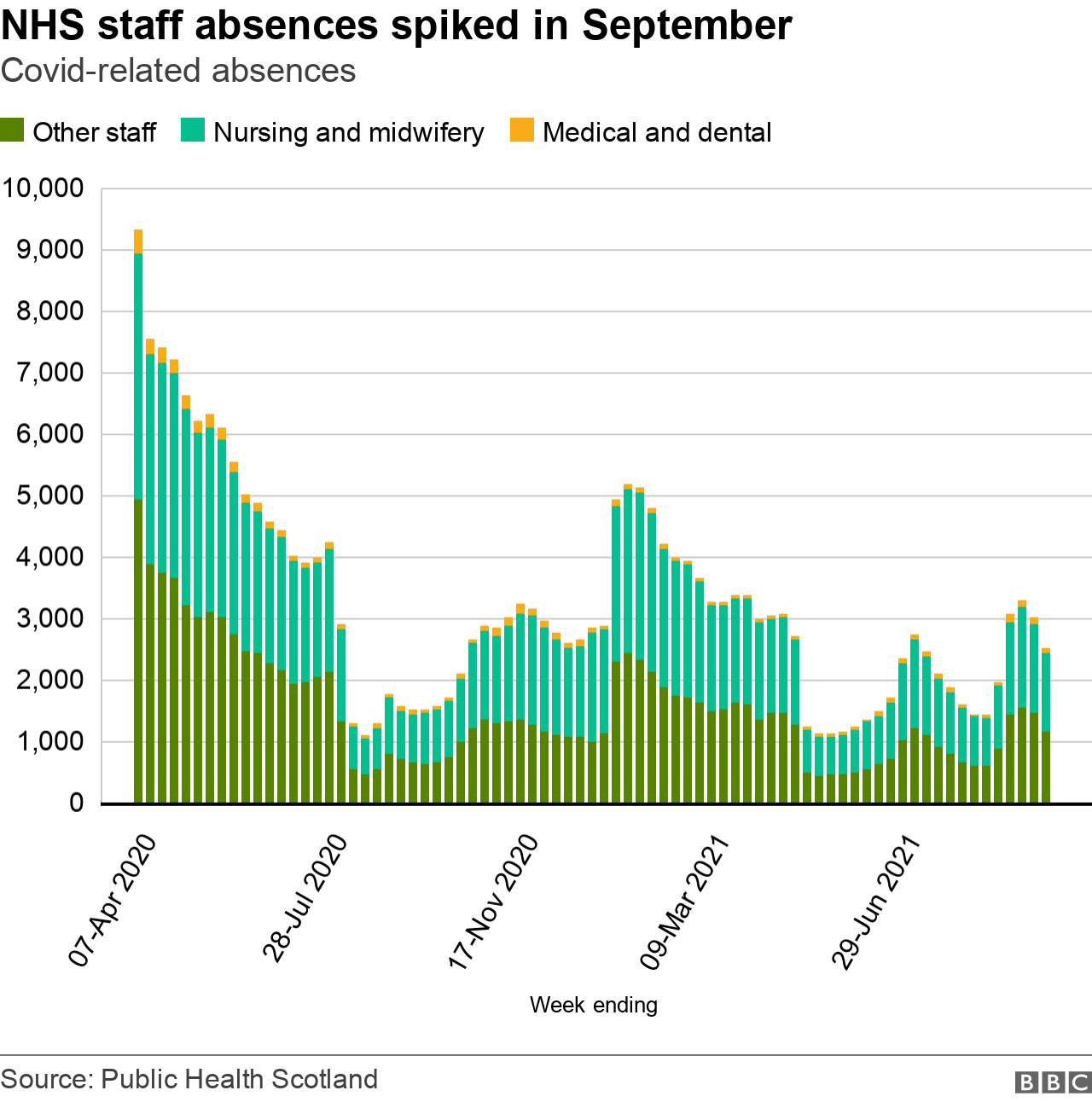 Even sticking with their graph, isn't it obvious they're falling and were never higher than half that in February 2021 or one third of that in April 2020?
Third it's the busy ambulance service with this graph: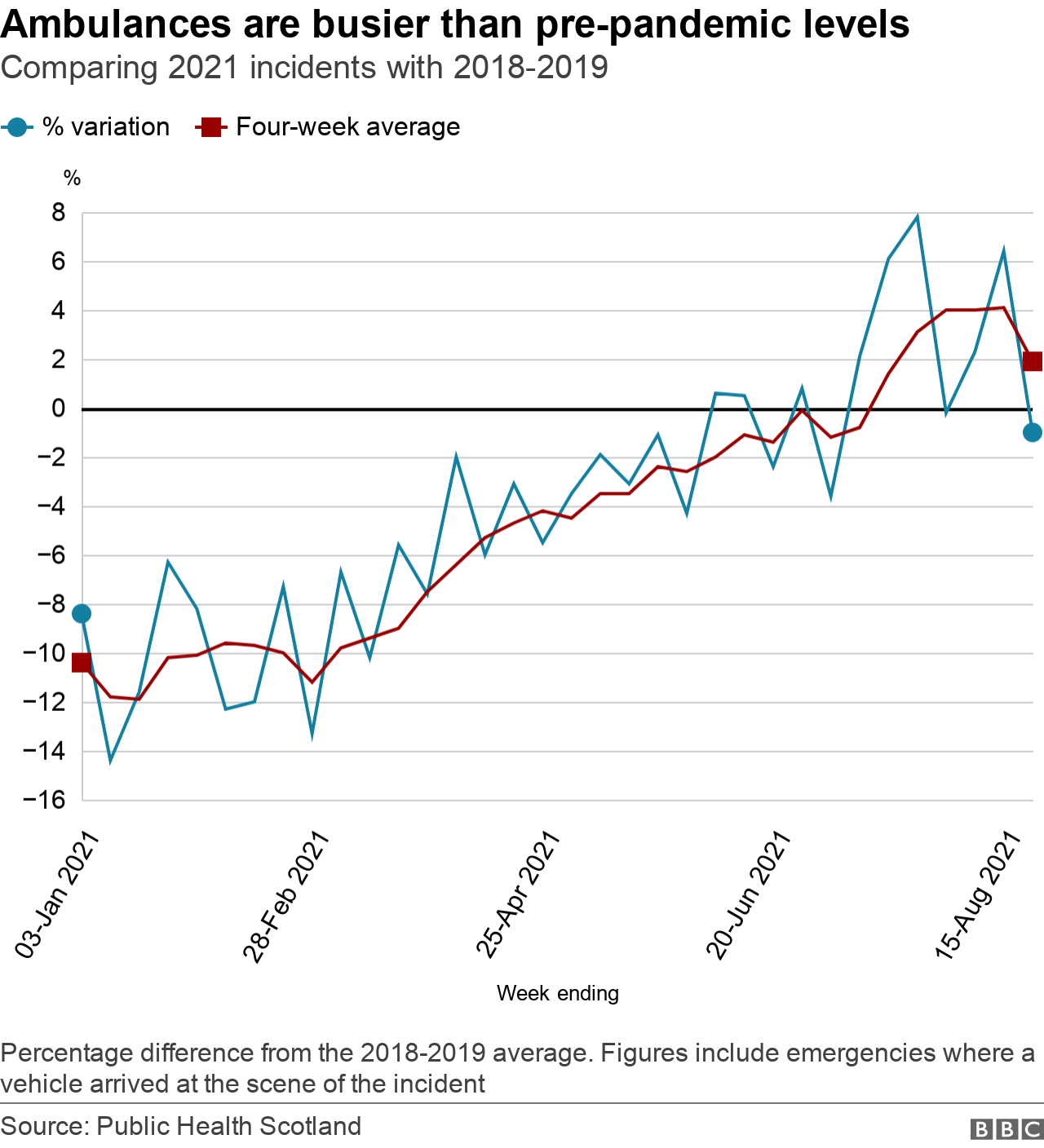 But look, it stops a month ago as the demand falls back to the 2018/19 average.
Fourth, this A&E waiting times graph: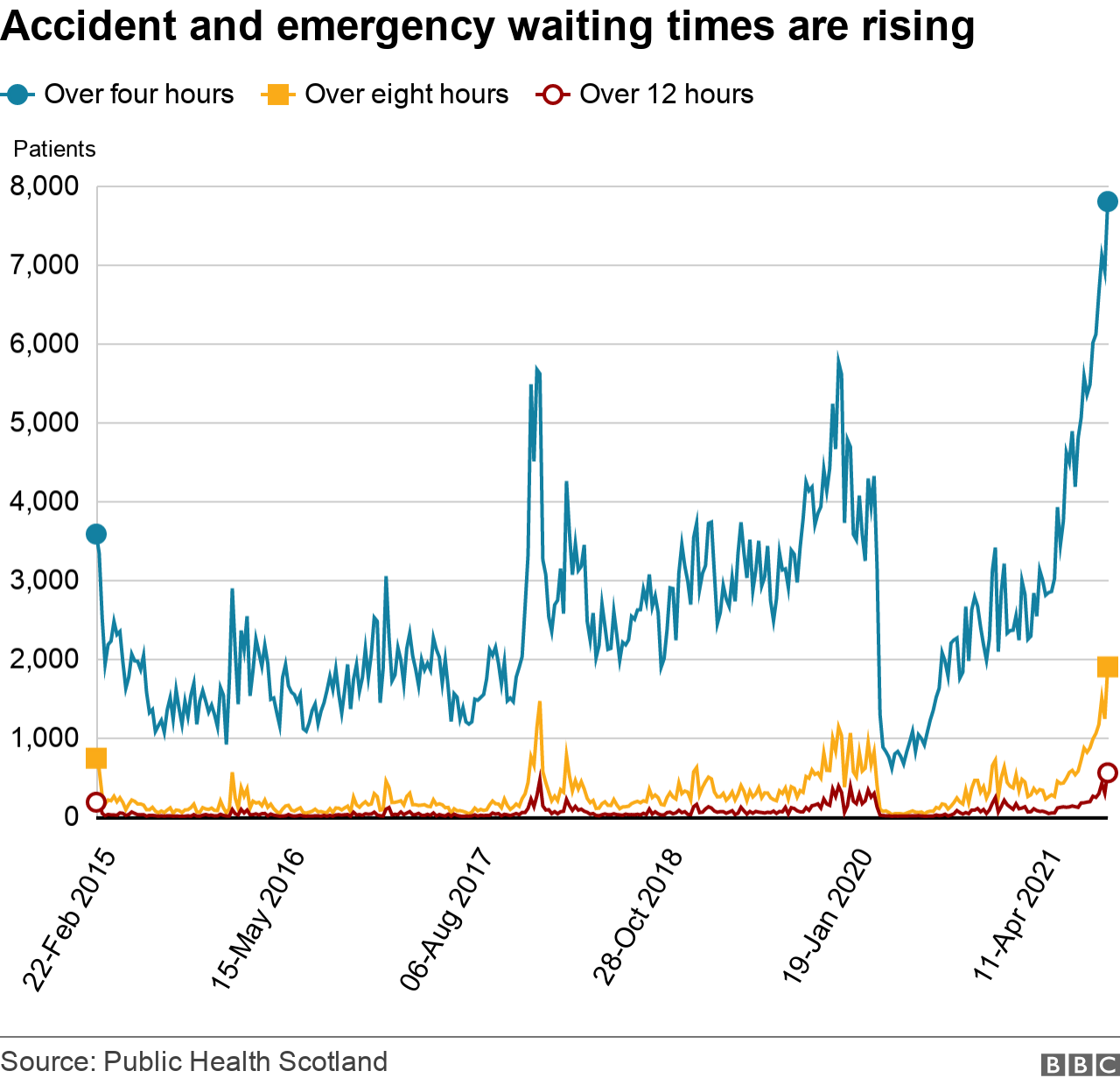 Again, why this out-of-date graph stopping in April? Is it because, in July 2021, the latest monthly data, only 3 579 waited over four hours, half the number in April and thus the graph is falling?
Source: https://www.publichealthscotland.scot/publications/ae-activity-and-waiting-times/ae-activity-and-waiting-times-month-ending-31-july-2021/
And on the Army to the rescue:
According to BBC Scotland:
The Ministry of Defence said it was providing 114 personnel, including drivers and support staff, to carry out non-emergency driving work.

https://www.bbc.co.uk/news/uk-scotland-58641946
The number of Army ambulances being provided is unspecified.
According to the Scottish Ambulance service they have:
around 1 500 vehicles and over 5000 staff and 1200 volunteers.

https://www.scottishambulance.com/
So, the Army will be increasing the ambulance service staffing by 1.8%.
Colonial Governor Alister Jack thinks this make the Union worthwhile, imagining imperial ambulances crossing the Tweed to help. Wouldn't an independent Scotland have an army and a few army ambulances?
Because it's largely a media construct, you should, if you're worried, feel free to contact your GP, call for an ambulance or go along to your local A&E.