Being shared by Lisa Summers but uncredited, this is typically selective and often hopelessly out-of-date in an effort to construct this 'crisis' for us. It opens:
Scotland's Health Secretary Humza Yousaf says the NHS is facing the "biggest crisis" of its existence.

There's a shortage of beds, the demand for ambulances is soaring and waits in accident and emergency departments are getting longer.

On top of that, Covid-19 admissions have been rising fast as the number of infections in Scotland spiralled at the end of the summer.

Here are five charts illustrating the enormous pressures currently being felt by NHS Scotland.

https://www.bbc.co.uk/news/uk-scotland-58641817
So, first, there's a shortage of beds and the evidence is a graph of bed blocking which stops in March 2021! How about these more useful and recent ones:
Hospital admissions only one quarter of what they were in February.
Far more beds per head of population than other parts of the UK.
Second they tell us NHS 'staff absences spiked in September.'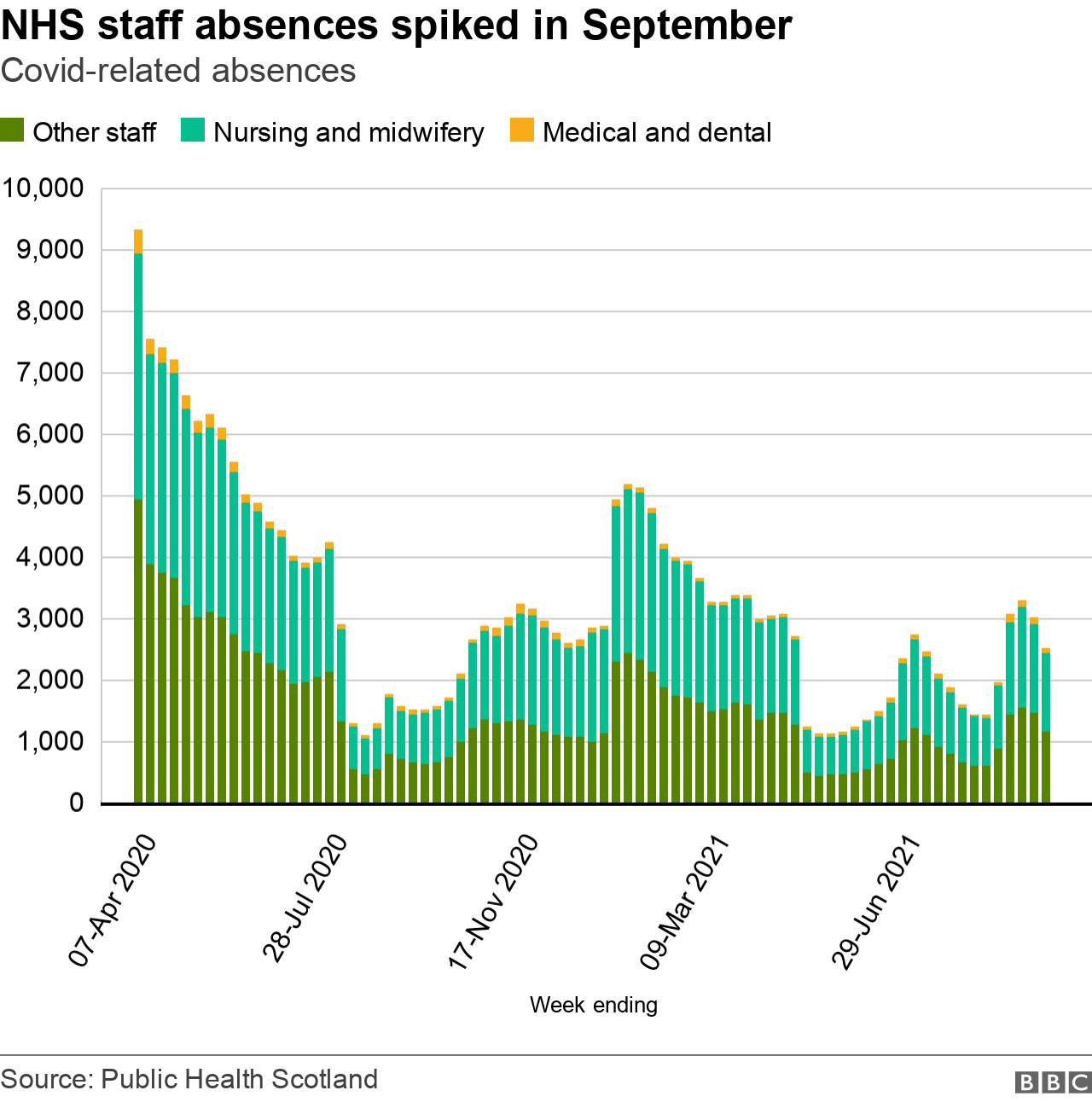 Even sticking with their graph, isn't it obvious they're falling and were never higher than half that in February 2021 or one third of that in April 2020?
Third it's the busy ambulance service with this graph: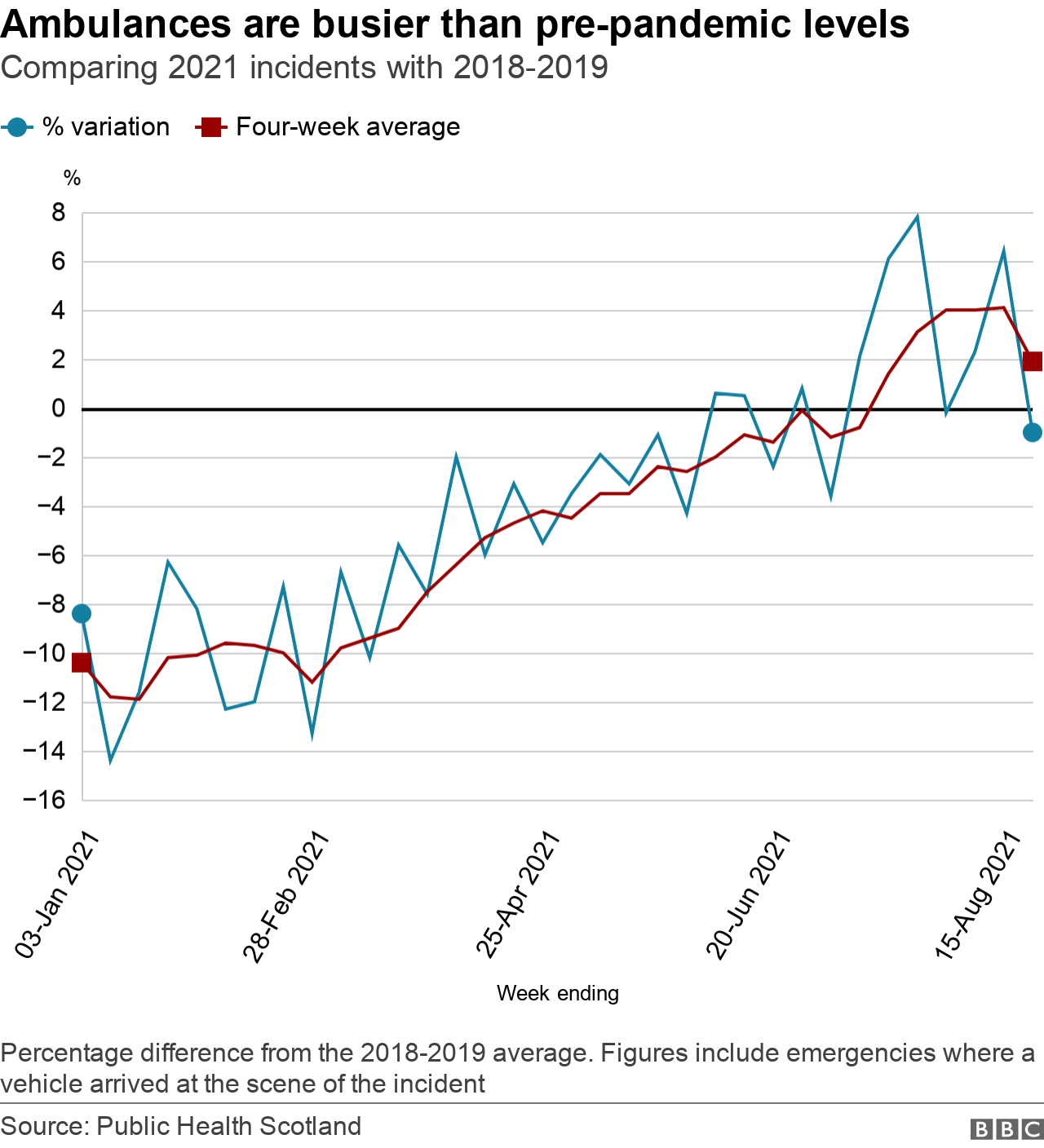 But look, it stops a month ago as the demand falls back to the 2018/19 average.
Fourth, this A&E waiting times graph: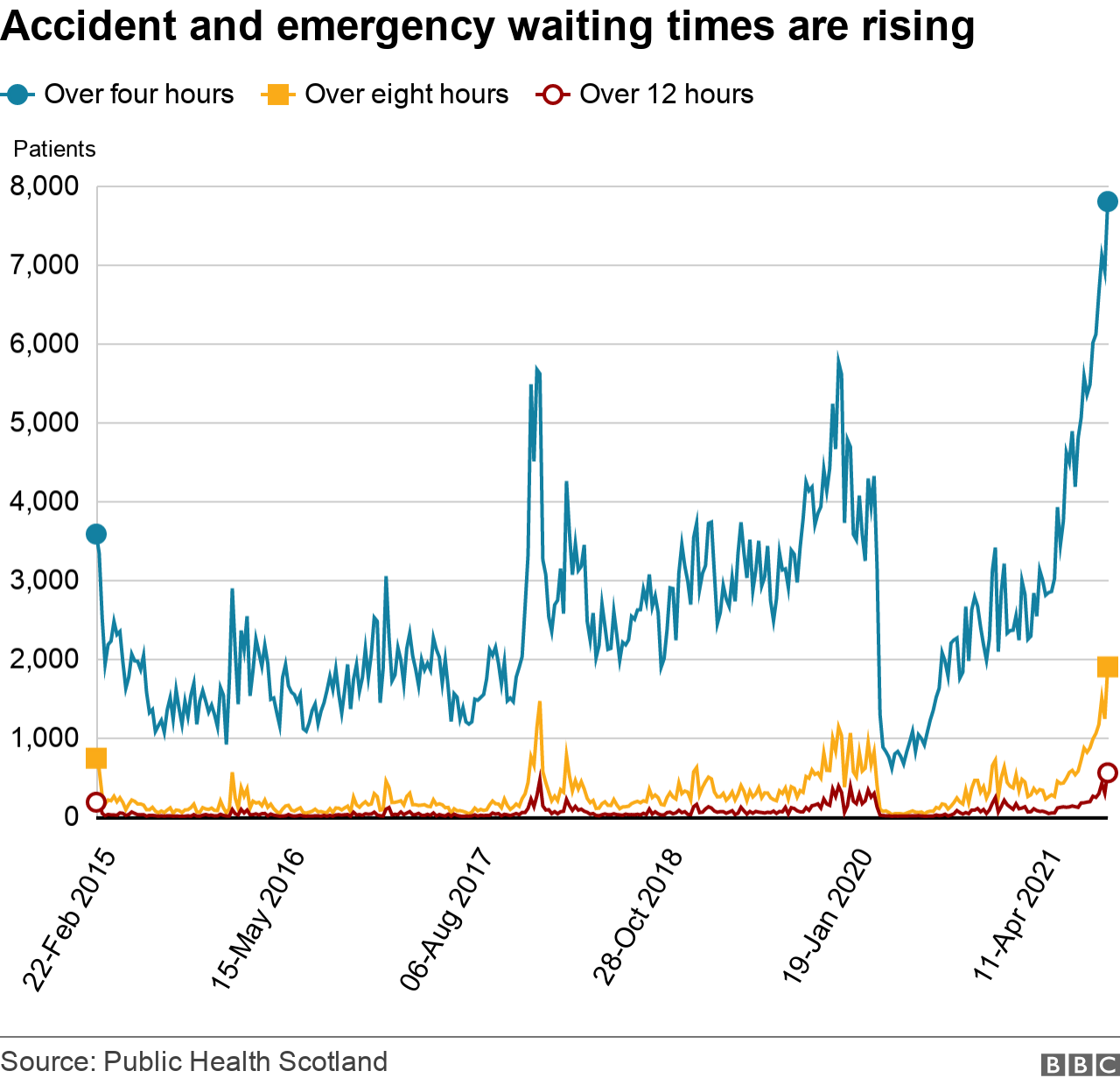 Again, why this out-of-date graph stopping in April? Is it because, in July 2021, the latest monthly data, only 3 579 waited over four hours, half the number in April and thus the graph is falling?
Source: https://www.publichealthscotland.scot/publications/ae-activity-and-waiting-times/ae-activity-and-waiting-times-month-ending-31-july-2021/
Sometimes, I think it's just shoddy but then I remember.