That headline claim from our public service broadcaster, an institution with a royal charter to inform us and a set of published editorial guidelines, on accuracy and the reliability of sources, must be true, mustn't it?
No, it's made up as a scare story to make you think that SNP Government is incompetent and to, of course, make you 'think twice' about attending.
How many GPs did they ask? Two. Out of more than 5 000.
Who are they?
After hearing 'Surgeries are said to be under pressure as never before', we see one just walk fast along his corridor hear but only hear from his BMA rep that they are struggling to cope with demand.
Has the BMA done a survey? Nope. The union rep is psychic. He just knows.
Then we hear from that Tory MSP, still a busy wee GP and media pundit, whose wife is also a media pundit tell us he had lots of calls one day so that proves demand has doubled. BBC Scotland accept this infantile research evidence with no comment.
Did BBC Scotland tell us how many GPs we have? No
Did they tell us we have lots more than the other parts of the UK?
What like this?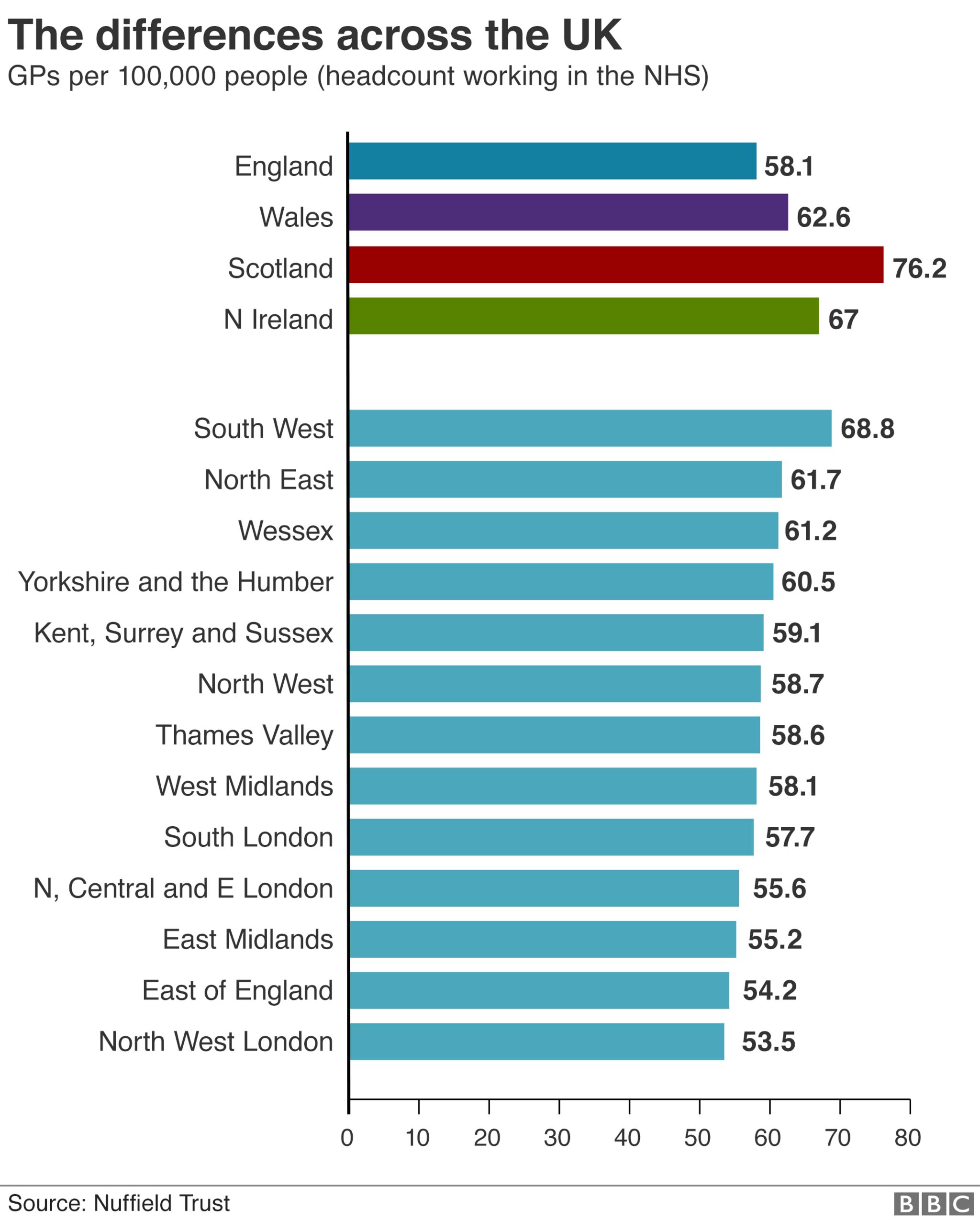 Nope.
Is this the news? Nope.
Is it propaganda. Yep.