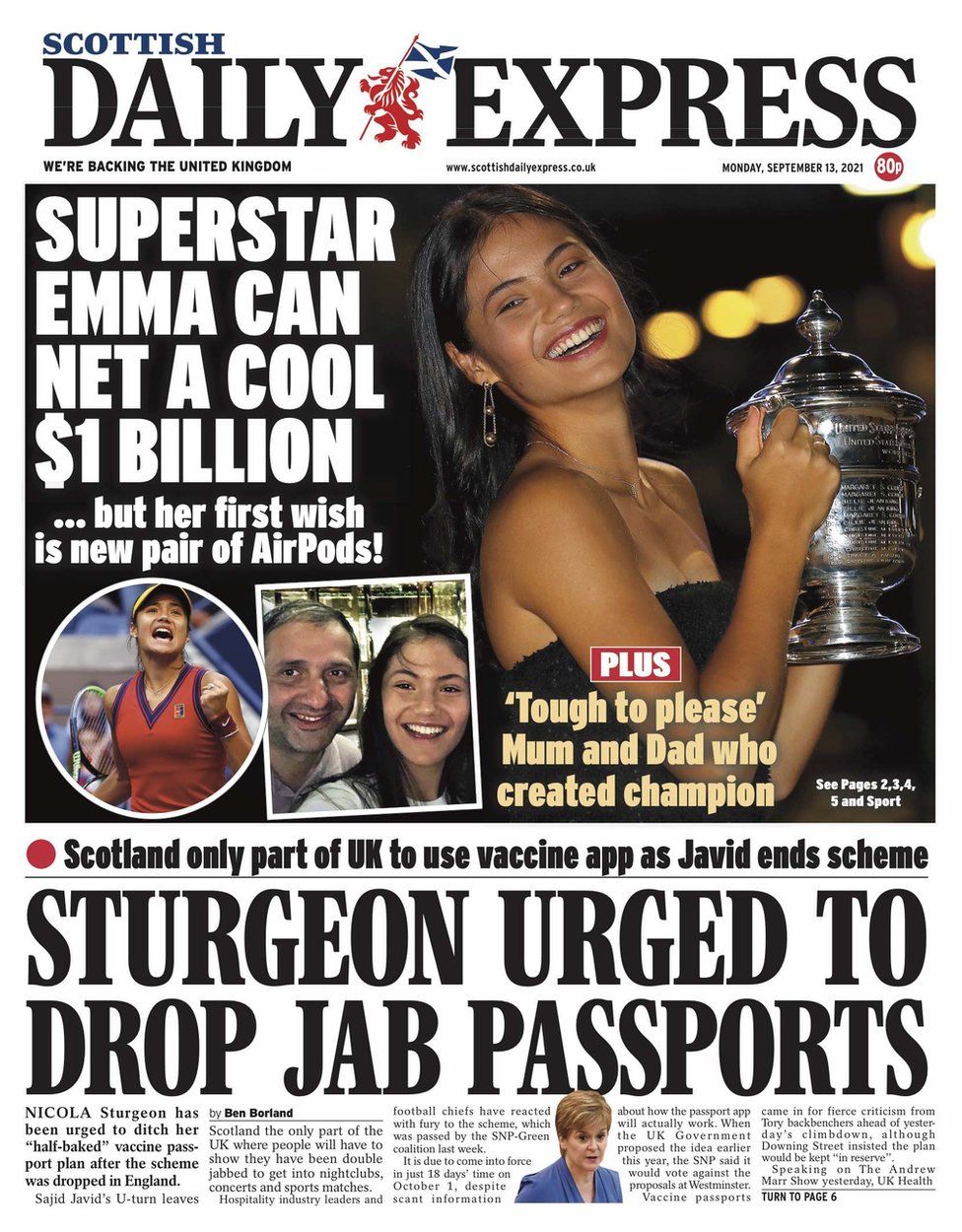 The Express, the Herald, the Scotsman, the Telegraph and the Metro, all gleefully siding with the UK Government's cavalier dropping of the passport certification to try to undermine the Scottish Government strategy based on scientific advice, get a quick slap from YouGov's poll today.
Based on 3 230 UK adults, we see a strong majority for keeping the plan.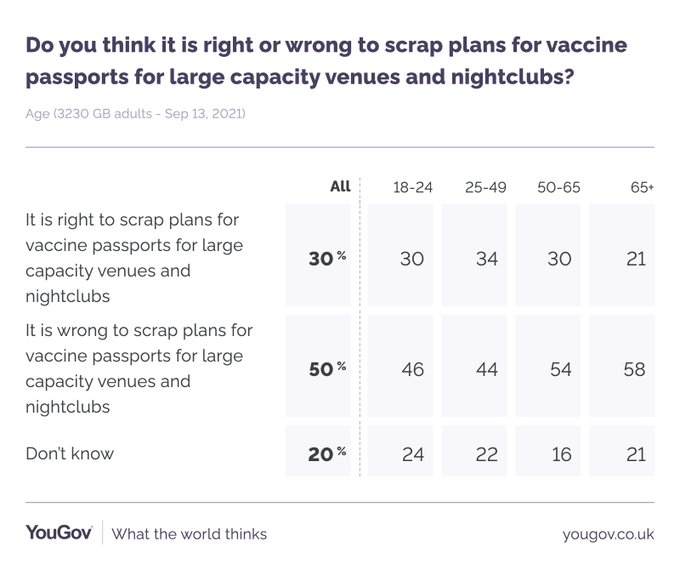 BBC Scotland, of course, have no view on this other than to publish evidence:
Scottish Conservative MSP Murdo Fraser welcomed the UK government's decision to abandon vaccine passports and said Scotland should now follow suit.

"The Scottish government have made a decision in the absence of evidence," he said.

Mr Fraser also branded the plan "half baked".

He added: "Now it seems that they're considering spot checks, but only after football clubs made it clear their plan was unworkable.

"The scheme will come into force in a matter of weeks and the SNP still can't provide any clarity on key questions surrounding its implementation."
Scottish Liberal Democrat leader Alex Cole-Hamilton welcomed the move to abandon vaccine passports south of the border.

He said: "It's sad to see that the Conservative government in Westminster has more concern for medical privacy than the SNP-Green coalition in Scotland does.

"The solution to the current crisis is vaccinations and a functioning contact tracing system, not Covid ID cards.
"You shouldn't have to share your private medical information with someone who is not your clinician."
I had no idea those two were epidemiologists. Here's a real expert clearly in her place, after those two eminent scientists:
Prof Devi Sridhar, of the University of Edinburgh, told Good Morning Scotland that the country needed to rely on testing and vaccines to keep the NHS running and the economy open.

She said: "We have seen internationally other places that have raced ahead with vaccine passports. Look at New York City. Look at France. Look at Denmark.

"And what they have found is that this is a way to keep businesses open, increase consumer confidence – so actually some of the big spenders in their 40s and 50s do go to these venues – and, in a way, increase uptake among young people."
https://www.bbc.co.uk/news/uk-scotland-58542797