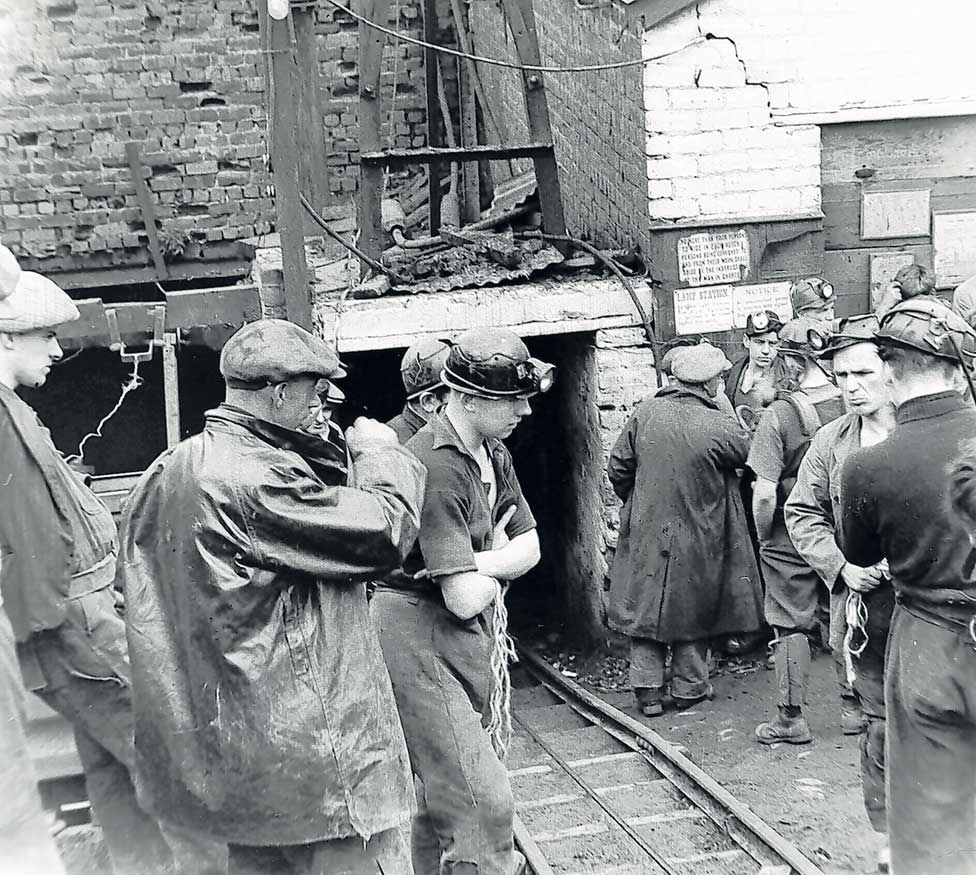 The SNP MP for Scotland's National Mining Museum has invited Boris Johnson to return to Scotland to visit a local mining community – so he can apologise in person for his offensive comments praising Thatcher's decision to close the mines.
Owen Thompson MP, who represents former mining communities in Midlothian, has written to the Prime Minister urging him to accompany the MP to the National Mining Museum Scotland, and visit former miners and their families, so he can apologise in person and see first hand the devastation caused by Thatcher's industrial policies.
Recent polling by Ipsos MORI has found people in Scotland view Boris Johnson more unfavourably than anywhere else in Britain. Three quarters of Scots have an 'unfavourable' opinion of Johnson (75%), think he is doing 'badly' at running the country (74%), and think the UK is 'heading in the wrong direction' (71%). A majority of Scots also think Johnson has done a bad job on the Brexit deal (72%), the NHS (69%), the economy (56%), reducing crime (55%), improving living standards (72%), reducing inequality (61%) and social divisions (66%).
Commenting, Owen Thompson MP said:
"Boris Johnson's offensive comments have gone down like a cup of cold sick in communities across Scotland, who have suffered decades of pain as a result of Thatcher's cruel Tory cuts.
"The Prime Minister should have the decency to book a return ticket to Scotland, so he can visit our local mining communities to apologise in person and see first-hand the devastation caused.
"These are the same communities that are being hit hard by Johnson's Tory austerity cuts, with the £1040 cut to Universal Credit slashing the incomes of families across Scotland.
"Perhaps Mr Johnson could even find the time to meet with Scotland's First Minister and discuss covid recovery plans instead of scuttling off to botched photo ops with his Tory colleagues.
"Johnson's flying visit has been a disaster. His declining approval ratings were already at rock bottom in Scotland, where the overwhelming majority think he is doing a bad job. This bungled PR exercise has only served to reinforce how arrogant, patronising, out of touch he is."
Owen Thompson MP's letter to Boris Johnson: https://mcusercontent.com/4fae14f57a18ee08253ffc251/files/d1de2c5f-821a-0760-833c-ca748a9c639b/BJMinersLetterAug6.pdf

Scotland's National Mining museum is located in Newtongrange, Midlothian: https://nationalminingmuseum.com/

Ipsos MORI
Sample: 1,009 UK adults aged 18+
Fieldwork: Online from 23–26 July 2021

Generally speaking, do you think things in Great Britain are heading in the right direction or wrong direction?
GB
Scotland
Wales
England
Right direction
30%
13%
15%
33%
Wrong direction
44%
71%
59%
41%
Neither
17%
10%
19%
17%
Don't know
9%
6%
7%
9%
Net Difference (Right – Wrong)
-14%
-58%
-44%
-8%
Overall, do you think the UK's decision to leave the European Union has had a positive or negative impact on the country, or has it made no difference?
GB
Scotland
Wales
England
Net: Positive
33%
22%
45%
33%
Made no difference
19%
9%
11%
20%
Net: Negative
40%
64%
40%
38%
Don't know
9%
5%
4%
9%
Net Difference
-8%
-42%
+5%
-5%
To what extent, if at all, do you have a favourable or unfavourable opinion of the following politicians and political parties?
Boris Johnson, Leader of the Conservative Party and Prime Minister
GB
Scotland
Wales
England
Net: Favourable
27%
10%
28%
29%
Neither favourable nor unfavourable
22%
14%
23%
22%
Net: Unfavourable
47%
75%
47%
44%
Don't know
4%
0%
2%
5%
Net Difference
-19%
-65%
-19%
-15%
The Conservative Party
GB
Scotland
Wales
England
Net: Favourable
27%
18%
17%
29%
Neither favourable nor unfavourable
21%
14%
26%
22%
Net: Unfavourable
45%
67%
51%
43%
Don't know
6%
2%
6%
7%
Net Difference
-18%
-49%
-34%
-13%
Would you say that the current Conservative government, led by Prime Minister Boris Johnson, is doing well or badly at running the country, or do you not have an opinion?
GB
Scotland
Wales
England
Net: Well
28%
10%
20%
30%
Neither well nor badly
24%
13%
30%
24%
Net: Badly
44%
74%
46%
41%
Don't know
4%
3%
4%
4%
Net Difference
-16%
-64%
-26%
-10%
Since Boris Johnson's government was elected in December 2019, to what extent, if at all, do you think they have done a good or bad job at each of the following?
Taking Britain out of the EU
GB
Scotland
Wales
England
Net: Good
38%
21%
46%
39%
Neither a good nor bad job
19%
7%
11%
20%
Net: Bad
38%
69%
41%
35%
Don't know
6%
3%
2%
6%
Net Difference
0%
-48%
+6%
+4%
Improving Britain's economy
GB
Scotland
Wales
England
Net: Good
24%
8%
22%
25%
Neither a good nor bad job
30%
30%
30%
30%
Net: Bad
39%
56%
44%
37%
Don't know
7%
6%
4%
8%