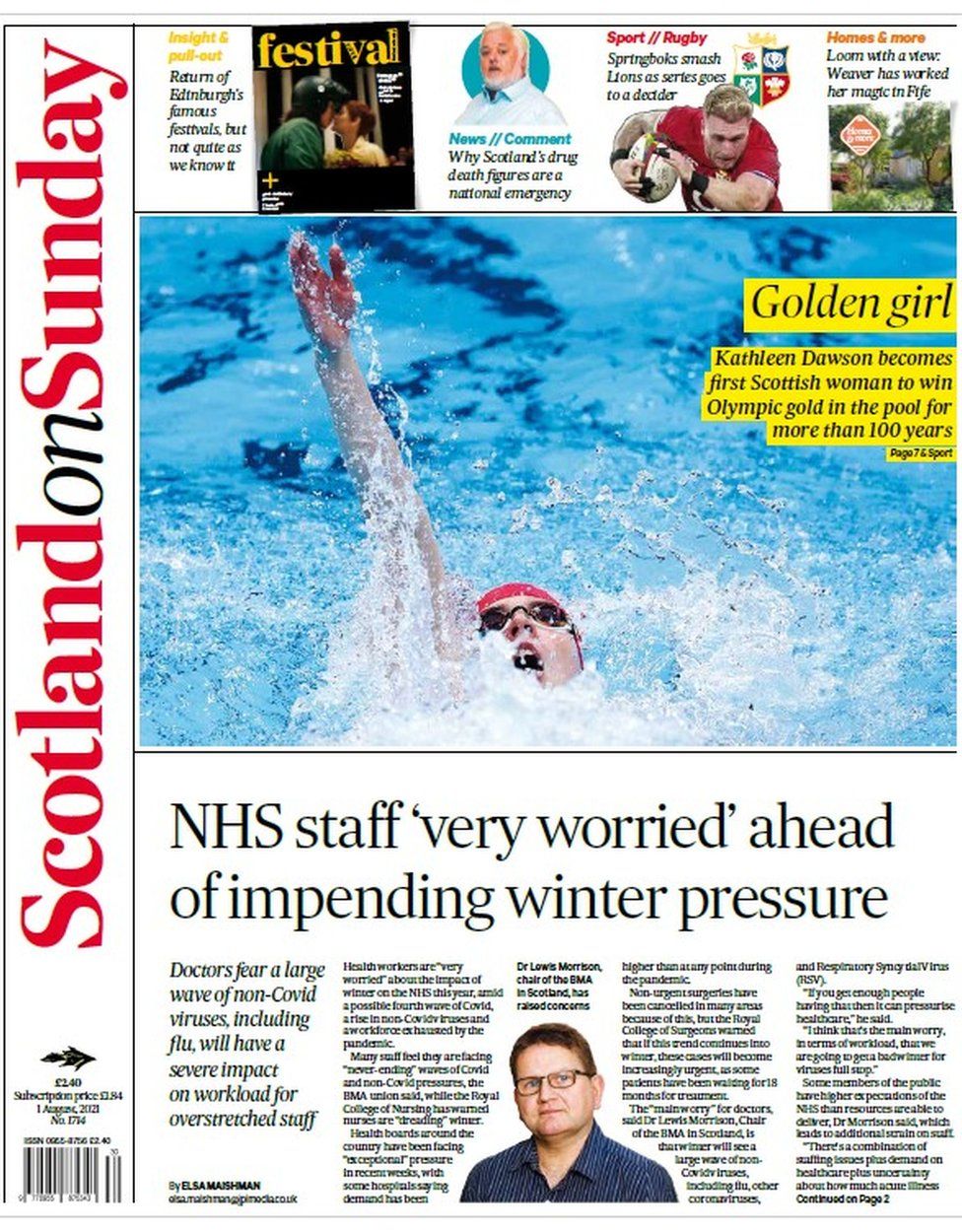 Dr Lewis Morrison is media regular. He's paid to be one. He may style himself 'chair of the BMA' as if he is a prof leading a research institute but, really he's a trade union convenor looking after his members' interests.
NHS staff are not 'very worried'. That's just his pitch. You'd need a professionally administered survey of thousands in a random sample to say that kind of thing. He has no such evidence.
On his claim of cancelled operations:
Look at the solid grey line. That's operations cancelled due to the unavailability of a surgeon or of a theatre. At the end of May it was just over 1%, down a touch from May 19, likely to have risen to just over 2% in the recent Covid infection surge but that has already decreased.
On staffing issues, Scotland has far more GPs (like Morrison) than other parts of the UK: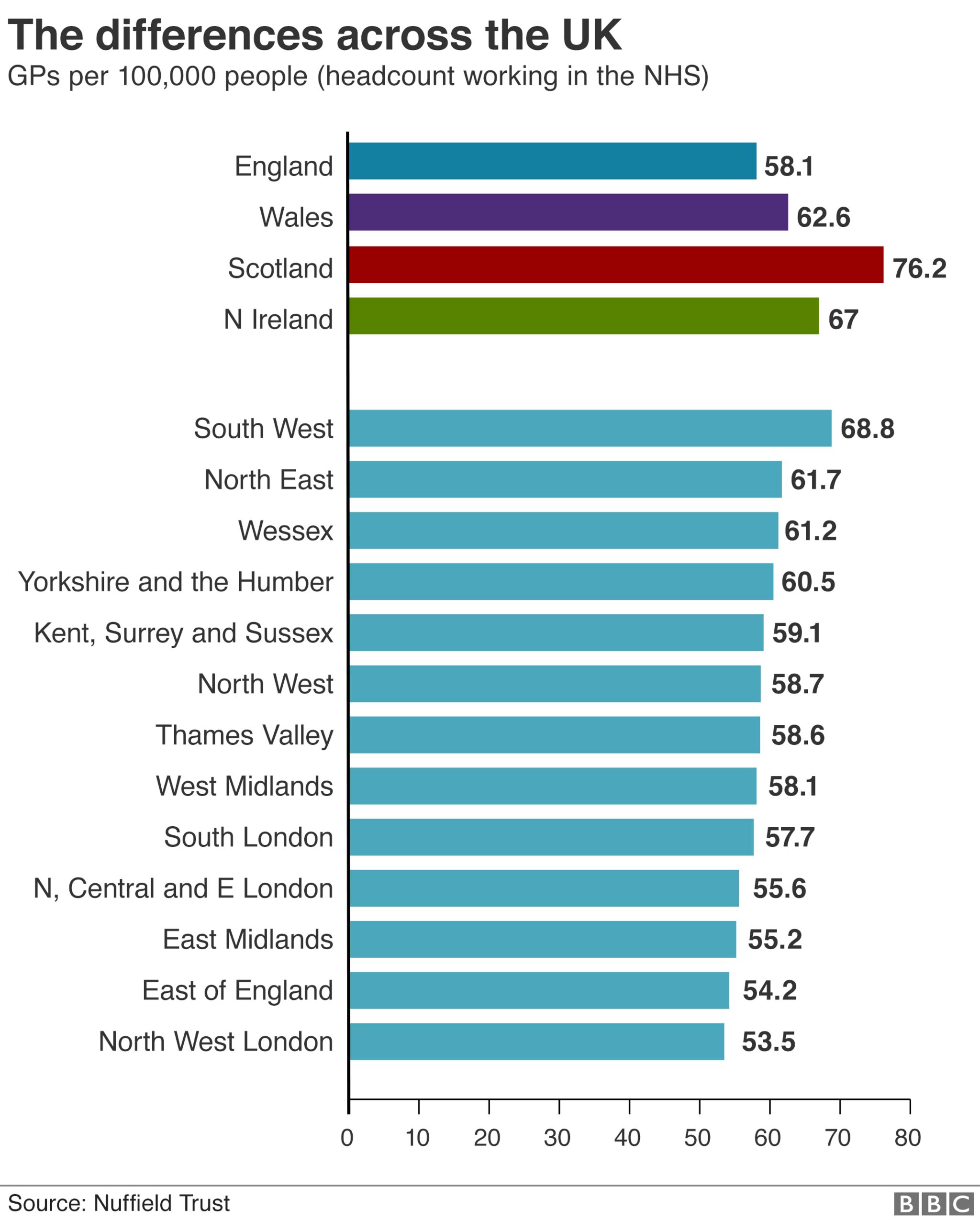 And, if you have time:
First on GP staffing:
Scottish patients have far better access to GPs than those in England
BBC Scotland's fake news on GPs 'overwhelmed' by workloads
Reporting Scotland all quiet on surgery closures and GP shortages as BBC 1 shoot them in the foot again!
SHOCK Scotland has far more staff including consultants and GPs per head of population
Second on Nurse staffing:
As NHS England is pulled into ethnic nationalist self-destruction why there is no Scottish crisis in nurse staffing
Scotland's nursing and midwifery staffing and student recruitment are Miles better!
SHOCK NHS Scotland has 50% more nurses per head of population!
Scottish Tories reveal strong improvements in nurse supply under SNP
25% increase in number of nurses to work with young people needing mental health services
Scottish student nurse and midwifery numbers reach record high as they plummet in Toryland
Nurse vacancies in Scotland only a fifth per capita of those in 'Dear Old Blighty' blighted by Toryism
Third on other health care staffing:
Scotland has 10% of the population but 17% of the health visitors and fewer post-natal deaths after SNP government increases staffing by 25%
Radiography staffing vacancies running at 'healthy' 5% in Scotland
NHS Psychology staffing soars nearly 40% under SNP
10% of the population yet 13.2% of the paediatricians: why the health of Scotland's children is NOT being put at risk by staff shortages
NHS Scotland spends 9% less on private agency locum neurologists as FT staffing rises