In the latest of a sequence of negative reports, BBC Scotland seek to worry us with more misrepresentation.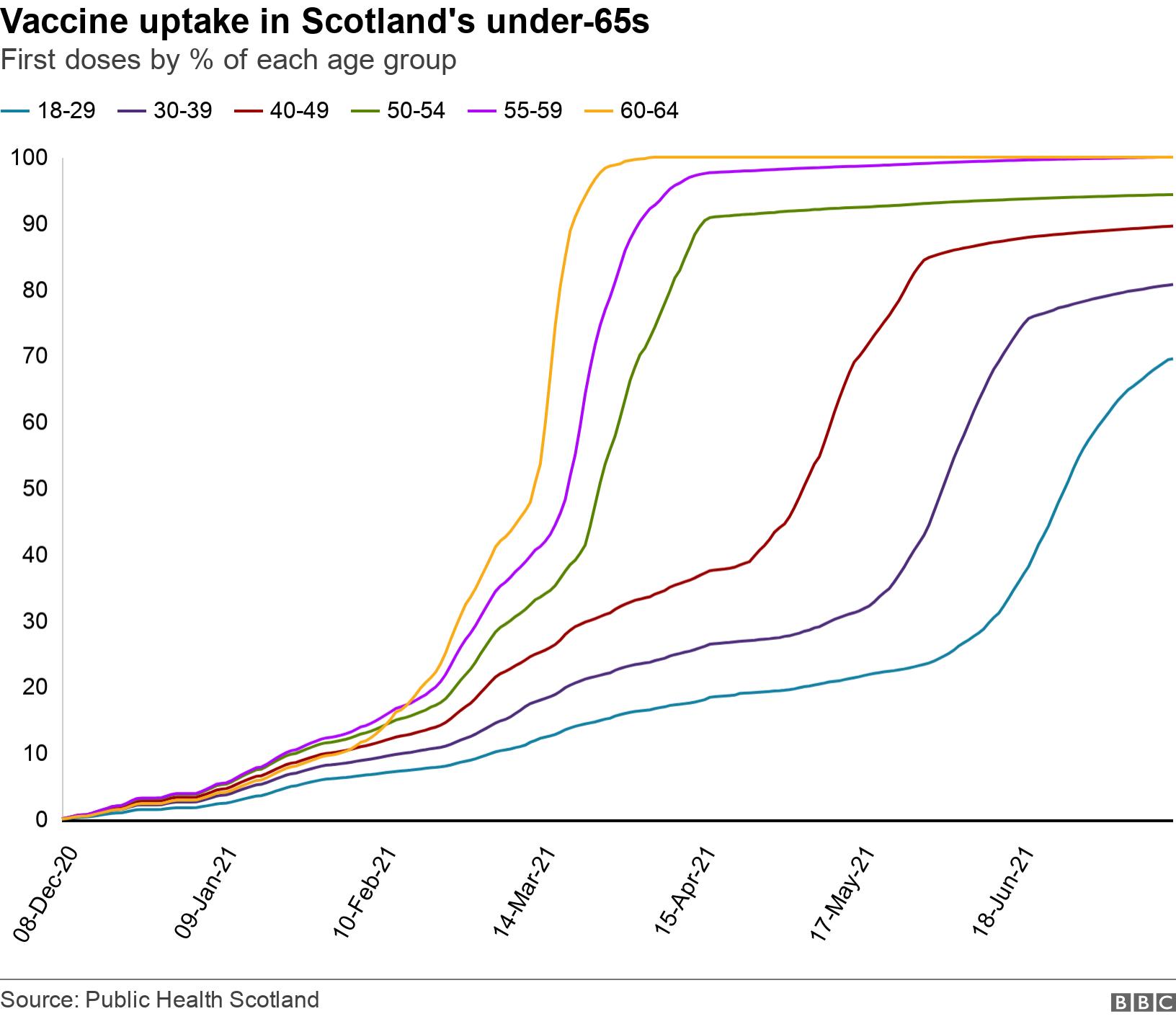 Looking at this graph, free of any confirmation bias, the under 29s are still increasing fast and at even a slightly less steep climb, will close the gap with the under 40s and the under 50s in a week or two.
In some ways the under 55s are more of a worry, plateauing at just over 90%. Are too many of them reading the anti-vaxxers?
Needless to say the BBC report does not consider two obvious factors in slowing the uptake – Rogue Tory media statements from the likes of Desmond Swayne telling anti-vaxxers to persist, Douglas Ross urging quicker relaxation of measures on the SNP and the BBC promoting misinformation: