In September 2020 an Elvis Festival in Bridgend, Wales, was cancelled, preventing fans from Bolton near Manchester, from attending and incurring considerable costs. Bridgend council leader Huw David (Labour) said: "There will be no Elvis here meeting them, they will be met by South Wales Police force and action will be taken against people who break the law."
Mayor Andy Burnham (Labour) did not protest that the Welsh Government had not consulted him and there have been no attempts to sue Bridgend Council.
No Lancashire politicians appeared on BBC Wales to say that First Minister Mark Drakeford did not speak for Wales. Surely among N W England's 8 million, they musty have someone as thick and unelectable as Murdo Fraser?
A bit geographically confused, PM Johnson sided with Wales and said: "The guidance is very clear that people from very high areas such as Merseyside should not be making those journeys."
Things are clearly different here: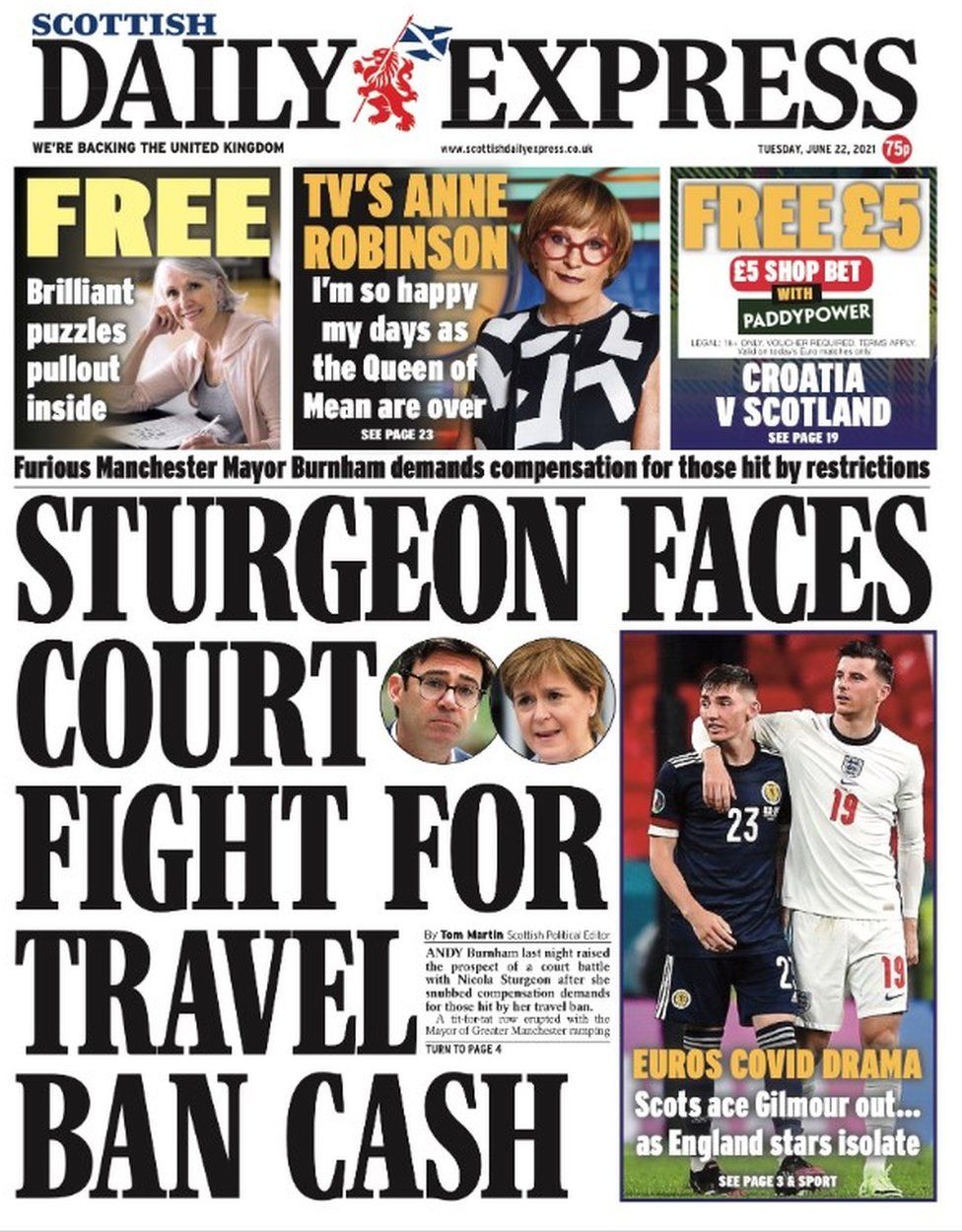 This is clearly part of a bid for the Labour leadership with Burnham, in May, refusing to tell people in Indian Covid hotspots not to travel to Wales for the bank holiday weekend when he was questioned about it on BBC Breakfast.
The First Minister knows what's going on:
https://www.msn.com/en-gb/news/other/burnham-generating-a-spat-with-me/vi-AALgHeg