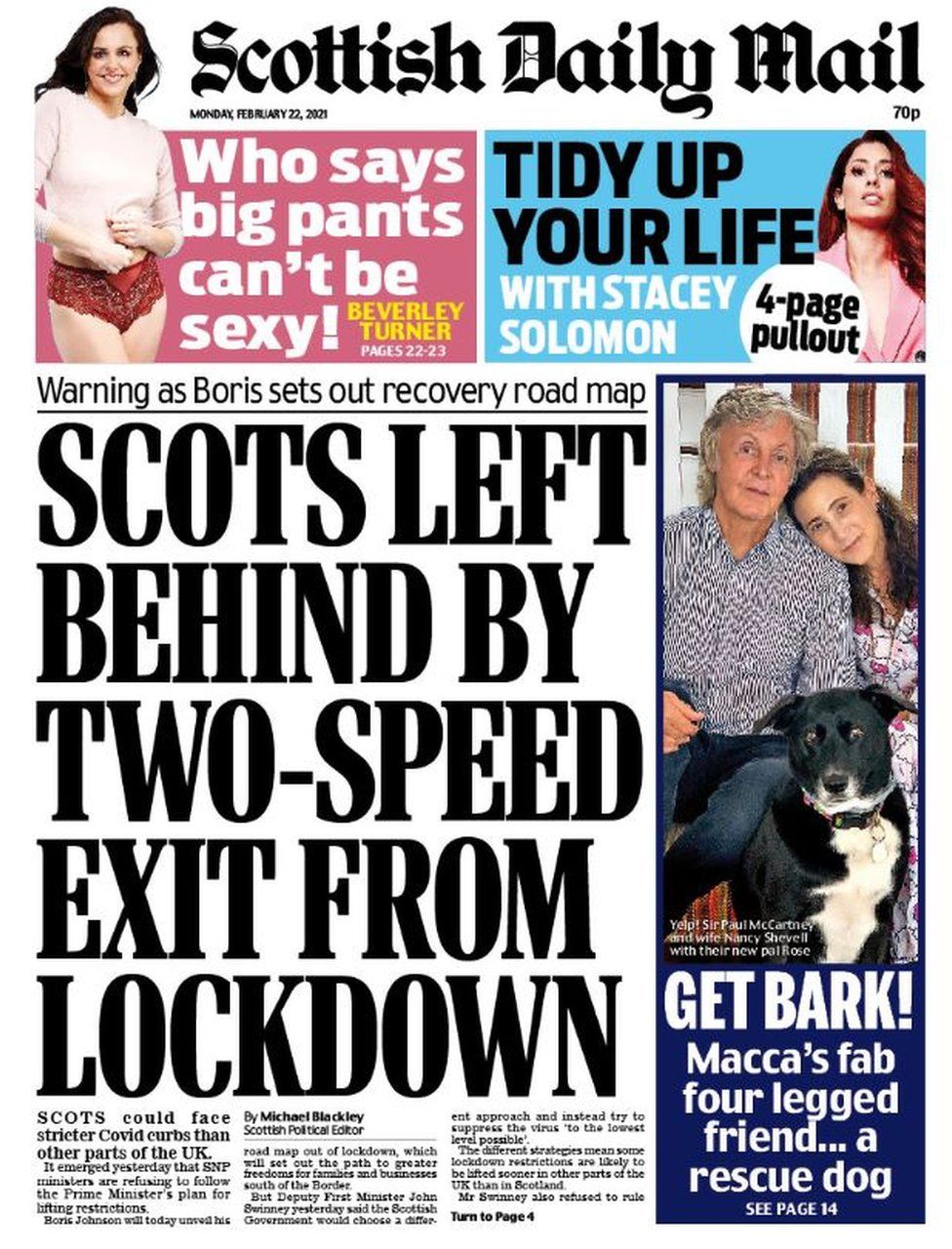 He's done it before, he'll do it again. The boy just can't say no to his backers and donors. They want the economy firing on all its exploitative cylinders as soon as deaths are low enough for their media to follow orders and ignore them.
Twice the death rate in care homes, twice the infection level, around 50% more deaths overall but the BBC Scotland team can be relied upon not to tell their audience about any of this.
Boris is talking cheerily again. He'll go too quickly again. They'll be back in lockdown by July.
Scots will be left looking on with dismay and planning their referendum. Boris will have said no way. Anas, Douglas and Willie will be behind him. The Labour and Lib Dem vote will split with half going to the SNP and the other half to the Tories.
The Tory surge to 35% of the vote will be applauded widely but be meaningless as Scots vote 65% for Yes.
Across Europe, governments will recognise us and we'll be gone from the UK soon after, as will the Northern Irish, leaving Wales to perform the final act.
England's suffering will be sharp but short as they at last see what the Tories have done for them and they turn to another leftist Labour leader who quickly signs a non-aggression and economic co-operation pact with the other nations sharing the islands.
It's true.