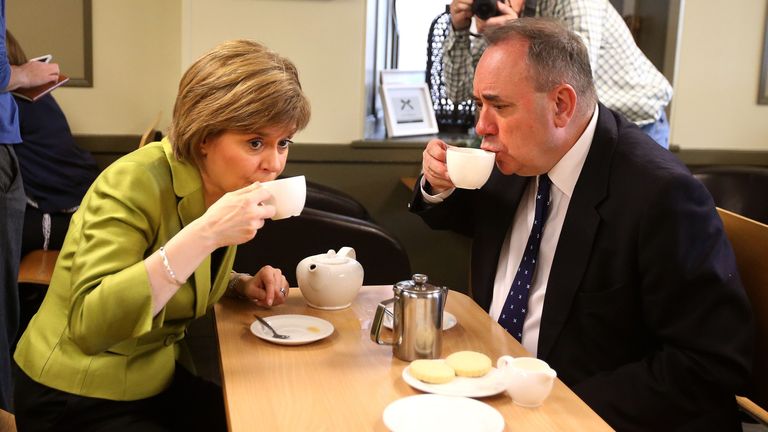 He took us from nowhere, by force of will, political acumen and sheer courage, to the edge of freedom. His principled stand against the UK establishment's war agenda in the form of the Blair regime, the frankly awful human being that is Alistair Campbell and the security services, brought upon him their revenge in the form of a brutal legal process based on minor alcohol-fuelled misbehaviour against a few women. His repeated mediated humiliation by the likes of that other awful human being, Kirsty Wark, shocks in the light of her colleagues long neglect of the Jimmy Saville case, that of several other high profile BBC offenders and, of course Tory sex criminals such as the two English mayors doing time for child rape whom you won't see a special on.
She has taken us from a near thing to a strong sense of confidence that we can do it next time. Her performance in the pandemic has been at least one major factor in the strength of support for both the SNP and for independence. Her human rights idealism may have been exploited by those same agencies which have penetrated her civil service but again, her errors, like her predecessor's, have not weakened either the Party or the wider movement, because we are bigger than them, so much bigger.
For all his achievements, he was replaceable. She too is replaceable. We all are.
I won't name them but there are at least 10 leading members who could lead the party onward to even greater things. That's 10 more than any of the other parties have.
Courage mon brave!