Reporting Scotland Down tonight:
Scottish clinicians have raised concerns that the NHS may not be able to cope with a surge in Covid cases. Members of the Scottish Academy of Medical Royal Colleges are concerned about an increase in community transmission combined with a new highly transmissible variant of Coronavirus…….Now there are fears that the sheer number of those needing their care could overwhelm the system. A new warning from clinicians is calling for every possible measure to halt the virus and protect what they see as a severely stretched health service.
Despite their self-important, self-adopted title, this is a UK pressure group acting on behalf of its members, like a trade union. It's not impartial and its not very scientific either.
The infection rate in Scotland is falling, regardless of the new variant, and has been for six days now. The rate of new admissions to hospital has been falling for nearly two months and new ICU admissions have, at worst, plateaued.
As for the stretched service, perhaps it is in places like Cardiff, but in Scotland, this graphic used by Reporting Scotland, seems dubious:
Why? Because their website has used this one before: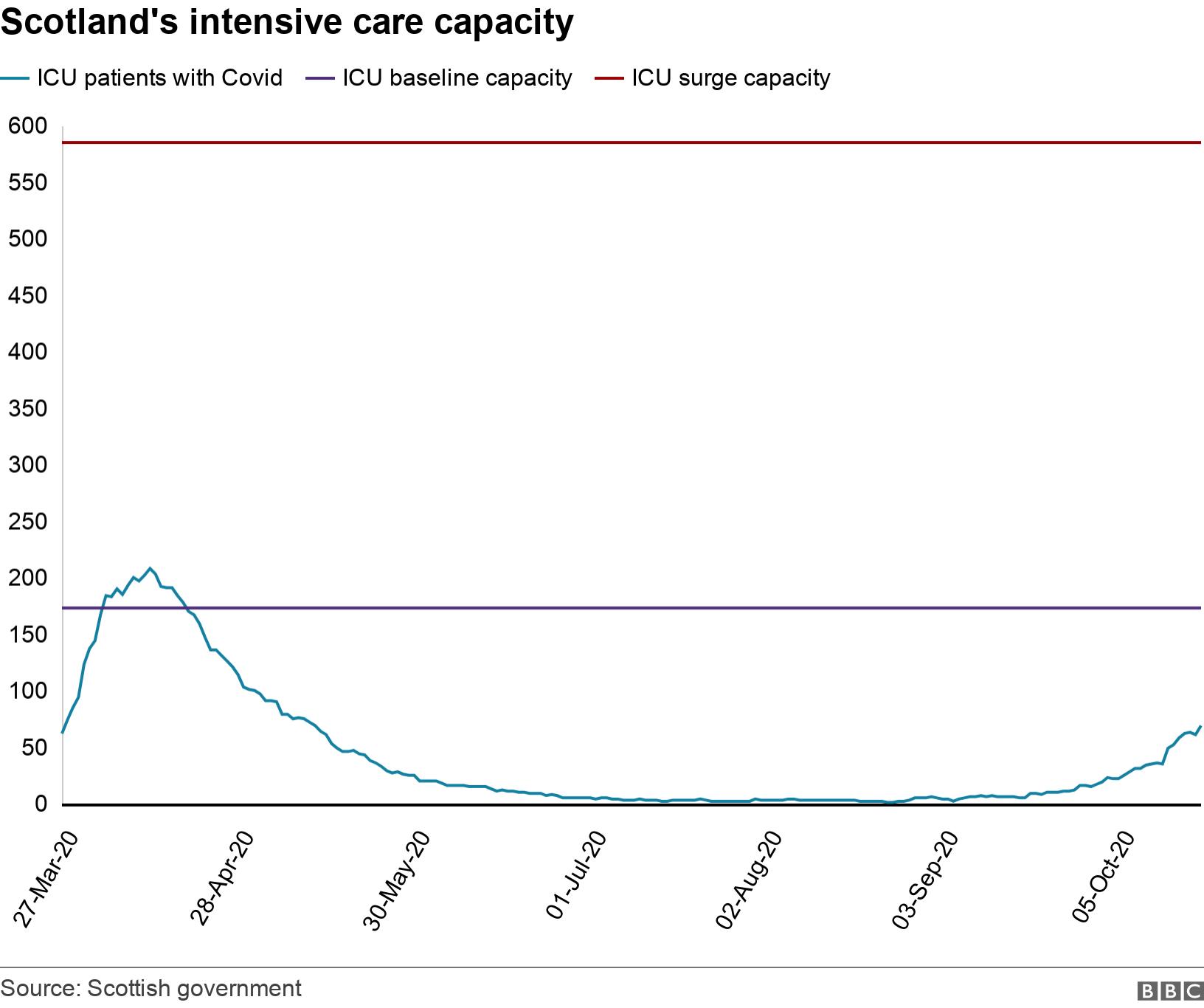 The surge ICU capacity is clearly much higher than they want us to know now.
And, staffing? 50% more nurses, 20% more consultants and 25% more GPs, per head of population than NHS England.
This is just a scare story based perhaps on justifiable English concerns which BBC Scotland feel they must try to transfer to Scotland.