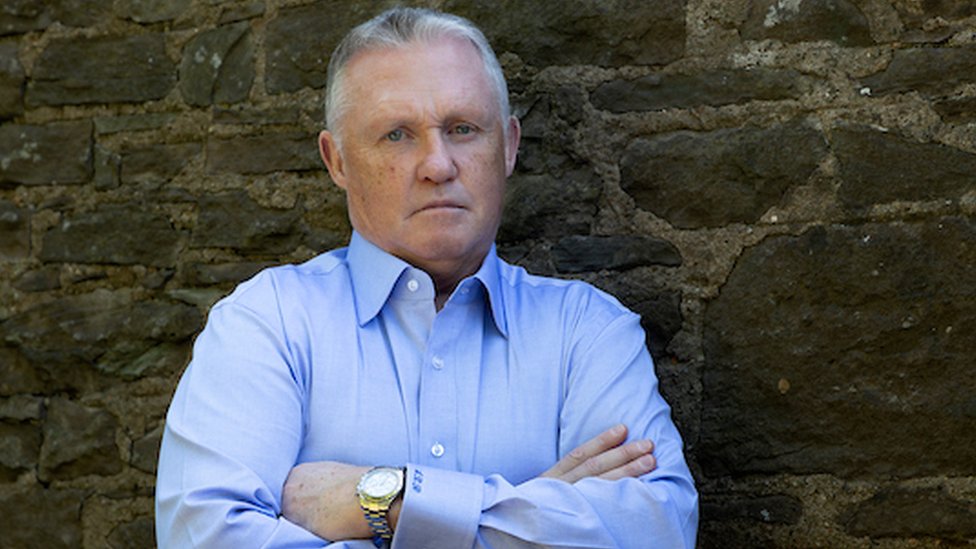 By stewartb
The Chair of Balhousie is being given a prominent role by BBC Scotland today to voice his negative criticism of the Scottish Government and its guidance for care home visits. The guidance is 'ill thought out' he asserts.
This is the company that was profiled in a newspaper article on 20 May 2019 where we learn:
"A rise in occupancy levels helped Perth-based care home group Balhousie to record sales of £41 million last year."
"Last year Balhousie Holdings Limited's turnover rose by more than £5m from £36.8m in 2017 to £41m for the year ending September 30.
"The company's pre-tax profits increased from £3.7m in 2017 to £5.9m last year."
Source: https://www.thecourier.co.uk/fp/business/business-news/894702/balhousie-care-group-records-41m-sales/
But then there is this more recent insight into the company, remember the one whose Chair accuses the Scottish Government of issuing 'ill thought out' guidance. It's from a Care Inspectorate report based on an inspection carried out on 23 September 2020 at the Balhousie Huntly Care Home.
Source: https://www.careinspectorate.com/index.php/inspection-reports?grade=ungraded (308220)
Overall the report states: "How good is our care and support during the COVID-19 pandemic? Score 2 – Weak"
There is much more detail on negative findings in the report. Here are some extracts. When reading what follows it's important to remember the date of this inspection: 23 September 2020. This is NOT from an inspection early in 2020 i.e. before the challenges and requirements to manage care homes safely during the pandemic were perhaps fully appreciated – but in September 2020 AFTER all that has happened and should have been learned by the care home sector.
"Information available to visitors on how to adhere to guidance on keeping safe and stopping cross contamination was clear. … However, there was no clear system in place for these areas to be cleaned between visits. This increased the risks of cross contamination."
"We were concerned that the twelve people who attended a tea party lived in different areas of the home, and this did not support people socialising in a smaller bubble to reduce the risks of cross infection."
"… we were concerned that at lunchtime staff were not adhering to guidance on keeping people safe during the COVID-19 pandemic. We saw; that foods spilled at breakfast remained on the dining room floor until after the lunch service. Staff did not assist people to wash their hands before or after their meal. Table settings had not been spaced to support social distancing. Staff were not seen to not wash their hands been assisting people with their meal. Improvements must be made to infection control practices and adherence to guidance on how best to support people to remain healthy and safe during the COVID-19 pandemic."
"We reviewed anticipatory care plans. …. These were not all in place. This meant staff did not have the information on how that person wanted to be cared and supported for in the event of their declining health."
"We identified infection control practices that caused concern."
"… we found some equipment dirty, soft furnishings, such as chairs, stained and some items such as side tables and mattresses were not intact. This made cleaning these items difficult."
"… we did not observe staff washing their hands frequently or when appropriate. This increased the risk to people of cross contamination. We were told "resident's hands are washed if they are noted to be dirty". This increased the risk of cross contamination and did not support keeping people healthy."
"we observed staff fail to support two people with the safe disposal of a tissue after coughing. Staff were seen to wear gloves when assisting people with personal care and then not remove them after the task. For example, we observed one staff member attend to someone, keep her gloves on and then go onto touch doors, chairs and residents before removing the gloves. This practice significantly increased the risks of cross contamination and put the health and wellbeing of people at risk. "
"PPE was discarded in general bins and these were in sluices and resident rooms. We observed staff walking through the unit wearing contaminated PPE in order to dispose of it in suitable bins in the sluice. This put the health and wellbeing of people at risk."
"We identified concerns with safe practices in the laundry. …. Improvements need to be made to the organisation, storage and safe laundry practises, in order to reduce the risks of cross contamination and to keep people safe."
"Important infection prevention and control audits were blank. This meant that the areas of practice that have caused us concern, had not been identified by the service. There were no audits of staff practice that would have identified any deficits in training or poor practice."
"The service was unable to provide a contingency plan for what would happen in the event of a COVID-19 outbreak that affected carers and nurse's availability. We could not be confident that the service had a system in place to ensure there were sufficient staff on shift to meet the needs of people, in the event of an outbreak of COVID- 19. "
"We were unable to obtain an overview of staff training in the service." and (unbelievably) "Staff were unaware of HPS COVID-19 information and guidance for care home settings. … We found that throughout the service there was limited access to guidance and information on COVID-19. This meant that staff did not have access to the information to inform their practice during the pandemic. "
"There appeared to be no observation of staff practice." and "Staff who had been employed during the COVID-19 pandemic did not have any infection control, hand washing and correct use of PPE training as part of their induction. The expectation was that new staff would work alongside their peers and learn as they went. This concerned us because of the observations of unsafe infection control practices we had seen, it meant that new staff would not be learning good principles of infection control. " You may wish to re-read this.
And just for context, the company describes its Huntly home thus:
"As the newest property in our group of homes, Balhousie Huntly is purpose-built to provide the very highest standards in the care of the elderly.
The home benefits from the very latest in specialist design features which provide residents with a spacious, modern yet comfortable environment for them to feel safe and at home."
So now you know!
And given the alacrity that BBC Scotland pounces on any shortcoming of public bodies in Scotland and especially NHS Scotland, the public service broadcaster will surely wish at the very least – politely and ever so gently (of course) – to ask the businessman whose views it's amplifying today about the inspection of his Huntly care home!