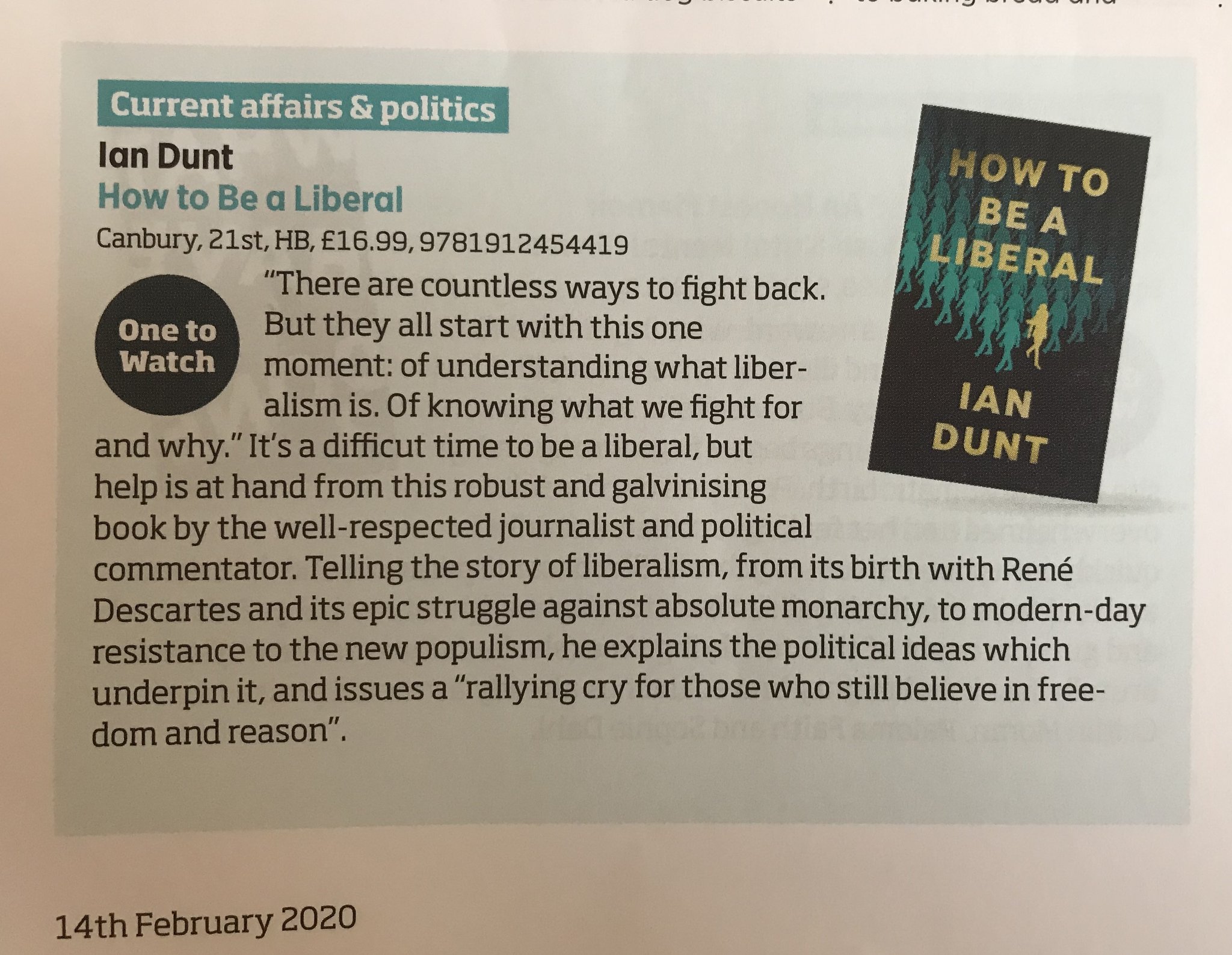 Writer Ian Dunt, on GMS, this morning, talked about his new book on liberalism. After a long critique of nationalism, from the opportunistic form of Trump, Johnson and May to its darker, 'blood and soil' form, in Orban's Hungary, the interviewer, ever optimistic, asked:
Where does Scottish nationalism fit into all of this? Is it different? In terms of liberalism. I would suggest that it would see itself as much more liberal.
He replies quickly:
Yeh, yeh…Indeed it is and I'm not even a big fan of Scottish nationalism. I'm not a big fan of the concept of Scottish independence but you would have to be completely blind (emphasis) to try and associate the SNP and Nicola Sturgeon with the kind of movements we're talking about here. They don't attack domestic institutions. They do believe in international law. They do stand by the concept of truth as an operating principle in the manner in which you conduct politics. They're simple a world away. It's a very different breed of nationalism that you're dealing with in the Scottish case.
No follow-up comment from the GMS interviewer as she takes a noisy breath and leads us off somewhere else.
Here's a thought, is the Scottish independence movement actually nationalism in any meaningful sense, any more? Even the SNP is deliberately the 'national' party not the 'nationalist' party.
And the wider Yes movement? What do they want? Normalisation? An end to imperialist adventures? A more equal society? More, much more?
The SNP is just a boat.
I wonder, does Dunt's book even mention Scotland?