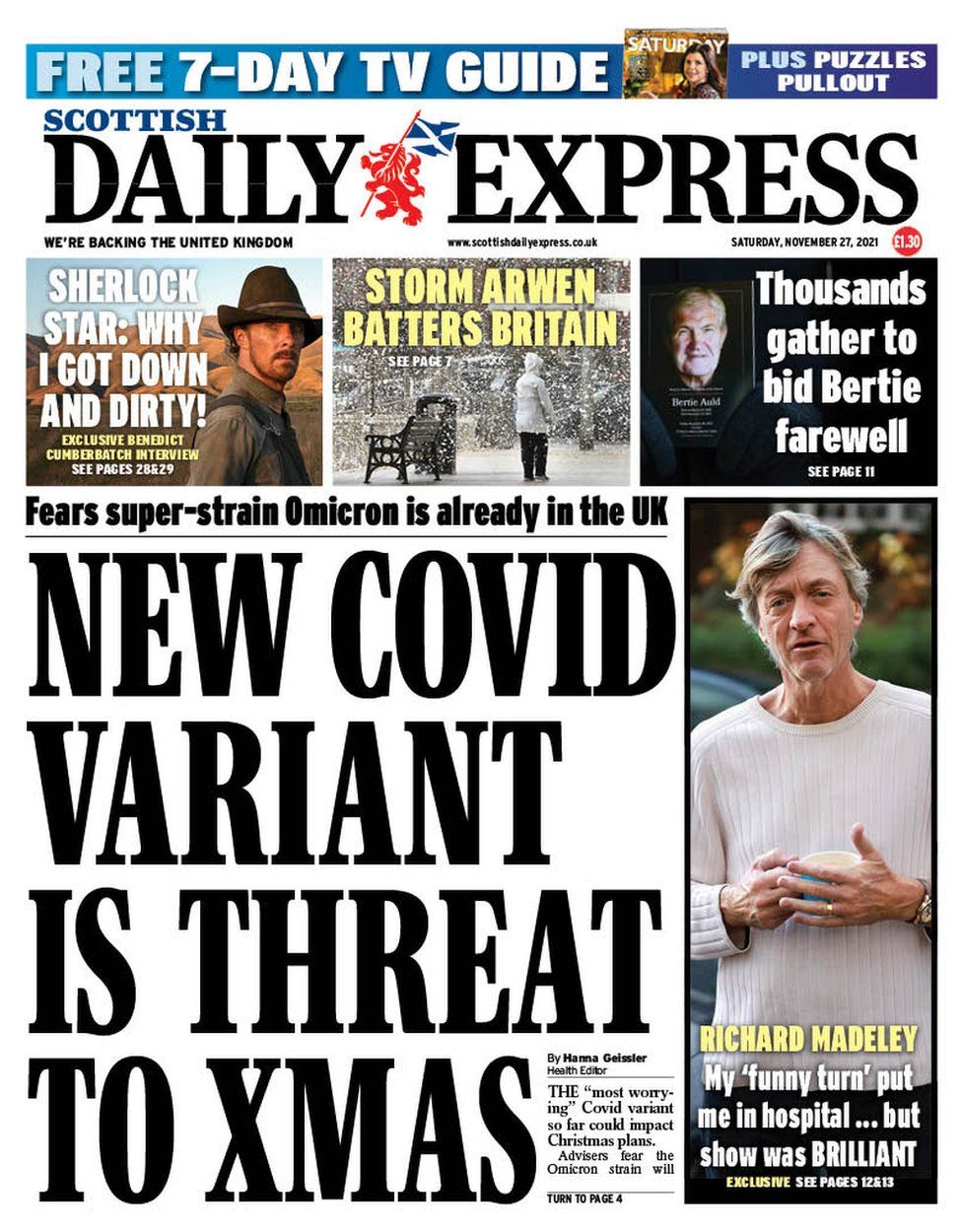 True to form, stupid and exploitative, the Express describes the new Omicron (formerly a wrist watch for Buddhists) as 'the most worrying' when it's not.
The Telegraph has CMO England, Chris Whitty, saying the opposite: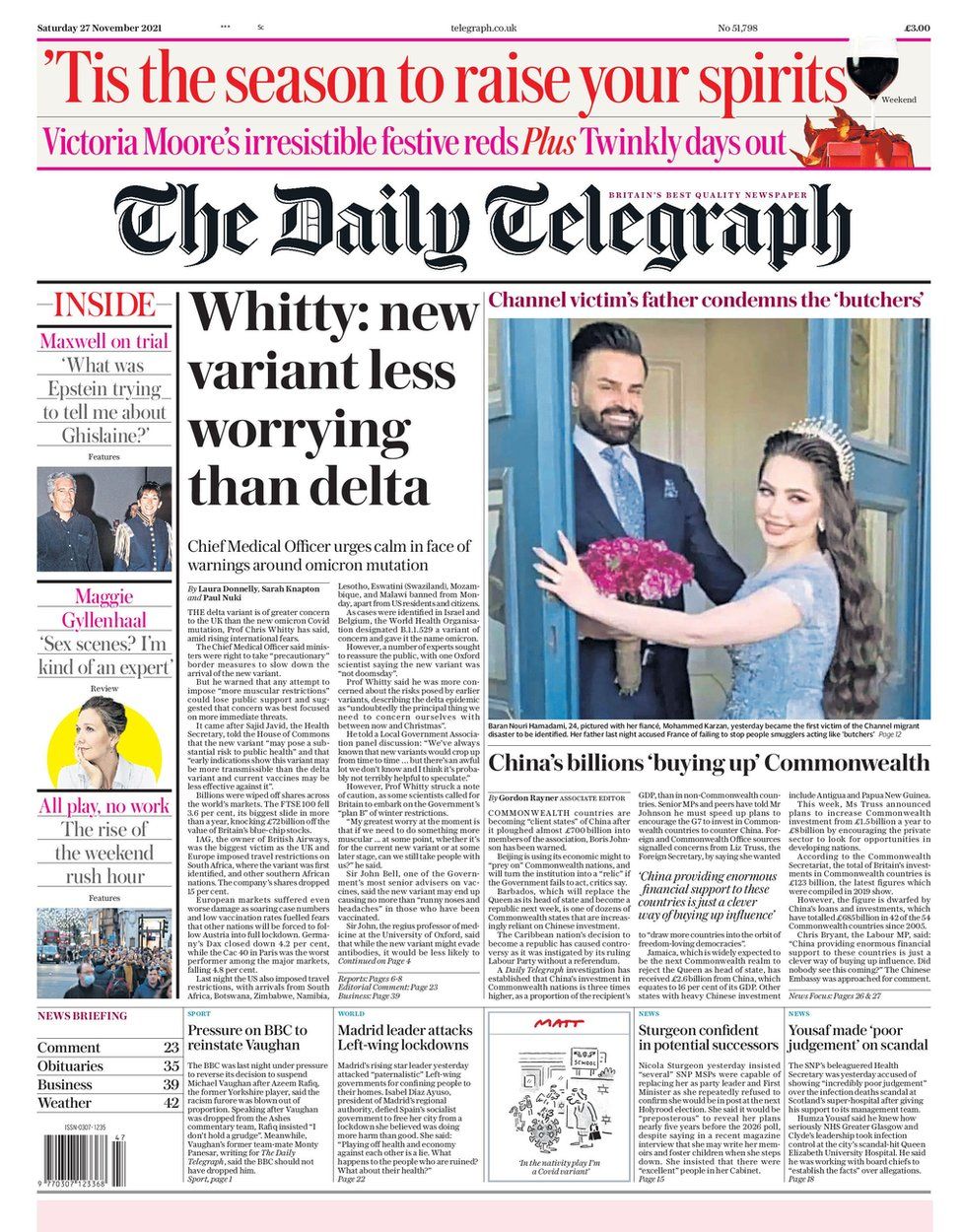 BBC UK has this:
The Omicron Covid variant is "not a disaster" and some people may be "hugely overstating the situation", a scientist advising the government says.

Omicron has been labelled "of concern" by the World Health Organization, and is causing alarm among some scientists.

But microbiologist Prof Calum Semple says vaccines are "still likely to protect you from severe disease".

https://www.bbc.co.uk/news/uk-59442141
Still no one is wondering whether the Livingston Valneva vaccine would be better as I wondered yesterday. Maybe I should email Whitty and Semple?