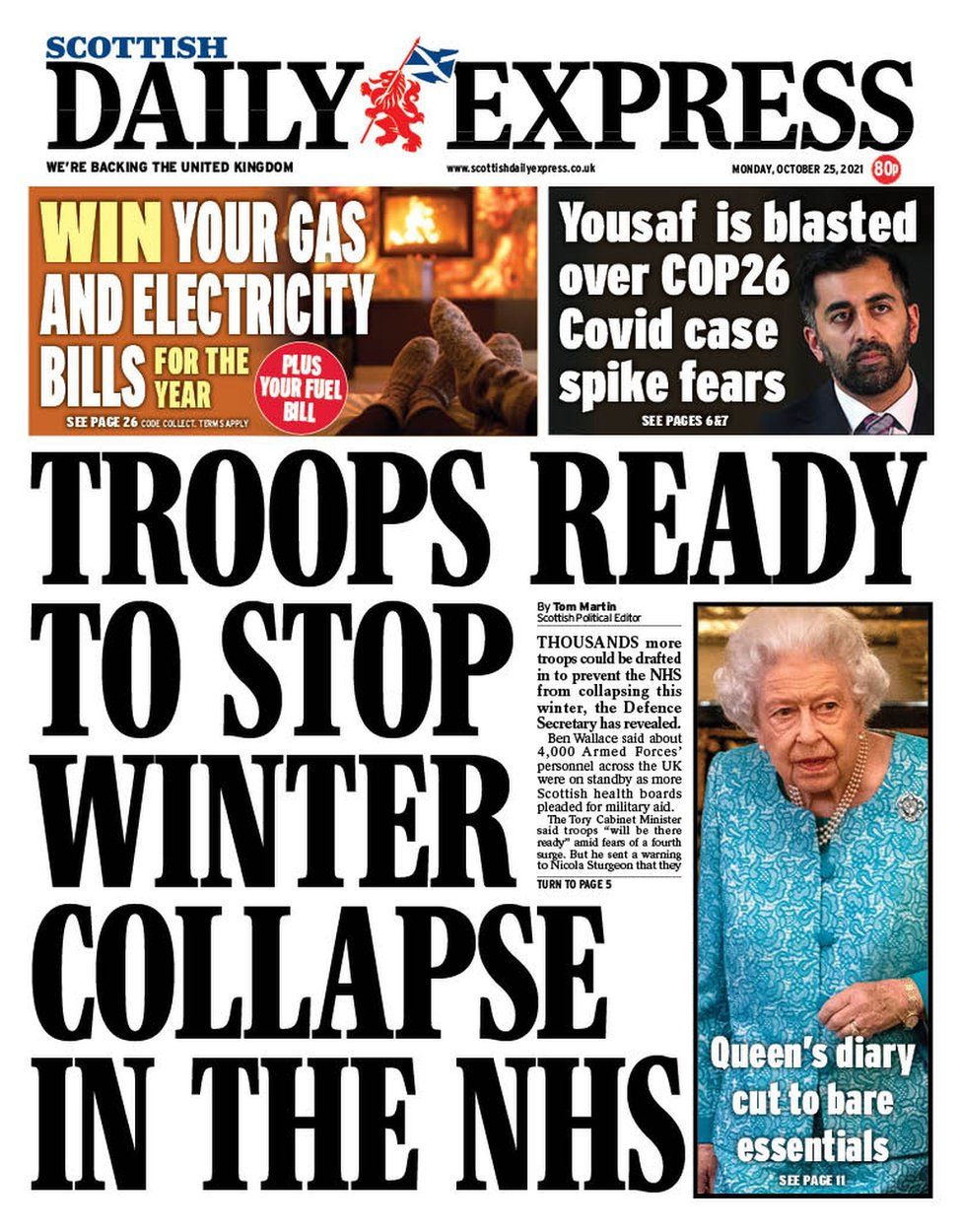 Ben Wallace has promised 'about 4 000 Armed Forces personnel across the UK to stop a winter 'collapse'. So, pro rata, that will be around 400 for Scotland to add to our existing 160 000 NHS staff, 0.25%.
Wow, that's double the current 0.125%!
Given that none of the earlier lot could do emergency callouts and that Lanarkshire only got 3 nurses recently, might this just be a continuation of what is no more than a PR stunt?