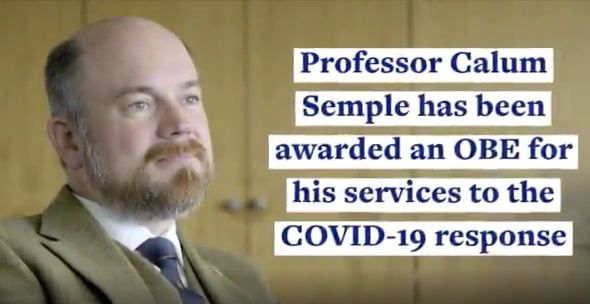 In an interview with the BBC, reported in the Telegraph today, expressing disappointment that only 10% of 12-15 year-olds in England had been vaccinated because of the flawed government strategy of only doing it in schools, Prof Calum Semple OBE said:
I can't step on the toes of the policymakers [but] I do think some flexibility would be great. And I'm sure there are people thinking about it.

https://www.telegraph.co.uk/global-health/science-and-disease/englands-slow-vaccine-rollout-children-risks-new-covid-spike/?utm_content=telegraph&utm_medium=Social&utm_campaign=Echobox&utm_source=Twitter#Echobox=1633787996
Really what sort of public intellectual is that? That's what makes a real prof, challenging lazy uncritical thinking in the public interest, stepping on toes.
Compared to Sridhar, Bauld and others he's a government poodle. Imagine the media reaction if they said anything like that?