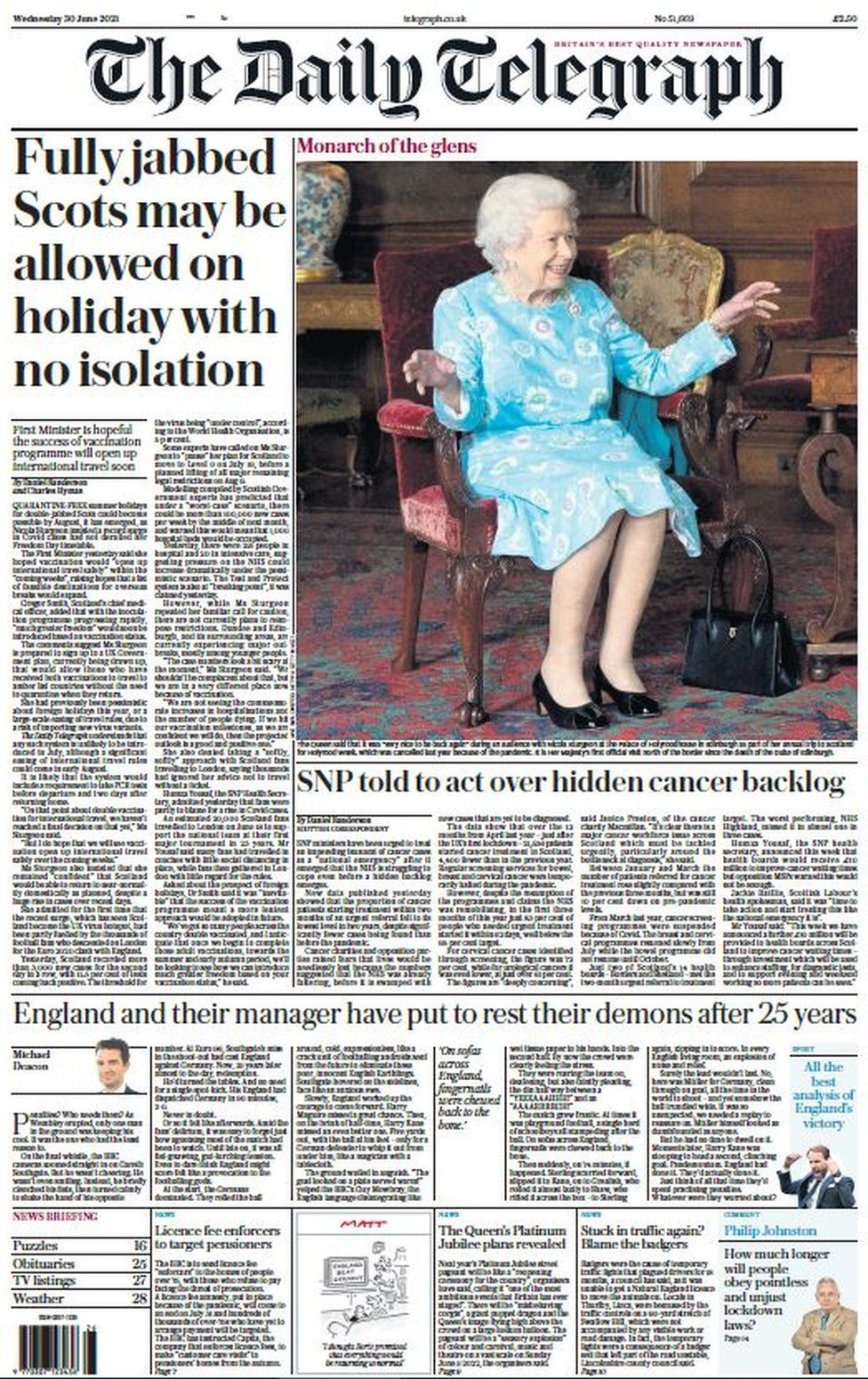 The Telegraph is platforming cynical opposition politicising of health, calling the Scot Gov the SNP. The Scotsman is selecting only that stat which suggests that 'only' 83%, down from 84.7%, are treated within 62 days from first 'suspicion' and ignoring that 97.7%, up from 96.2%, who were treated within 31 days from 'decision to treat':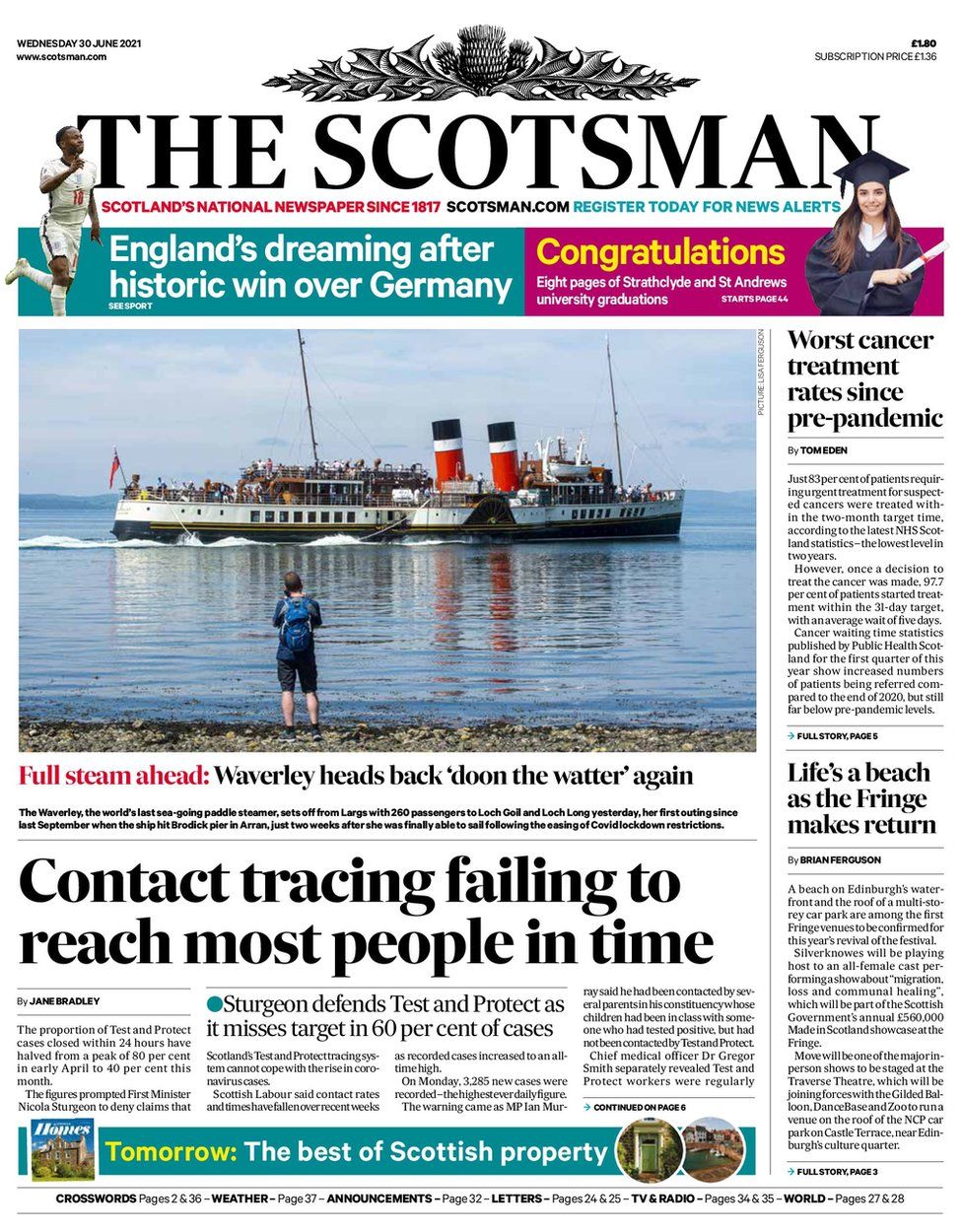 I'll deal with the contact tracing data later.
On the cancer treatment 'backlog', that is a fact but where is the evidence of the effects that was being widely predicted? In November 2020:
In February 2021, I wrote:
Throughout the day today, this from BBC Scotland:
A Scottish cancer charity says it's supporting patients who have a lower chance of survival, because Covid led to services being put on hold. During the first lockdown, 4 000 fewer people were diagnosed with the disease, when screening and testing was put on hold. Although services are back up and running, Cancer Support Scotland say it's seeing patients who'll die sooner because of a delay in their diagnosis.
We've been hearing of tsunamis of cancer deaths since the early days of the pandemic restrictions. The first use of the word, I can find was on the 3rd April, 10 months ago. Since then, we've seen a flood of tsunamis, expertly surfed by Monica Lennon and she was still riding the wave in November, unconcerned by the evidence that it might not be real.
Here are just some of the reports predicting the tsunami of death:
But, what's the evidence?
On December 6th, from Pete Whitehouse, Director of Statistical Services at the National Records of Scotland on 2nd December:
Excess deaths from all causes began to increase in October, but this is almost entirely due to the corresponding rise in COVID-19 deaths. Deaths from causes such as respiratory diseases and cancer are below average levels for this time of year.
https://www.nrscotland.gov.uk/news/2020/deaths-involving-covid-19-week-48-23th-29th-november
Over the whole of 2020, cancer deaths seem to have reduced.
Now, I hesitate here due to my lack of expertise. Readers may be able to correct or help out. I will change this section if I have to.
But according to the NRS, there were 16 275 deaths due to 'Malignant Neoplasms (C00-C97)' but there had been 16 478 in the previous year, 2019.
I can't see any sign of other types of cancer in the NRS data, if there are any.
https://www.nrscotland.gov.uk/statistics-and-data/statistics/statistics-by-theme/vital-events/general-publications/weekly-and-monthly-data-on-births-and-deaths/monthly-data-on-births-and-deaths-registered-in-scotland
While some of these deaths may not yet have happened yet, surely enough will have to push the figures up?
When I first became aware of this apparent anomaly of fewer cancer deaths this year, I wrote to several professors of oncology and epidemiology – no answers. I wrote to several politicians responsible or opposition spokespersons for health – vague non-answers.
Update:
My wife, not an epidemiologist but a TV detective, has suggested: 'What if Covid killed many before they could die of the cancer they had?'
Could there be enough of them to stem the tide, so to speak?
That was December 2020. Has the tsunami of cancer deaths arrived yet, well-over a year since treatment was reduced?
The NRS data has only malignant neoplasms, circulatory, respiratory and other causes of death so I take the firs tis the same as cancer deaths.
So, between 2019 and 2020, no tsunami, no significant change at all and between 2019 and 2021 so far, a reduction in cancer deaths in 4 out of 5 months.
I've written to all sorts of experts, not one reply.
Am I being a zoomer on this? I'd really like to be corrected if I'm missing the point.
Is much cancer treatment just ritualistic. Remember when NHS Tayside reduced chemo doses for breast cancer and the death rate was no different?
After Reporting Scotland called them 'dysfunctional' forcing an unnecessary inquiry did NHS Tayside's chemotherapy dosage variations actually do good?