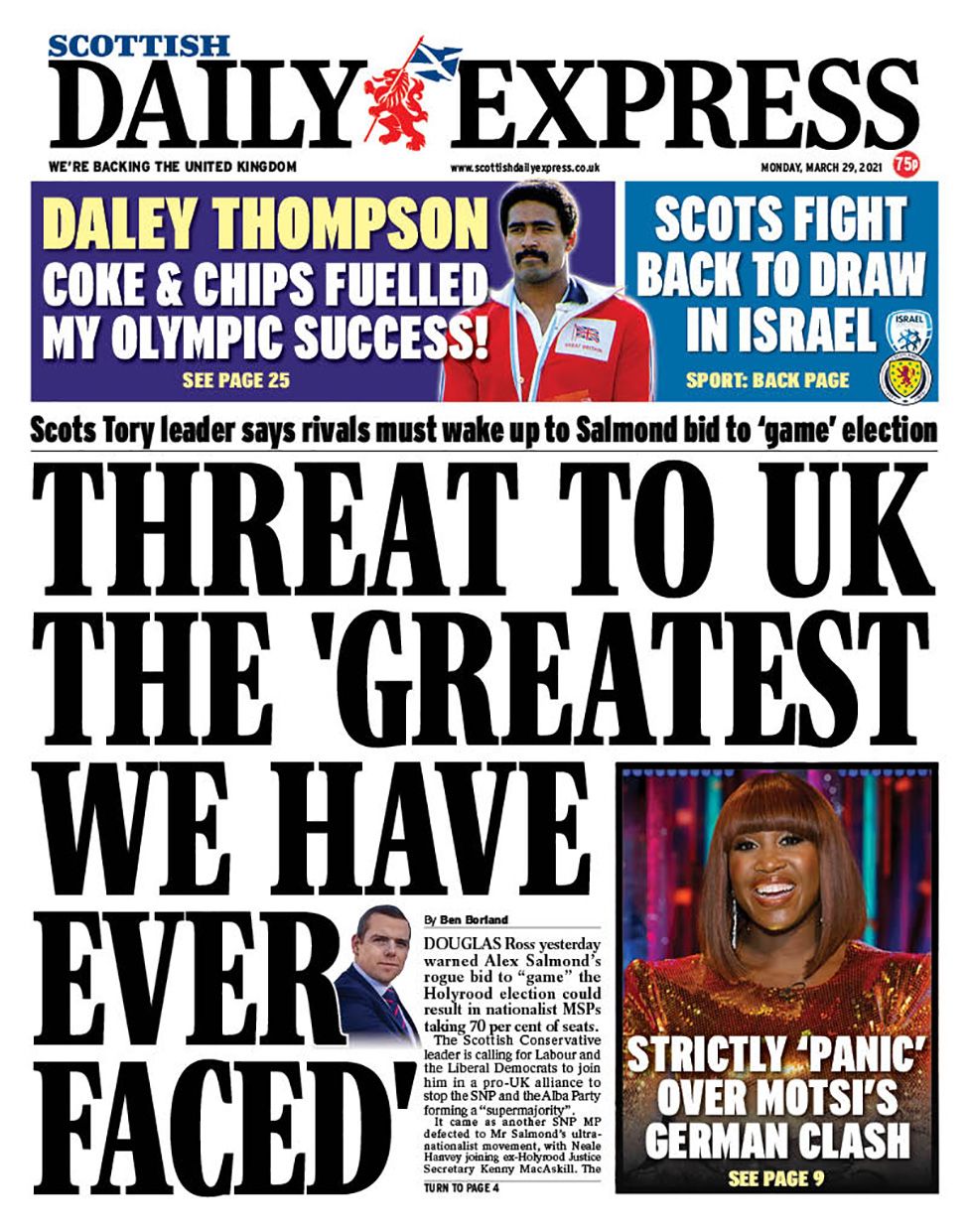 In the Express today, Douglas Ross predicts 'nationalist MSPs taking 70% of seats' in the Scottish Parliament, with the clear implication of what that means for Scottish independence.
Ross calls for an alliance with the other British Nationalist parties to 'game' the system too.
Along with the suggestion of an 'Alba charge' in the Telegraph today, this suggests that people who know, have told Ross what might be about to happen.
We haven't seen the first post-Alba launch opinion poll, to suggest what the level of support might be for them, in the second vote, but it's beginning to look as if some know already.