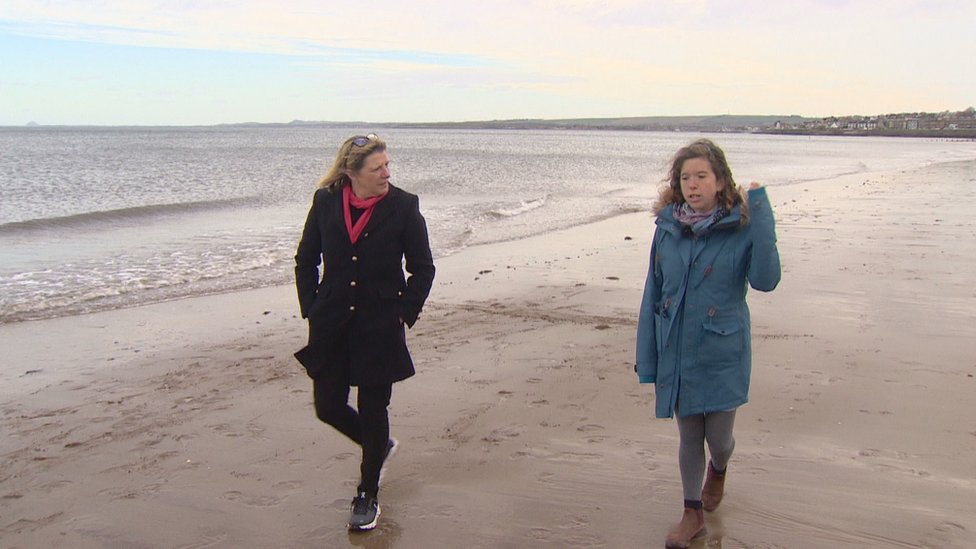 BBC Scotland's Lisa Summers interviews one person and relies on a 'trawling' Royal College of Psychiatrists/YouGov survey to construct a mental health crisis in Scotland.
On Reporting Scotland this morning and ten doses more today:
The Royal College of Psychiatrists says Scotland is in the grip of its worst ever mental health crisis and is concerned about how many lives are being lost because services cannot cope with demand. Psychiatrists say about a third of the adult population is now displaying the kind of serious symptoms that could characterise a psychiatric illness, such as loss of sleep, self harm or severe eating disorders.
Dr Morris:
Twice the number of people now are experiencing the sort of features of a mental illness that would actually make psychiatric treatment worthwhile.
That's all Reporting Scotland have from her but readers will not be surprised that this broadcast insert comes from a longer piece from Lisa Summers, already on the website and, typically, built around one person.
There's an astonishing section in the report by Summers:
A YouGov poll of 1,055 people from across the country suggests 40% of Scots think the pandemic will be damaging to their mental health over the next year. Just under a third (32%) thought mental health services across the country are bad and almost half (46%) said the Scottish government was investing too little in mental health services during the pandemic.
Dr Jane Morris, consultant psychiatrist from RCPsych in Scotland, said: "These new statistics are deeply worrying and prove we are dealing with a mental health emergency." On the scale of the problem, she said: "About a third of the population now would probably reach case status for diagnosis of a mental disorder. That is really very worrying indeed."
So, an online survey of 1 055 out of 5.4 million, where people are just asked their opinions, 'proves' that there is a mental health emergency? Psychiatrist are clever folk but they're not researchers or they wouldn't say things like that.
What might get closer to proving something might be statistics illustrating a massive increase in referrals to mental health services or of mental health related incidents such as suicide. Where are these data?
With regard to actually spending too little, what are the figures? How do they compare with other countries?
Also missing from this attempt at journalism, is that kind of critical thinking which might inform the reader, rather than just chuntering along in the wake of high-status folk with an agenda and faithfully platforming them with your own wee speciality added – finding one sad person to walk and talk with as these new cameras get close enough to spot the smallest suggestion of moisture in the eye.
What real journalists used to do in Scotland (Ian Bell) and a few at the Guardian (George Monbiot) still do, is 'pull the curtain back' or 'lift the rug.' to question what is happening here.
For example, Stanley Kutcher, writing in the Independent in 2018, says:
If the media coverage is to be believed, we are drowning in a sea of mental illness that threatens to overwhelm post-secondary institutions. The call then is for more pills, more therapy, more of everything, including more panic. Perhaps it's time for some sober critical analysis.
Referring to research by psychologists, he suggests that we are increasingly pathologising normal life and that, for example, negative emotions are often necessary for normal development – healthy.
https://www.independent.co.uk/life-style/health-and-families/healthy-living/negative-emotions-mental-illness-depression-health-crisis-pathologising-wellbeing-psychology-a8277251.html
Anyone with a borderline Marxist understanding will also recognise that this is capitalist psychiatry, driven perhaps subconsciously to grow constantly, widening the market and attracting ever greater budgets with, of course, commensurate rewards for top professionals.
As for solving the real extent of mental health problems, where is, in this so-called journalism, consideration of the possibility that just spending more is just a sticking plaster strategy, ignoring the deeper cause – inequality.
See this:
Richard Wilkinson and Kate Pickett in the Spirit Level, show how more unequal and of course more market-oriented societies, the is apparently a greater prevalence of mental illness.
Once more this BBC reporting is just so lightweight and superficial it might have been designed to suit the minds of those averse to change, especially constitutional change.